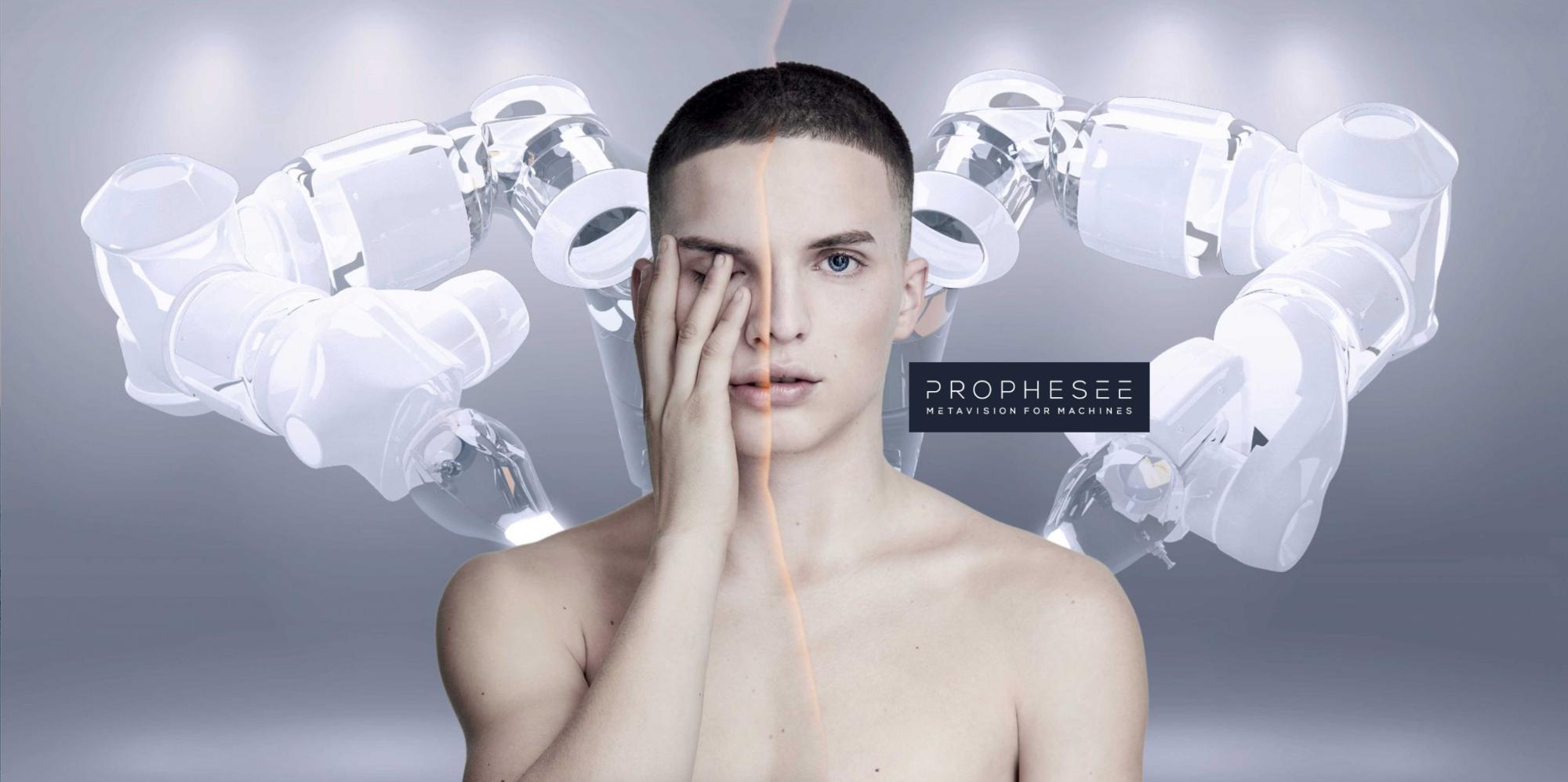 EUR 20m loan to support the growth of a European SME developing unique artificial vision technology
This operation is part of the European Growth Finance Facility (EGFF) programme developed under the Juncker Plan
Revolutionary applications for health, autonomous vehicles and Industry 4.0
The European Investment Bank announced today that it has signed a finance agreement with Prophesee, a French company based in Paris specialising in the design of revolutionary neuromorphic vision sensors and artificial intelligence algorithms. This agreement takes the form of a EUR 20m loan intended for Prophesee's international commercial deployment (Europe, China, Japan and US) and to complete the development of its 4th generation sensor, which will reach the internet of things (IoT) and automotive markets in 2020 and 2021.
Prophesee's sensors and artificial intelligence algorithms are protected by 51 patents and are opening a new computer vision era based on how the eye and brain work. Like human vision, Prophesee perceives events – only the essential visual information in a scene, not a succession of traditional images. This new category of event-based vision called Metavision® attains unprecedented levels of performance and security.
Prophesee's revolutionary technology offers multiple opportunities in mobility (autonomous vehicles), healthcare (treatment of the visually impaired) and Industry 4.0 (predictive monitoring of machine wear and tear).
This EIB operation is part of the European Growth Finance Facility (EGFF) programme, under the guarantee of the European Fund for Strategic Investments (EFSI), also known as the Juncker Plan. This facility enables the EIB to provide non-dilutive funding, with bullet repayment, which addresses the funding needs of fast-growing companies, which must invest in R&D before being able to enjoy significant sales revenue.
This loan will serve to support the commercial deployment of Prophesee's third-generation Metavision® sensor, which is now ready for mass industrial production.
Earlier this year Prophesee launched the first industry-grade event-based vision system with a German partner, opening a whole new dimension for Industry 4.0 predictive maintenance.
European Commissioner for Research, Science and Innovation Carlos Moedas commented: "Prophesee is a true pioneer in the field of artificial intelligence in Europe and I am proud that the European Investment Bank and the Juncker Plan are supporting it financially. This EUR 20m loan will enable the company to continue its research and development work in the areas of innovative technologies for autonomous vehicles, healthcare and the internet of things."
"The EIB – the bank of the European Union – is very proud to support a European firm set to play a major role in the area of autonomous vehicles, in the healthcare sector, and in increasing the competitiveness of Industry 4.0", said EIB Vice-President Ambroise Fayolle. "Furthermore, Prophesee's unique vision system based on the use of artificial intelligence makes it particularly energy-friendly, which underpins our role as a supporter of innovations promoting the development of a low-carbon economy."
"We are honoured that the EIB is investing in and backing Prophesee and its groundbreaking technologies. This investment will enable Prophesee, whose sensors are revolutionising artificial vision, to strengthen its role as a major player in European deep tech.  Our technology's industrial applications are now opening up market opportunities not seen since conventional cameras were invented."