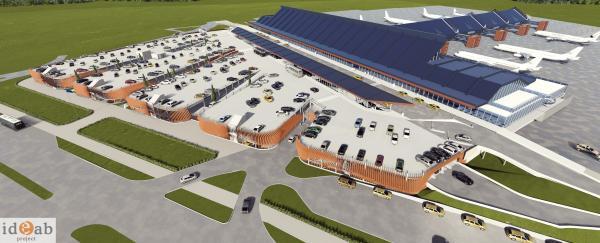 The board of the European Investment Bank, meeting in Luxembourg this week, backed the immediate start of a new initiative intended to support EUR 15 billion of new investment in the Western Balkans and southern Mediterranean. This is in direct response to a request from European leaders for the EIB to increase engagement in support of private sector development and investment to improve social and economic infrastructure in regions most impacted by the refugee crisis.
Under the new Resilience Initiative the EIB will increase lending by EUR 6 billion to catalyse up to EUR 15 billion in additional investment for the two regions over the next four and a half years. This is in addition to the EUR 7.5 billion lending already envisaged in the two regions.
"Responding to the migration and refugee crisis is a necessity and a moral imperative. Europe must take immediate action to help areas faced with increased demands by helping those in acute need, not only in the countries of destination for refugees, but also in those they leave from and the ones they cross on their way to the EU. The EU Bank has rapidly mobilised technical and financial resources to ensure that our unique experience can play a role." said European Investment Bank President Werner Hoyer.
The board also approved new financing for 40 projects totalling more than EUR 6.6 billion. This includes support for small scale renewable energy projects, strategic investment in national transport infrastructure, and financing of cutting edge innovation by companies across Europe.
Ramping up support for EFSI backed EIB lending
The Board approved EIB support totalling EUR 2.9 billion for 20 schemes guaranteed by the European Fund for Strategic Investments, the largest number of EFSI backed projects ever approved by the EIB board in a single session.
"With today's approvals the Investment Plan for Europe now reached the potential to mobilise over 138 of the EUR 315 billion it aims to catalyse by 2018. Thanks to the EU budget guarantee under the investment plan, the EIB can support a growing number of smaller and more challenging schemes, crowding in private investment and making Europe more competitive. " added Werner Hoyer.
Supporting transformational investment across Europe
Key projects backed include the largest ever EIB financing for national railway investment in Italy, through a new one billion Euro loan, and a new programme to support companies investing in training and job creation in south-eastern Europe.
Unlocking new climate investment
Demonstrating the European Investment Bank's concerted efforts to support all forms of climate related investment the board agreed to support new initiatives that will back small scale renewable energy and energy efficiency schemes in France, Germany, Italy, Kenya and Morocco.
Proposed financing of near-zero energy building and energy efficient modernisation of housing in Germany was also approved alongside a scheme to support smaller climate related and forestry projects across Africa and Asia.
Supporting world class innovation
The board approved new lending for innovation investment totalling EUR 1.8 billion that will support research and development by leading chemicals, ceramics, automotive and aerospace firms in Belgium, Germany, Poland Italy and France.
Backing private sector investment with local partners
The board also approved EUR 1.8 billion of new lending for private sector investment by small business and larger companies. This included new lending programmes with local banks and financial institutions in Austria, Bulgaria, Croatia, Hungary, Romania, France, Italy and Cyprus. Outside Europe credit lines were also agreed with financial partners active in Morocco, Kenya, Tanzania, Rwanda and the Democratic Republic of Congo, as well as Paraguay.
Improving strategic infrastructure
Travellers in the Baltic region will benefit from three new investment approved by the board to upgrade Tallinn airport and finance new trams in Riga. Support for new investment in transport, education, healthcare and social housing in the Polish city of Plock and to improve training of medical doctors in Dublin was also backed.
New support for energy distribution in the UK, water and wastewater investment in Milan and waste management in Morocco were also approved.
The board meeting included representatives of the bank's 28 EU member state shareholders, as well as the European Commission.
This week's EIB board meeting follows a meeting of the EFSI Investment Committee, held on 10th October. It approved 19 projects which the Investment Committee had cleared for financing under the Investment Plan for Europe guarantee from the EU Budget. Projects approved by the EFSI committee may be submitted to the next or future EIB board meetings.
Negotiations for the approved loans are expected to be finalised in the coming months. All projects, including those earmarked for support under the EU budget guarantee, need to receive approval of the EIB Board prior to loan contracts being finalised. Loans and guarantees approved by the Board of Directors will be finalised in cooperation with promoters and beneficiaries, and figures may vary.
Overview of projects approved by the EIB Board 
Overview of projects approved by the EIB Board of Directors following positive assessment by the EFSI Investment Committee