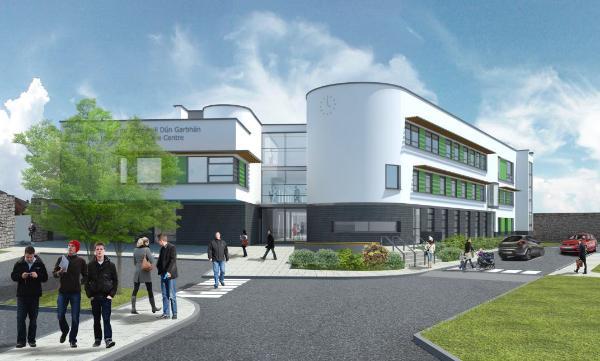 14 new Primary Care Centres are to be built across Ireland following agreement of a new EUR 70 million 25-year loan from the European Investment Bank. This represents the EIB's first support for healthcare investment in Ireland and the first dedicated backing for Primary Health Care anywhere in Europe. The new PPP-based scheme will support the shift from hospital based healthcare to community based care closer to patients.
The European Investment Bank's new long-term loan is also the first in Ireland to be backed by a guarantee under the European Fund for Strategic Investments initiative (EFSI), the heart of the Investment Plan for Europe intended to generate EUR 315 billion of new investment across Europe.
The new Primary Care Centres are to be built in the west of Ireland in Sligo, Roscommon, Mayo, Galway and  Limerick City; in Waterford City, Tipperary and Wexford Town in the south-east; as well as Kildare and Dublin north City in the east.
They will provide basic health services including GP surgeries, occupational therapy, social work and dietary advice. In some locations additional services will also be provided, including mental health, dentistry and addiction services and a local ambulance base. A total of 150 primary care centres are already operational, underway or in various stages of development across the country.
Speaking after his attendance at the Annual Meeting of the Board of Governors of the European Investment Bank in Brussels earlier today, Minister for Finance Michael Noonan, T.D., Ireland's Governor at the European Investment Bank, said: "This project highlights Ireland's consistent ability to work with the EIB on funding critical investment in Ireland at high levels of funding and in sophisticated financing arrangements. Importantly, these facilities will deliver much needed care across the country and the package is a great example of the public sector working in unison with a focus on delivering value for money in infrastructure investment for the taxpayer as it involves the Health Service Executive working with the National Development Finance Agency and of course the Departments of Health and Finance amongst others."
"The decision of the European Investment Bank to invest in our Primary Care Centres is a very welcome vote of confidence in our community healthcare plans.  It enables us to provide 14 Primary Care Centres in a two year period, centres that will be of great benefit to the 14 rural and urban areas.  We are particularly honoured to be the EIB's first investment in the European Primary Care Sector. We believe that care must be delivered in the community and that a greater range of services must be available close to people's homes.  This investment will allow us to continue to deliver key elements of our health reform programme, including the integration of primary and secondary care.  A fair, balanced health service with access to safe, timely care, as close to patients' homes as possible is my priority and this investment is a major step in that direction." said Minister for Health Simon Harris TD.
"Strengthening local healthcare services is crucial for improving public health and this significant new initiative will ensuring more effective healthcare for thousands of people across Ireland. This represents the European Investment Bank's first ever backing for healthcare investment in the Republic and builds on increased support for education, housing and transport investment in recent years." said Jonathan Taylor, European Investment Bank Vice President.
"The EIB loan to build 14 new primary care centres across Ireland was made possible by support from the Investment Plan for Europe. This new, large-scale investment project will improve patient care and create jobs across the country. This is very good news for Ireland, and demonstrates in a very concrete way the added value European investment can bring to local development." said European Commissioner Phil Hogan.
Financing from the European Investment Bank represents 49.5% of the total investment cost of the new facilities. The project will be co-funded by commercial lenders Talanx Asset Management and Bank of Tokyo-Mitsubishi.
This is the second healthcare project to be backed by the new European Fund for Strategic Investments (EFSI), the heart of the Investment Plan. EFSI was established a year ago by the European Investment Bank and the European Commission to enable increased lending crucial projects by the European Investment Bank in strategic sectors such as renewable energy, digital infrastructure, social infrastructure, transport and R&D; as well as financing for SMEs.
Over the last 5 years the European Investment Bank has provided more than EUR 3.3 billion for investment in schools, university campuses, upgraded energy links, renewable energy projects and transport infrastructure across Ireland
The European Investment Bank has provided more than EUR 19 billion for investment in healthcare projects in 23 European Union countries since 2005.