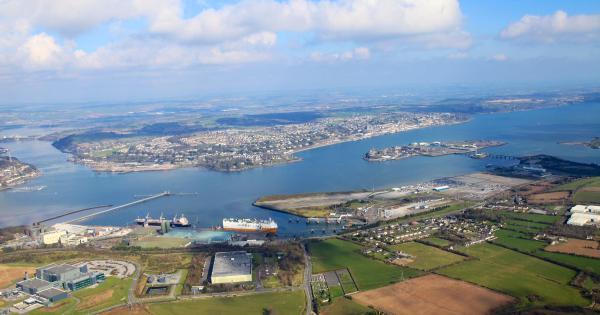 Earlier today the Board of Directors of the European Investment Bank approved EUR 4.7 billion of new loans for twenty-five projects across Europe and around the world. More than half of the new long-term loans are expected to be signed in the coming months will improve access to finance by small business in Italy, Spain, Finland, Egypt and Lebanon.
This week's EIB board meeting follows the second meeting of the EFSI Investment Committee, held on 7th March. This approved use of the EU budget guarantee for nine projects earmarked for financing under the EFSI initiative submitted to, and approved by, today's EIB board meeting. EFSI financing approved today is expected to support overall project investment totalling nearly EUR 4.5 billion.
Projects expected to receive EIB loans include renewable energy projects across Europe, replacement of a coal-fired district heating plant in Germany, new roads to alleviate congestion in the Netherlands and southern France, regional commuter trains in Germany and relocation of a key Irish container port in Cork.
The EIB also approved new financing for the first European industrial plant to recycle and re-melt aviation-grade scrap titanium metal and titanium alloys that will prevent the need to export titanium for recycling outside of Europe; support to expand modernised milk production activities in Normandy; and reinforcement of the transmission network serving the north of Scotland to connect future wind, wave and tidal generation sites to the onshore transmission network.
Demonstrating the EIB's strong commitment to support economic activity and improve access to finance by entrepreneurs across the Mediterranean, two new loans were agreed for banks financing SMEs in Egypt and Lebanon.
"Europe faces enormous challenges. The EU Bank is stepping up and proving its critical value in addressing today's imperatives and crises. EIB lending backed by the EU budget under the Investment Plan for Europe is now accelerating, enabling the EIB to support the projects that need it most, catalysing and accelerating private investment. And the Bank is putting investment to work in the countries neighbouring Syria, a region whose growth and prosperity are an urgent priority for Europe. Without the prospect of a decent future, people in those countries will continue to see migration to Europe as their only hope. As the largest international public bank, the EIB has a central role to play in addressing the root causes of the refugee crisis, starting by targeting projects in the countries that currently shoulder the heaviest burden", said Werner Hoyer, President of the European Investment Bank.
All projects, including those earmarked for support under the EU budget guarantee, need to receive approval of the EIB Board prior to loan contracts being finalised. Loans and guarantees approved by the Board of Directors will be finalised in cooperation with promoters and beneficiaries, and figures may vary.