From the financial crash of a decade ago to COVID-19, EFSI has responded to crises with a flexibility that still allowed it to reach its €500 billion investment target. What's the EFSI legacy?
When coronavirus struck, the European Commission joined with EU member states and European institutions to prepare a swift and massive package of relief for businesses devastated by the pandemic. One European programme was already at work, immediately delivering hundreds of millions of euros in financing for projects that aim to fight COVID-19.
With the backing of the European Fund for Strategic Investments (EFSI), the European Investment Bank financed a €50 million deal in May to back COVID-19 trials of a treatment by German-Israeli company Pluristem that uses placenta cells to fight infections. In June, the Bank used the EFSI guarantee to back Germany's BioNTech with a €100 million to support its COVID-19 vaccine programme.
"EFSI shows what can be done with scarce financing by joining public and private forces," says Wilhelm Molterer, the former Austrian finance minister who is EFSI managing director. "This experience is even more important, given the huge challenges ahead of us."
One such challenge is climate action. Despite the demands of COVID-19, EFSI is surpassing its targets on this front too. After all, the coronavirus crisis is just the latest chapter in the eventful story of EFSI, which was born out of the financial crash of a decade ago. As part of the Investment Plan for Europe, a ground-breaking economic stimulus programme designed to kickstart the continent's economy, EFSI started in 2015 as a guarantee from the EU budget to stand behind the lending activities of the European Investment Bank, the EU bank. With its mandate extended and increased in 2017, EFSI has now surpassed its target of supporting €500 billion in investment ahead of schedule, even as it adapts to the impact of COVID-19 on Europe's economy.
"EFSI has changed the way public finance is used," says Iliyana Tsanova, EFSI's deputy managing director. "EU public support has been pivotal in sustaining risk-capital financing across the Union. It gave us a highly efficient and flexible instrument that was fit to meet evolving market needs."
Adds Tsanova, "I was excited to see how fast we managed to adapt our strategy and respond to the COVID-19 crisis. We were able quickly to provide urgently needed liquidity support for companies impacted by the pandemic and funding for companies working on the development of cures and vaccines. Flexibility is the key to success."
EFSI shows what can be done with scarce financing by joining public and private forces
EFSI legacy in jobs and growth
Economic models show that by 2022 investment backed by the EFSI guarantee will have increased EU GDP by 1.9% and added 1.8 million jobs compared to the baseline scenario (though that doesn't yet include the last few months of EFSI operations). The key element in this is that, without EFSI, the European Investment Bank would not have been able to back these projects. The European Investment Bank was able to provide its financing because of the EFSI guarantee, and consequently many private investors got on board, too.
At a time when budgets are tight and public financing must make every euro go further, EFSI's structure—and its success—has been remarkable. This record "will come in handy in the time ahead," says Molterer.
Only a few months ago, Molterer might have expected that the "time ahead" would mainly include the investment elements of the European Commission's European Green Deal and InvestEU, the investment programme planned in part as the successor to EFSI. But already EFSI has had to show how it copes with the devastating new blow to Europe's economy delivered by COVID-19.
EFSI has changed the way public finance is used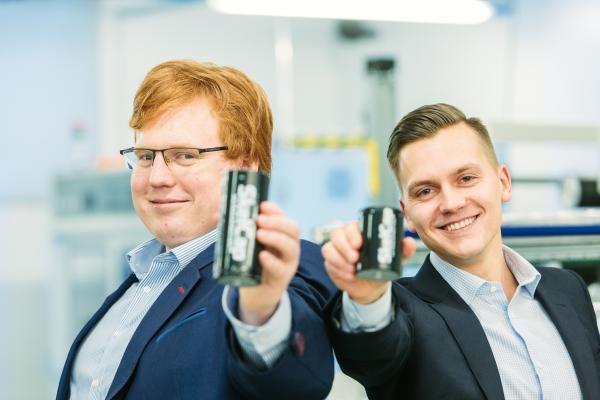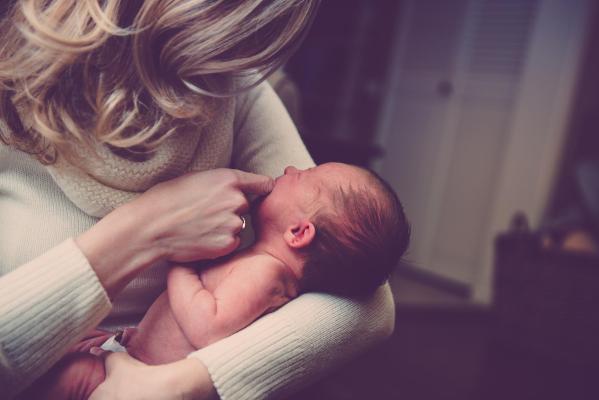 EFSI legacy counters COVID-19 tsunami
EFSI's immediate response to COVID-19 illustrates how thoughtfully its original structure and governance was set up, and how finely tuned its operations have become. Some of those best placed to observe these workings sit on EFSI's independent Investment Committee, which ensures that the European Investment Bank deals proposed for backing by the EFSI guarantee meet the criteria designated in the programme's regulations.
One member of the Investment Committee, Gordon Bajnai, a former prime minister of Hungary who heads global infrastructure at investment advisor Campbell Lutyens, describes a crisis such as COVID-19 as "like a tsunami. If you survive the first wave, you have a chance to rebuild. If the systems of industrial production are broken and collapse, it can take decades to rebuild—or they might be rebuilt somewhere else, not in Europe."
That makes the swift EFSI response to the coronavirus pandemic key. Bajnai, who lead Hungary during the financial crisis, says that "in a crisis, money that is given fast is worth three times as much as money given later on."
How to tell the story of the EFSI legacy
There will surely be more EFSI deals to fight COVID-19 in the summer and autumn. They will provide yet another chapter in the story of EFSI. Because, after all, there are already plenty of ways to tell it, such is the scope of the enterprise.
You might describe EFSI's legacy with a map of Europe. There are EFSI deals from Las Palmas in Spain's Canary Islands, where the EFSI guarantee backed European Investment Bank financing for new, cleaner buses, to Estonia in the north, where the EFSI guarantee helped the European Investment Bank finance Skeleton Technologies's research into energy storage supercapacitors. The map might even take you to outer space with the EFSI-backed investment in OHB, the Bremen-based company developing electric satellites.
You can tell it as the story of a human life, starting with EFSI-backed financing for Jennewein Biotechnologie's production of baby formula with the same natural sugars as breast milk and Science4You, which makes educational toys in Portugal. Take the tale on through school projects like this deal in Finland right on to the battle to stay the hand of death with an investment by the European Investment Fund, the EIB Group's small business specialist, in an academic spinout fund supporting university research against cancer. Or the story of a business's lifetime with some of the startups and young companies financed with the backing of the EFSI guarantee, like Winnow, a firm developing artificial intelligence tools to cut food waste.
Or tell it from small to big, with a family metal-moulding firm in western Germany financed by the European Investment Fund with the EFSI guarantee, up to European Investment Bank deals with giants like Ericsson, Telefonica and Deutsche Telecom for their work on 5G infrastructure.
All these ways to illustrate the EFSI legacy look to the future of a Europe with an innovative, sustainable economy. Electric car manufacturing in Croatia and charging stations in Italy. Digitalising traditional businesses in Spain. Researching high-performance seeds for crops that resist pathogens in France. Construction of social housing in Poland and medical facilities in the Netherlands.
These different EFSI stories are written from the same script, in which scarce public resources are used expertly to build jobs and growth for EU citizens. The legacy of EFSI will be in the livelihoods it supports—and the lessons learned by policymakers as they confront the next crisis.