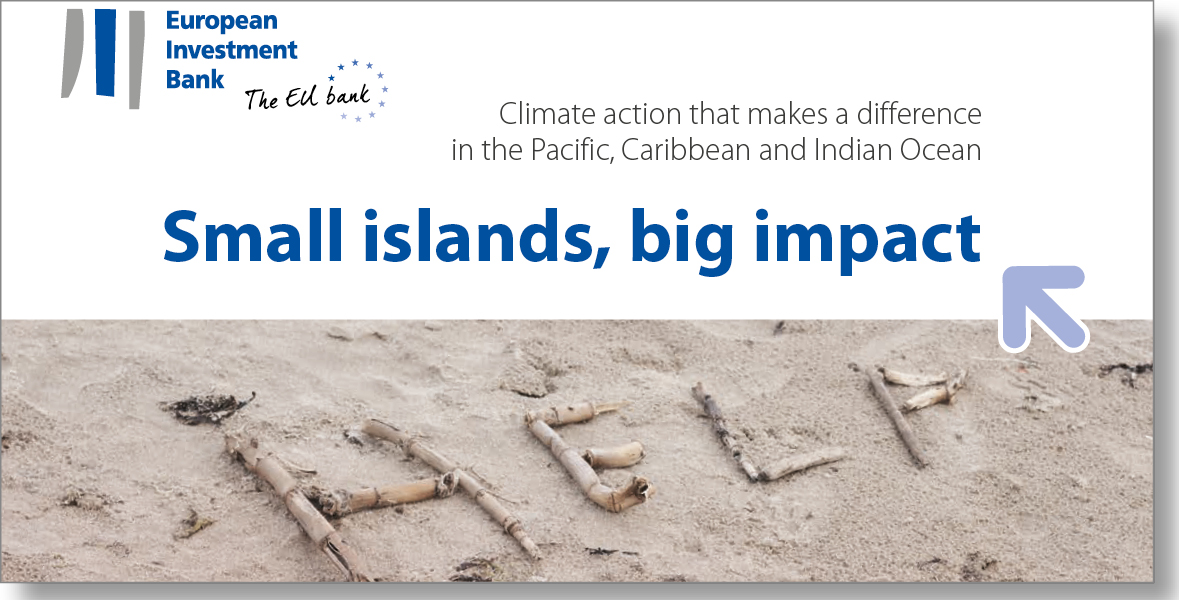 Description
Climate action that makes a difference in the Pacific, Caribbean and Indian ocean. 
Global warming threatens the very existence of small islands, and not only due to rising sea levels. Extreme weather events are becoming more frequent and are projected to grow in ferocity. Water infrastructure is easily put out of action by storms, while tidal surges and slow-setting sea-level rise cause salt-water intrusion and the salinization of groundwater. Tourism – the fuel of the economies of many small islands – is hurt, devastating livelihoods long after the winds die down. All this may potentially make small islands uninhabitable even before the sea overwhelms them. 
The European Investment Bank helps small islands adapt to the impact of these extreme events and mitigate their own greenhouse gas emissions. 
The brochure contains relevant examples of projects financed by the EIB in some of small islands.