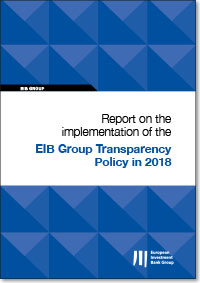 Click here for the newest edition of this publication.
Description
This "Report on the implementation of the EIB's Transparency Policy in 2018" provides an overview and assessment of progress and implementation of the key elements of the Policy in 2018 – public access to information through disclosure upon request and pro-active publication of information on the EIB website.
It further provides an up-date on key developments that fall within the scope of the Policy.