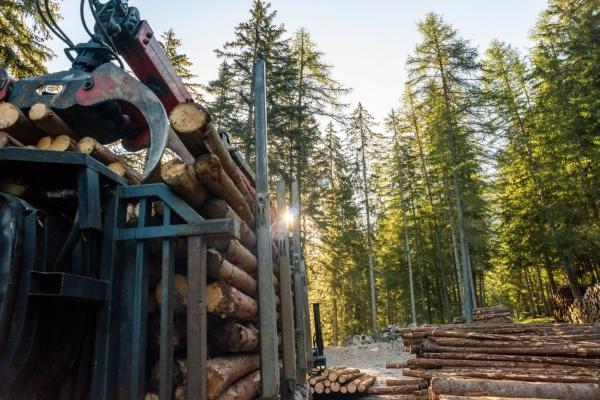 DLL to scale up climate action and environmental business leasing
Increased business use of low emission tractors and excavators, solar power and energy efficient lighting enabled by new Cleantech initiative
EIB Vice President and DLL unveil new green business scheme during Dublin visit
Ireland leading partner of pan-European programme
The European Investment Bank and DLL Ireland formally agreed a new EUR 80 million green business investment initiative, set to accelerate adoption of low energy and low emission equipment and machinery by companies across Ireland.
The new cooperation will strengthen new investment by Irish companies, farmers and entrepreneurs to reduce energy use and cut emissions and costs by adopting alternative and renewable energy and improving water and waste management.
The European Investment Bank's backing for DLL's business financing initiative was highlighted during a visit to the Dublin headquarters of DLL Ireland by European Investment Bank Vice President Christian Kettel Thomsen.
"Accelerating green business investment is crucial to deliver a climate neutral economy and enable companies to cut energy bills, reduce emissions and create green jobs. The European Investment Bank is pleased to support DLL's visionary support for climate action and environmental business financing across Europe. Ireland is the largest beneficiary of the new initiative reflecting the ambitions and opportunities for scaling up green business investment across the country." said Christian Kettel Thomsen, Vice President of the European Investment Bank.
"DLL believes sustainability is essential to long-term success - for our partners, our business and our world. The strengthened partnership with the EIB will improve access to tailor-made business financing to help companies across Ireland speed up energy efficient, clean energy and environmental investment." said Fergal O'Mongain, General Manager DLL Ireland.
Ireland leading focus of EUR 200 million European green business financing initiative
The EIB's new agreement with DLL Ireland is part of a wider pan European green financing programme being undertaken by the EIB and DLL. With a total value of EUR 200 million, this programme will include targeted financing for climate action investment by DLL in Belgium, the Netherlands and Luxembourg.
Supporting green investment by agriculture, food and manufacturing
The pioneering scheme will finance business investment focused on sustainable investment with an explicit climate action benefit. It will support DLL business financing over the next years and include leasing financing for agriculture and food businesses and other energy efficient projects.
Legal agreement for the new EIB support for DLL climate action leasing financing in Ireland are expected to be finalised in the coming weeks. 
In 2020, the European Investment Bank Group provided EUR 1 billion for new private and public investment in Ireland.
DLL
DLL is a global asset finance company for equipment and technology with a managed portfolio of more than EUR 35 billion. Founded in 1969 and headquartered in Eindhoven, the Netherlands, DLL provides financial solutions to the Agriculture, Food, Healthcare, Clean Technology, Construction, Transportation, Industrial, Office Equipment and Technology industries in more than 30 countries.  DLL partners with equipment manufacturers, dealers and distributors, as well as end-customers on a direct basis, to enable businesses to more easily access equipment, technology and software. The company also delivers insights and advice to partners and customers that drive smarter and more economical methods of use. DLL combines customer focus with deep industry knowledge to deliver sustainable solutions for the complete asset life cycle, including commercial finance, retail finance and used equipment finance. DLL is a wholly owned subsidiary of Rabobank Group. To learn more about DLL, visit www.dllgroup.com.