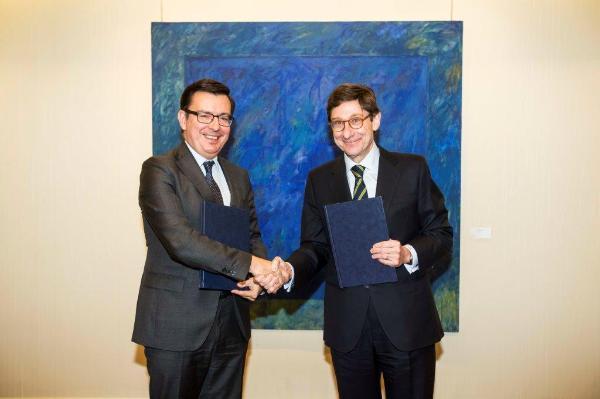 The European Investment Bank (EIB) will provide financing for SME and midcap projects with a EUR 400m loan to Bankia. Under the agreement signed in Madrid, Bankia will match the loan with the same amount, meaning that a total of EUR 800m will be made available for financing Spanish businesses.
Support from the EIB and Bankia means that this financing will enable companies to benefit from loans with more favourable maturity and interest rate conditions to develop their projects. The aim is to help Spanish SMEs and midcaps (up to 3 000 employees) access long-term financing, enabling them to make the investment in innovation and equipment renewal needed to become more competitive and create jobs. In addition to investment in productive fixed assets, the financing also covers working capital requirements.
The maximum project cost for accessing finance from Bankia's EIB credit line will be EUR 25m for SMEs and EUR 50m for midcaps. The financing, which can cover the entire project cost for projects of up to EUR 12.5m, is aimed at a wide range of productive sectors.
This operation is the sixth of its kind signed by the EIB and Bankia since 2014, thanks to which around EUR 3.4bn in financing has been directed to SMEs and midcaps.
At the signing ceremony in Madrid, EIB Vice-President Román Escolano said: "Ensuring that smaller businesses have the resources they need to invest is one of the EIB's priorities. For this reason, we are happy to sign an agreement that will bring the advantages of EU bank financing to SMEs and midcaps, key drivers of wealth generation and job creation."
Bankia Executive Chairman José Ignacio Goirigolzarri indicated that he was very pleased with the results of previous agreements signed with the EIB, adding that the new credit line would increase the number of beneficiary companies. "SMEs are a key sector for Bankia, which is why one of our strategic objectives is to increase their share in our loan portfolio," he said.