The Maltese EU Presidency held a two-day road safety conference this week, bringing together experts, stakeholders, and policy-makers with the aim of proposing new actions to improve road safety. Over a coffee, Per Mathiasen, EIB's road safety expert, shared his insights on the subject.
An avid paraglider pilot, Per has worked in several countries including Denmark, Ireland, Bangladesh, Ghana, Nicaragua, Vietnam and the US, to name but a few. But after his hobby landed him in unforeseen territories (in a lake, up a tree and on a car), he has been grounded by his wife, fearing for his safety! He now focuses his attention on his other passions: cycling – and road safety.
How is the perception of road safety changing?
The media tends to focus on the tragedy of bus crashes, in fact, a much higher proportion of deaths worldwide involve those who aren't even driving: pedestrians. In most lower and middle income countries, pedestrians are not considered 'real traffic' and are neglected in transport policies. Consequently, pedestrians are forced to walk alongside fast moving vehicles and cross between lanes of traffic. This leads to millions of fatal and disabling injuries each year. On the level of an individual, the loss of the breadwinner can economically cripple a family for years whilst, on a national level, the socio-economic losses due to road accidents represent 1.5-3 percent of GDP.
While road accidents were previously perceived as a necessary evil, the Swedish 'Vision Zero' challenged this dogma in 1997 arguing that, "Road deaths are preventable; therefore not acceptable". This concept is gaining traction in Europe, both in the vehicle industry and road transport sector. Today, European road safety standards and experience is cutting edge and regarded as best practice worldwide. This know-how urgently needs to be exported and applied outside the EU.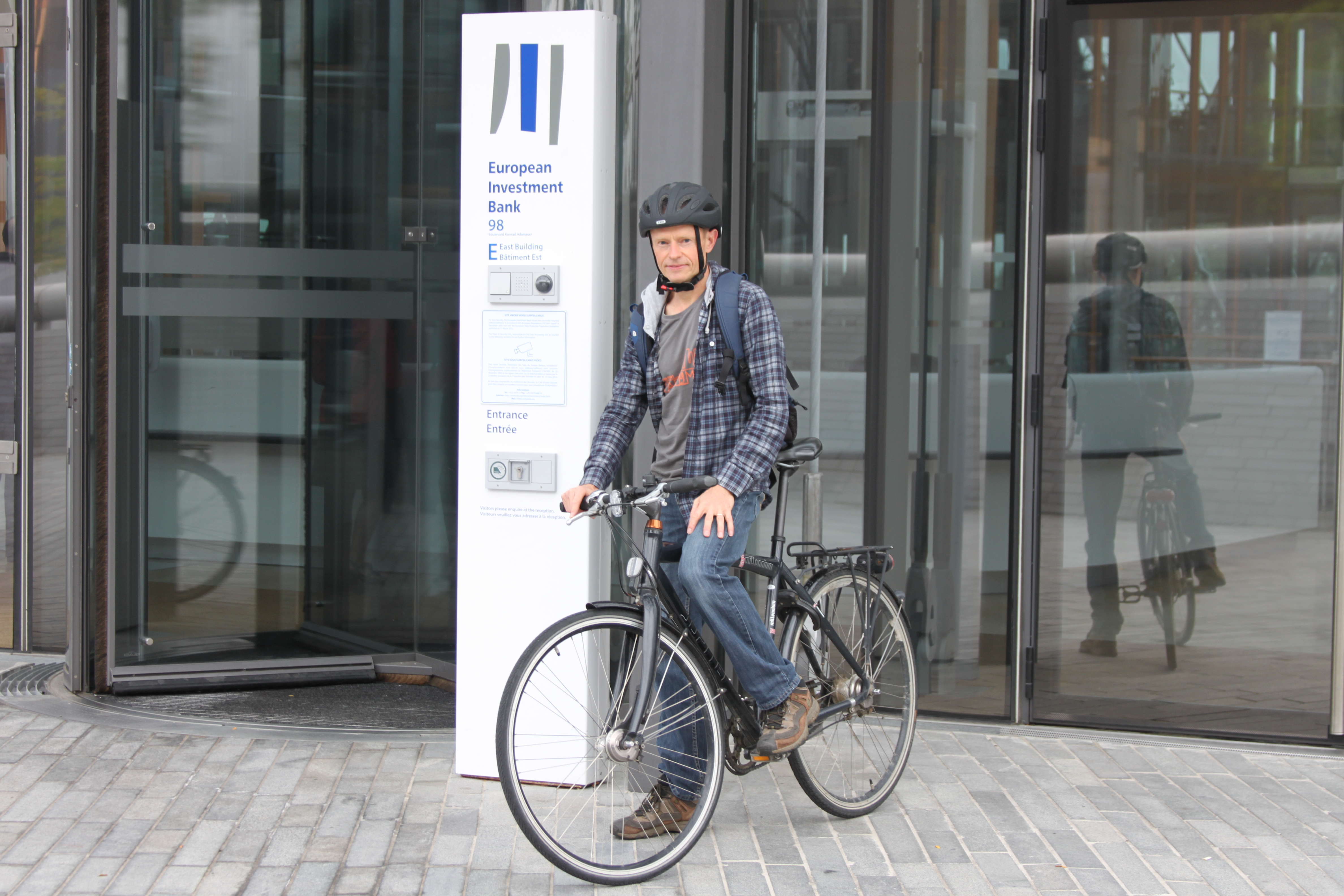 Currently there are some 1.25 million road deaths worldwide every year and there is no indication that this statistic will decrease anytime soon. The UN has recognised road injuries as a significant health-issue and made 2011-20 the Decade of Action for Road Safety. The UN has also identified road safety as a Sustainable Development Goal and set a target to reduce the number of road deaths by 50% from 2010 to 2020. This is extremely ambitious, but all UN member states have formally committed to it. Road safety therefore ought to be high on the agenda in all EIB countries of operation, including Europe, which clearly needs to take the lead. Thus, the Bank faces a major challenge and responsibility in financing road projects outside the EU.
What role does the EIB play in promoting road safety?
The EIB has an opportunity to make a real difference. We apply the EIB Road Safety Guidelines which build on the basic principles outlined within the EC Road Safety Directive. These include Road Safety Impact Assessments and Pedestrian Safety Assessments to ensure that safety (for all road users) is addressed early on in a project, and Road Safety Audits to identify and correct safety deficiencies during project design. Road Safety Audit is the single-most important tool the Bank has at hand to check safety requirements. To ensure that agreed measures have been put in place, Road Safety Audits should be repeated during the construction and early operation of the project.
We are asking our clients to follow these approaches, which can produce useful recommendations for the design of a road and prevent serious accidents and costly mitigation measures after the project has been fully completed. We are also supporting clients with advice, grant applications and technical assistance. Often, the Bank has to manage and supervise safety activities closely, for instance by scrutinising tender documents to ensure safety requirements are thoroughly integrated in services and works contracts. We hope these initiatives will eventually ensure that road safety expertise is regarded as a competitive advantage amongst bidders.