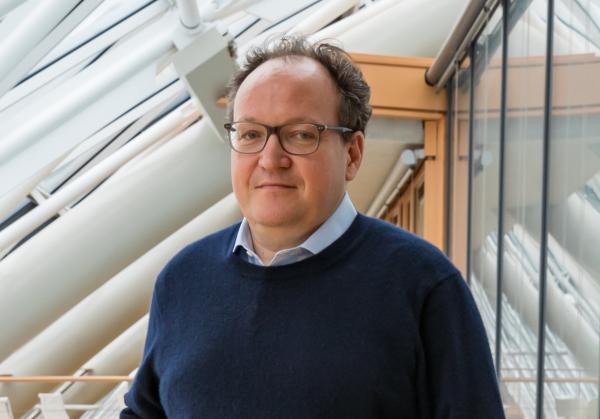 Ladies and Gentlemen,
I am delighted to close this first session of the day on how to put climate commitment into practice. I want to start off by sincerely thanking our keynote speakers and panellists for an excellent discussion on this topic. I am particularly grateful to you, Elizabeth, for your inspiring words. It is by hearing young leaders like you that I feel energised and confident that we will, in the end, prevail in building a sustainable and inclusive future for all, including for nature of course, to which we have become so disconnected.
But we cannot leave it entirely to the younger generations to take action. We all need to do our part and act now.
The last few years have been remarkable in terms of climate policy in Europe and beyond. The European Green Deal is a landmark proposal. It is, as President von der Leyen aptly phrased it, "Europe's man on the moon moment". It sets the course for everything we need to do in the next years if we hope to become carbon neutral by 2050. Several countries, including China, have followed suit with similar targets of their own. That is encouraging as well. Seeing the US back in the front lines is also very positive. But, as hard as it may be, committing to ambitious targets is the easy part. The real challenge lies in delivering against these targets, with results on the ground. I believe Europe, with the Commission and the EIB leading the way, have finally set the train in motion.
For the EIB, our new Climate Bank Roadmap also sets the course for our action until 2025 and beyond. Our transformation into the "EU's climate bank" entails four main things, which I think sum up quite well the first leg of this event:
1. First, we need to scale up and accelerate the green transition. For us, as a public bank, it means that we need to invest and mobilise significant volumes of 'green finance' to facilitate the transition towards a low-carbon, climate-resilient economy, in Europe and beyond. We need to use scarce public resources, in particular those of the Commission, as efficiently as possible, to bring the private sector along. Our experience delivering on the European Fund for Strategic Investments will serve us well as we gear up to scale up our action under InvestEU and NDICI.
Blending public and private finance will also be essential. As an example to illustrate this effort, I am pleased to mention that the EIB Board approved, earlier this month, our cooperation with Allianz to develop a fund-of-funds to mobilise capital for climate action in developing countries. We encourage further partners to join in this initiative.
Financial markets have evolved rapidly over the last years, to allow green investments to flourish. Key innovations focused around promoting green definitions and transparency of climate information have emerged. In this respect, we are proud to have pioneered the creation of the Green Bond market. We will continue contributing extensively to its development and we look forward to helping operationalise the EU Taxonomy and EU Green Bond Standard. These rules are groundbreaking, and will – undoubtedly – have strong positive impacts on green finance.
2. The second element of our transformation is the need to align all our activities with the goals of the Paris Agreement. We need to make sure that our efforts to massively support 'green finance' are not undermined by our other investments, for cohesion, for innovation, for small and medium enterprises, for health and education. We need to make sure we are consistent in our entire portfolio, including our intermediated financing, and even in our own internal activities and with our counterparts. It is vital that EU and national policies reflect similar objectives to encourage the private sector to design strategies that are in line with the net zero objective. For this, the application of the "Do No Significant Harm" concept embedded in the EU Taxonomy will be central.
3. Third, we also need to make sure our economy can stand the negative effects of a changing climate. Extreme weather events are paying a heavy toll on our GDPs. The new EU Adaptation Strategy provides an appropriate course of action to stand up to this challenge. At the EIB, let's face it, we need to significantly increase our action on this front.
4. And last but not least, our transformation into the EU's Climate Bank entails one more thing: the need to leave no one behind. We need to support a 'just transition' for the regions, communities and businesses most affected by the shift to a low-carbon economy, and most vulnerable to the negative impacts of a changing climate. We look forward to playing our part in the deployment of the Just Transition Mechanism and other initiatives to make sure the transition is socially fair and acceptable to our citizens.
Before closing, I want to stress one more point, which my colleague Teresa Czerwinska will cover in more detail in the next session. The transformation of our economy will depend on our ability to innovate, and to scale and commercialise new solutions.
Many innovations today are not progressing fast enough. We need to accelerate their deployment and commercialisation, and boost the development of new disruptive technologies and services at the same time. To enable real breakthroughs in the coming years that will bring the required energy savings, we need to continue supporting as many good projects as possible, big or small. By providing patient, long-term financing and taking a part of the investment risk, the EIB and other public finance institutions can and must play a crucial role.
The EIB's €400m loan facility to Northvolt Ett – a company that will manufacture some of the most advanced lithium-ion batteries in the world – is a great example of how innovation can drive decarbonisation, as this operation follows a demonstration project that was also supported by the EIB.
We also need to support smaller projects, for example in the e-mobility or decentralised energy sector. This is something we do, for example, with the Gates Foundation in the "Breakthrough Energy Venture".
In addition to projects, the EIB also backs broader initiatives for the EU industry such as the European Battery Alliance and most recently the European Raw Materials Alliance. The EIB will continue to make a difference in these areas and mobilise financing, including via risk-sharing instruments.
The transformation to a low-carbon and climate-resilient economy requires investment in fundamental technology change. We need to accelerate the technological change to make the transition to a greener industry possible in the time we have left. Climate action requires serious structural change and it implies tremendous investment globally. I look forward to the next topic of the day where this issue will be tackled.
Thank you for your attention