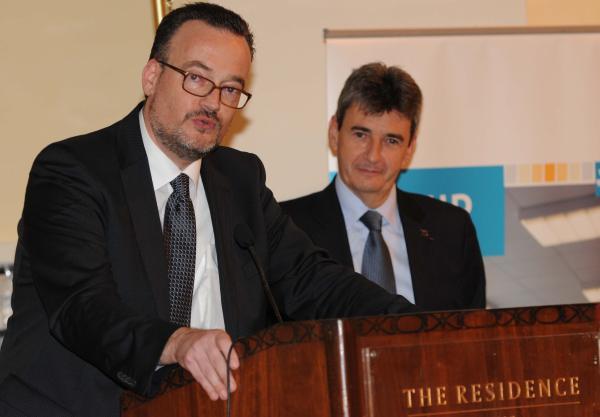 Ulrich H. Brunnhuber is the new head of the EIB's Tunis office, having succeeded Robert Feige on 1 August 2013.
Of German nationality, Mr Brunnhuber has a degree in Arabic from the American University of Cairo and studied Arab history and diplomacy at the University of Hamburg. He also has an MBA (Finance option) from the University of Texas in Austin (US) and is a Chartered Financial Analyst.
After working for some ten years as a financial adviser in the private sector, in 2005 he joined the EIB, where he has occupied a number of operational positions, notably as a senior investment officer in South Africa, as well as programme evaluation and advisory positions, particularly with the European Commission.
The EIB has been operating in Tunisia for over 30 years and is the country's biggest external lender, providing more than EUR 4.6 billion worth of loans.
The EIB has had an office in Tunis since December 2004.