RGREEN INVEST completes the third closing of its INFRAGREEN IV fund, increasing its size to €480 million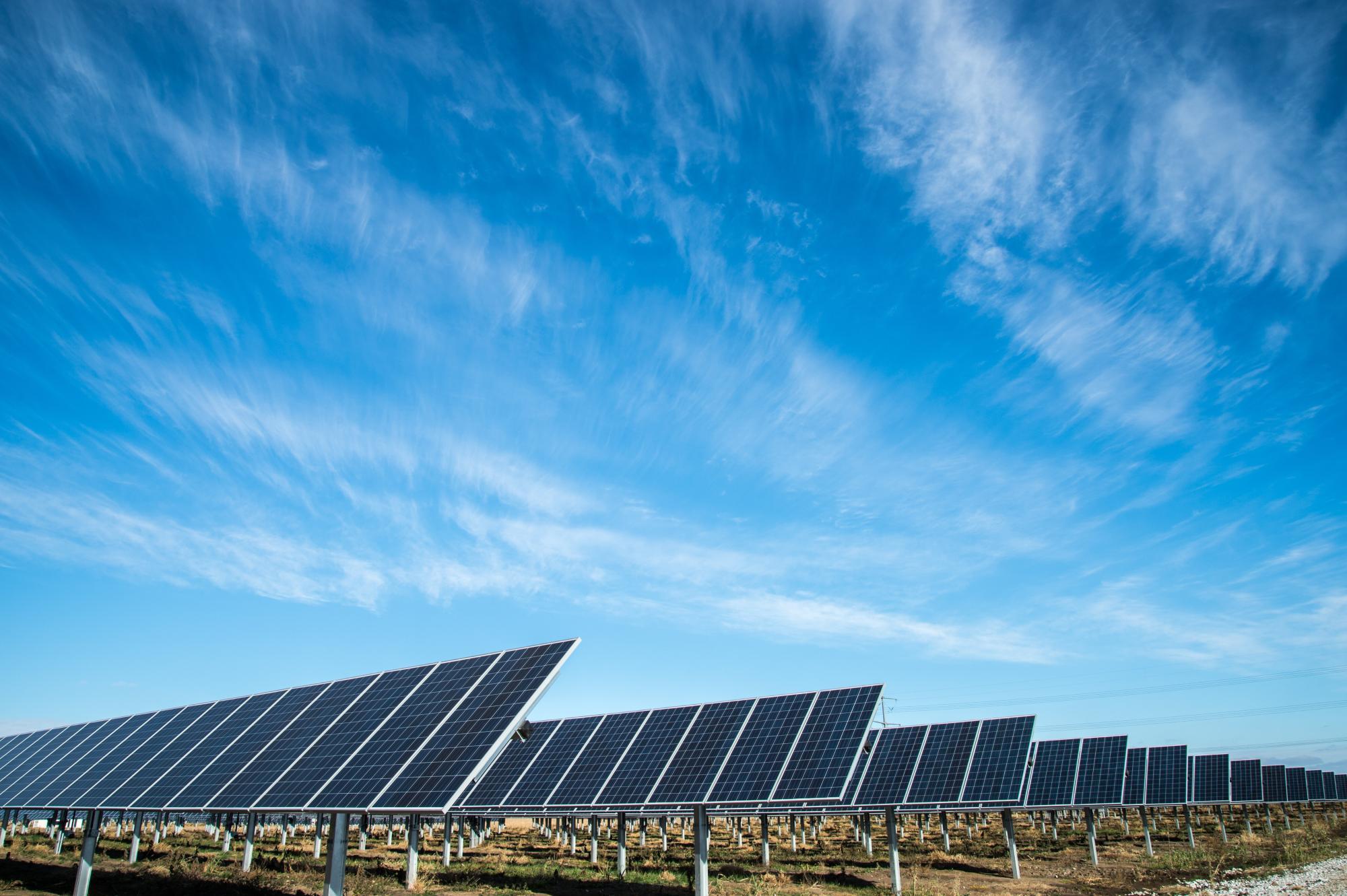 EIB renews its trust in the fund by investing €75 million
RGREEN INVEST, a French management company specialising in investment and financing for infrastructure projects related to the energy transition and climate change adaptation, today announced the third closing of its INFRAGREEN IV fund. With its total amount increased to €480 million, the fund is close to achieving its target size of €500 million.
RGREEN INVEST aims to continue raising funds until the end of the subscription period (March 2021) to reach the hard cap (maximum regulatory amount) of €650 million. The goal is to provide further finance and support for various projects across Europe. To date, over €150 million from the INFRAGREEN IV fund has been invested in and committed to European – particularly French – infrastructure projects helping to cut CO2 emissions.
"The renewed support of the European Investment Bank is a particularly valuable mark of trust during these uncertain times," said RGREEN INVEST Founder and Managing Partner Nicolas Rochon. "Private investors – who still believe in the energy transition and climate change adaptation – need to see public institutions delivering on their commitments to make the environmental and climate transition a priority." 
"As the EU climate bank, we are very proud to support RGREEN INVEST, whose climate ambition is similar to our own," added EIB Vice-President Ambroise Fayolle. "Our goal with this new commitment is to attract a number of European investors to develop innovative and sustainable infrastructure projects, thereby preparing for the future. We are supporting the future champions of the energy transition." 
EIB renews its trust in RGREEN INVEST by investing €75 million in INFRAGREEN IV
The EIB (the EU bank) has invested €75 million in the INFRAGREEN IV fund. This investment is fully in line with the EIB's key priorities supporting the transition to a low-carbon, environmentally friendly and climate-resilient economy. It is now the world's largest multilateral lender for the energy transition.
The EIB already invested €50 million on the launch of the INFRAGREEN III fund, which closed for €307 million in December 2018, having exceeded its capital-raising targets.
INFRAGREEN IV, fund to support the development of renewable energy in Europe
INFRAGREEN IV, launched in December 2019, invests in equity and quasi-equity for infrastructure projects related to the energy and climate transition. These greenfield and brownfield projects are primarily located in the European Economic Area. The INFRAGREEN IV has the "Greenfin Label France Finance Verte" (Greenfin Green Finance France Label) certification.
Background information
About the European Investment Bank
As the EU climate bank, the EIB decided to increase financing for projects supporting climate and environmental objectives, bringing them up to 50% of its activities by 2025. This means that the EIB Group will mobilise at least €1 trillion by 2030 to promote investments helping to meet these goals. It also announced its decision to align all EIB Group operations with the Paris Agreement. To this end, it will no longer finance fossil fuel-based projects from late 2021.
In 2019, the EIB dedicated 47% of its financing in France – i.e. €3.28 billion – to combating climate change.
About RGREEN INVEST:
Created by Nicolas Rochon in 2010, RGREEN INVEST (part of the RGREEN Group) is an independent French asset management company specialising in green infrastructure financing. It was the first to offer a full range of tailor-made financing solutions and serves energy transition players across Europe.
With around 20 experienced professionals, RGREEN INVEST has one of the largest teams of specialists in financing energy and climate transition-related infrastructure projects in France. With climate issues in mind, it places ESG at the very heart of its investment criteria, enabling institutional investors to take part in the energy transition while also sharing the financial gains.
RGREEN INVEST has over €1 billion in assets under management and has financed projects in France and across Europe equivalent to an installed capacity of more than 1.6 GW, thereby avoiding the emission of almost 550 000 tonnes of CO2 (according to its own internal calculations).
Disclaimers
INFRAGREEN IV is a French Specialised Professional Fund (FPS – Fonds Professionnel Spécialisé) declared to the French Financial Markets Authority, subscription to which is exclusively reserved for professional investors (under certain conditions), in line with fund regulations. The fund is authorised for marketing in France, Belgium, Germany, Spain, the United Kingdom, Italy, Luxembourg and the Netherlands. In particular, the fund is exposed to market risk, credit risk, illiquidity risk, project risk, compliance risk, legal and regulatory risk, financial risk, and operational risks related to the energy transition. This document is provided for information purposes only. It has been made available to provide preliminary information on the fund and is subject to updates, additional information, revisions and checks without prior notice. This document does not constitute an invitation, advice or a recommendation to subscribe, purchase or sell shares issued or to be issued by the fund or any other investment vehicle. Any recipients of this document that might be interested in investing in the fund should be reminded that such a subscription can only be made on the basis of the information contained in the final version of the fund documentation, which may differ from the material provided here. No guarantee is provided on the validity, accuracy, durability or completeness of the information presented or implied in this document or any other information provided in relation to the fund.
RGREEN INVEST portfolio management company approved by the French Financial Markets Authority no. GP-15000021. A simplified joint stock company with registered office at 63 Avenue des Champs-Élysées, Paris and listed in the Paris Trade and Companies Register under number 797 827 995.