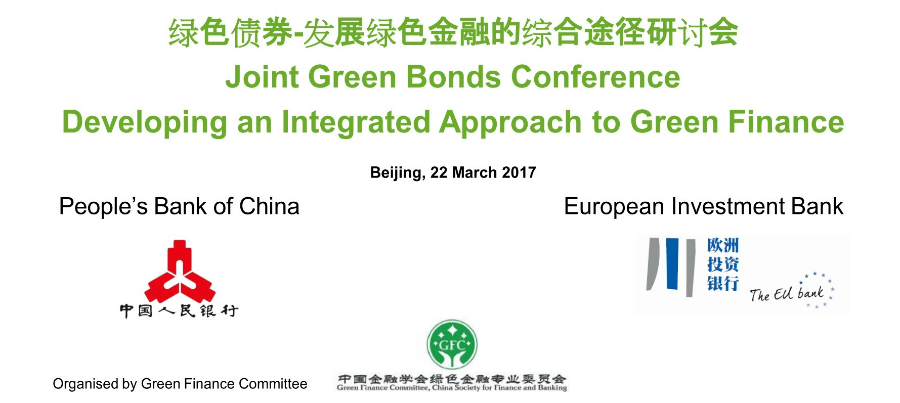 Based on the European Investment Bank's (EIB) initiative, the People's Bank of China (PBC) and the EIB will jointly organize a high-level green bonds conference for the first time. The main subject will be "Developing an Integrated Approach to Green Finance". The Green Finance Committee took care of the event logistics, while Virgil Nae, Head of EIB's Representation for China, liaised and coordinated with the principle parties involved.
In the context of the Paris Agreement which is resulting in growing international cooperation, this event highlights the increasing relevance of green bonds for green finance accountability, comparability and policy implementation. Green Finance needs a common language to become mainstream and shift from billions to trillions. To build this lingua franca, EIB and PBC are taking an integrated approach to mapping and comparing green bond standards, starting with objectives and sectoral categories.
Participation in this event is by invitation only.