Other publications you may like...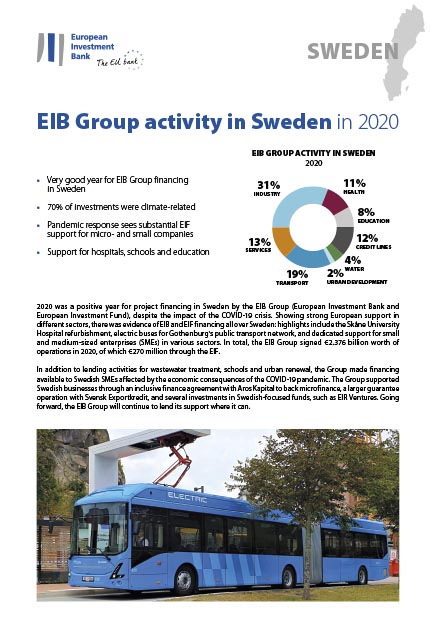 This publication gives an overview of the European Investment Bank Group's investments in Sweden for the year 2020. Together, the European Investment Bank and its subsidiary the European Investment Fund invested nearly € 2.5 billion, benefitting private sector companies as well as public institutions across the country.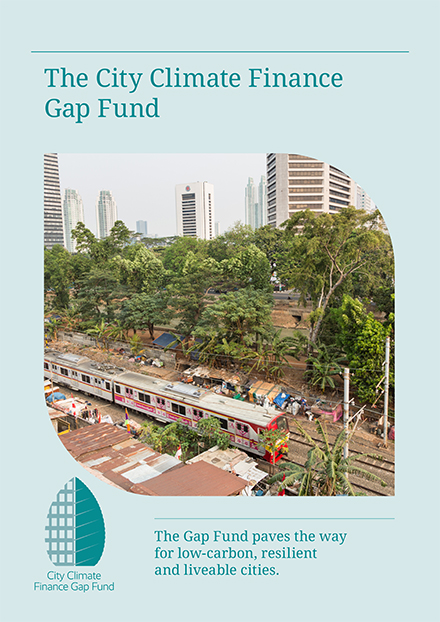 The City Climate Finance Gap Fund paves the way for low-carbon, resilient and liveable cities. This flyer illustrates how cities and municipal authorities can apply for the Gap Fund.
The EIB Group Risk Enhancement Mandate (EREM) came as response to the June 2013 European Council, which called for urgent mobilisation of EU resources to support SMEs and boost financing of the economy. Some of the products developed under EREM are now being delivered under the European Fund for Strategic Investments (EFSI). A recent evaluation examines how EREM worked overall as a Mandate, what it achieved and whether the design choices made under the Mandate were appropriate given its objectives. It also identifies a number of lessons learned and recommendations that may inform the design of future intra-Group mandates or products similar to those implemented under EREM. This flyer summarizes the main finding of the evaluation.