Other publications you may like...
The economic appraisal addresses the wider value generated by the project to society, correcting for market failures in order to measure benefits and costs to project final users, the taxpayer and third parties.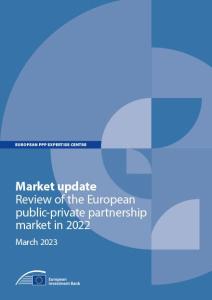 Review of the European PPP Market in 2022.
The EIB is one of the world's largest multilateral lenders to the water sector. The Bank's latest Water Sector Orientation shows how EIB maximises the impact of water sector projects on society, climate and the environment.