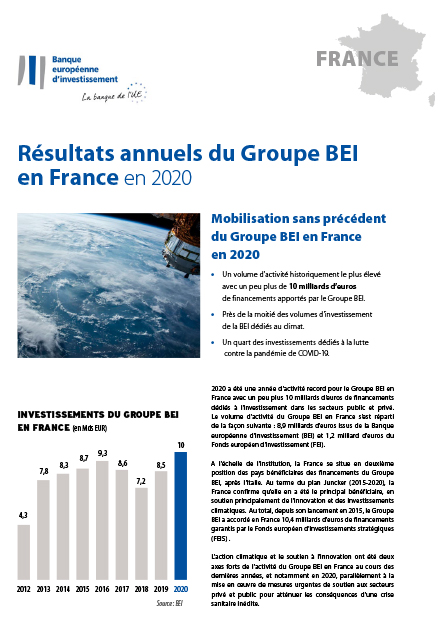 Click here for the newest edition of this publication.
Description
2020 was a record year for the European Investment Bank Group in France with just over €10 billion in financing provided for investment in the public and private sectors. The breakdown of the EIB Group's activity in France is as follows: €8.9 billion from the European Investment Bank (EIB) and €1.2 billion from the European Investment Fund (EIF). Since the plan's launch in 2015, the EIB Group has provided France with a total of €10.4 billion in financing guaranteed by the European Fund for Strategic Investments (EFSI).
Climate action and innovation have been two key areas for the EIB Group's operations in France over the past few years, particularly in 2020, alongside the urgent measures rolled out to help the private and public sectors mitigate the consequences of an unprecedented health crisis.