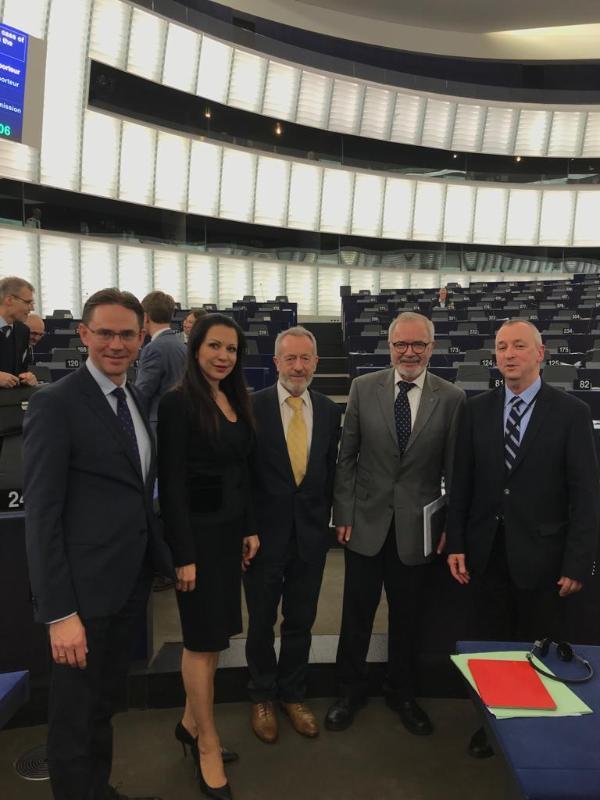 The European Parliament has voted on 17 January 2019 in favour of two reports on the European Investment Bank's annual activities:
Great value for money for the EU
The financial activities report is overall positive and in favour of an expanded role of the EIB both in terms of lending volume and advisory capacity. It explicitly supports a continuation of EIB's central role in the post-2020 MFF, namely with regard to InvestEU and the Bank's external activities.
The report contains a number of specific calls for further improvements in the area of transparency and accountability, with demands for publication of more EIB internal documents and signing of an EIB-EP inter-institutional agreement. The result of the vote for the ECON report was: 316 in favour, 118 against, 82 abstentions.
EIB President Werner Hoyer attended the day before two debates at the European Parliament plenary. During his intervention regarding the financial report President Hoyer said: "The EIB is a very good deal for the EU. We put money to work. Not taxpayer money – but money we raise from investors on the capital markets." President Hoyer, in the picture with Commissioner Katainen and various MEPs, highlighted EFSI as an example of what the EIB can do to help scarce public resources achieve more.
Recommendations to improve our control of financial activities
The report on the control of EIB´s financial activities picks up on issues related to governance, accountability and transparency. It makes a number of specific recommendations, such as:
a reorganisation of responsibilities of MC members
stronger internal control frameworks
further transparency of governing bodies and Bank-financed projects
The report also underlines the EIB's role in overcoming regional divergences in the EU and asks that due attention should be given to ensuring a more even regional distribution of Bank lending. The result of the vote for the CONT report was: 498 in favour, 87 against and 38 abstentions.
The debate was overall constructive with numerous Members of the European Parliament underlining the indispensable role of the EIB Group to support EU policy objectives. Members also welcomed steps by the Bank to further improve transparency and governance, and acknowledged that the EIB has made progress towards a more balanced geographic distribution of lending.
President Hoyer mentioned the revision of the bank's Code of Conduct and its new Complaints Mechanism Policy as examples of what the EIB is doing to enhance its controls, and concluded: "We are the bank of the European Union. We are more than the sum of our national interests and an excellent example of Europe in action."
Want to know more?
Watch the videos of the debates: