Two venture capital funds empower technological entrepreneurs and create jobs for young people and women in the Middle East and Africa
Walid Hanna always wanted to create something to help people in the Middle East become entrepreneurs. When the global financial crisis hit his region in 2009, he decided to act. But first he had to do the impossible — "to bring Silicon Valley to the Middle East."
Together with Walid Mansour, Hanna created the Middle East Venture Partners investment firm and raised their first $10M fund in 2010. The fund makes venture capital investments in young companies in the Middle East and North Africa, especially targeting technology, innovation, women entrepreneurs and young people.
"When we started, there was nothing else similar to us in the Arab world" says Hanna, who has worked in the fund management sector for more than 20 years. "We had to innovate and explain what venture capital is to our investors. We had to become pioneers."
The firm has invested in more than 60 companies in the Middle East, North Africa, Turkey, and Pakistan. "It is difficult for a start-up to access finance in our region," Hanna says. "We now have a lot of success stories."
The European Investment Bank supported the firm's fourth venture capital fund, the Middle East Venture Fund IV, with an investment of $27 million, signed in December 2022. The new fund will help early-stage digital technology companies. 
---
---
A driver of social change
Young companies in North Africa and the Middle East play a crucial role in solving many of the region's challenges, such as the lack of digital technologies and opportunities, as well as high unemployment. But they often face obstacles to grow. They can't find the right talent, can't sell products in other markets, don't have the correct managers, can't find loans, or don't have the right infrastructure to run the business. Getting finance to expand is often the biggest challenge.
"When we started, 12 years ago, it was impossible for a young business to raise any funding," Hanna says. "Even today, despite the market evolution, it remains still impossible to receive a loan to start a company from a local bank."
Middle East Venture Partners is filling this gap and creating an entrepreneurial ecosystem, especially in the technology and digital sectors. Among the regional success stories for the firm is Anghami, a Lebanese music streaming application (the Spotify replica of the Middle East), and HyperPay, a Jordanian one-stop-shop payment method for online merchants.
The firm's work helps society, too. Its investments mean more opportunities for people to find employment or start companies in lower- and-middle income countries. The funds especially have benefits for women and youth.
"Our investments have created over 73 000 jobs," Hanna says. "They have also created more openings in technology for women, who hold 27% of the current permanent positions at our portfolio companies."
---
---
A new growing venture capital market
In Africa, another venture capital company, Partech Partners, is also focusing on entrepreneurs. Founded in 1982, it is one of the most active technology investors in the world, with more than 240 companies in 40 countries in its portfolio.
In 2018, the firm launched Partech Africa, the first Fund of its new strategy focusing on Africa. Its ambition is to invest in the next generation of African digital champions across all sectors ranging from financial inclusion and banking to healthcare, logistics or education. Partech Africa Fund I ultimately received €125 million in investor commitments and has supported 17 young companies, including TradeDepot, Wave, Yoco, Reliance and Nomba, which operate in sectors responsible for most of Africa's employment and economic activity.
"The venture capital market is relatively underdeveloped in large parts of Africa and fundraising remains difficult," says Nur Özdemir, an equity investment officer at the European Investment Bank. "But the continent is also one of the world's fastest-growing venture capital markets because of the increasing access to digital infrastructure and rising consumer and business demand. Partech and its funds are helping African venture capital grow and its by-products, digitalisation and innovation."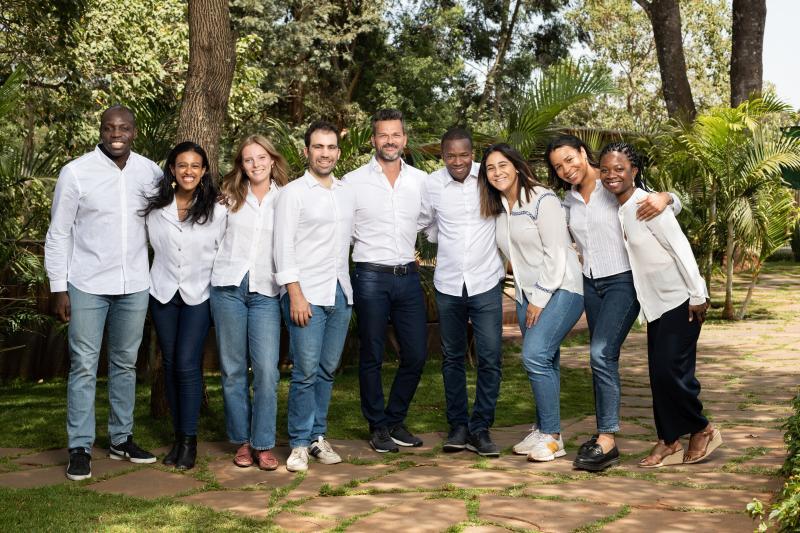 In February 2023, the firm announced the launch of Partech Africa Fund II to continue its successful strategy on the continent. For its first close, the fund reached a size of €245 million, already above its target size,  making it the largest Africa-focused fund yet. The European Investment Bank has supported both funds, with €10 million in 2017, and €45 million in 2022.
"We believe that there are many more champions to build in Africa and with Partech Africa II, we are ready to play an active role in bringing them financial, strategic and operational support", says Cyril Collon, one the two general partners at Partech.