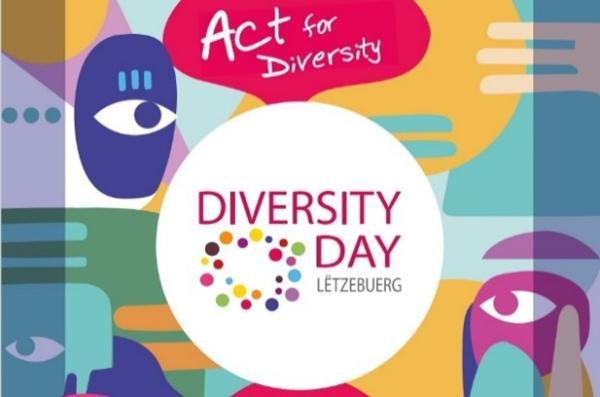 On 23 May, the European Investment Bank (EIB) celebrated Diversity Day Lëtzebuerg, Luxembourg's national day of diversity, which takes place during European Diversity Month.
Organised by the Diversity Charter Lëtzebuerg (of which the EIB is a signatory), Diversity Day Lëtzebuerg unites companies, public organisations and non-profits around the common aim of promoting diversity and inclusion in the workplace. It seeks to challenge misconceptions and stereotypes, and to recognise individual talent for a more inclusive society.
With "Building Bridges" as this year's theme, the EIB asked employees to spotlight colleagues' contributions to diversity, equity and inclusion, and to reflect on how they can help build bridges across the organisation. The day highlighted the importance of fostering connection and understanding between colleagues from diverse backgrounds and communities, in order to create an environment where all can thrive and none are left behind.
Diversity Day Lëtzebuerg was also an opportunity for the EIB to gather its 100+ Diversity, Equity, Inclusion and Belonging (DEIB) Champions from all corners of the Bank to raise awareness and make sure we always work towards an inclusive workplace that enables true belonging for everyone.
Learn more about EIB's Diversity & Inclusion at the EIB