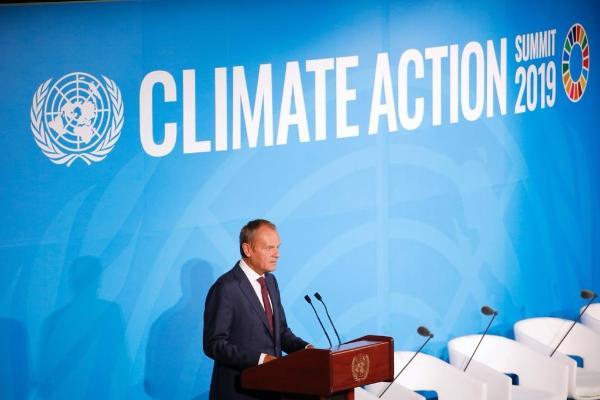 The President of the European Council, Donald Tusk told global leaders meeting at the United Nations on Monday that "Europe is determined to lead the fight against today's climate threat," establishing the European Investment Bank firmly as one of the key means by which the EU will deliver on that ambition. 
President Tusk was speaking at the UN Climate Action summit in New York, where EIB President Werner Hoyer had also addressed delegates in the General Assembly hall some hours earlier to detail the EU Bank's climate ambition. 
EIB President Werner Hoyer announces new climate ambitions and presents transformative initiative for urban climate finance at the UN General Assembly
Donald Tusk said, "As the world's biggest climate finance donor, the EU together with its Member States are providing over 40% of public climate finance worldwide. These contributions have more than doubled since 2013, exceeding 20 billion euros per year. "
"And we will scale up our support even further, including through the European Investment Bank, which is the European Union's financial arm. The European Council has made it clear that it expects the EIB to increase its ambition to deliver on climate action and environmental sustainability, within the EU but also in supporting our climate objectives globally."
Within her first 100 days of office, Donald Tusk said the new President elect of the European Commission will present a European Green Deal . He urged, " Looking ahead, we know that Europe must go further and faster." 
The full version is also on Donald Tusks Facebook page.
Read the full Speech by Donald Tusk at the UN climate action summit