The EU bank is investing in new cybersecurity companies that know how to stop cybercrime
Anders Bohlin likes to compare the dangers of cybercrime to a city that builds a lot of roads — but forgets to add traffic lights.
"This is what has happened in cybersecurity. We forgot to build the traffic lights, and now we have all these malicious attacks going on," says Bohlin, a digital innovation specialist at the European Investment Bank who helps firms invest in the fight against cybercrime.  
Over the past few years, cyberattacks have threatened thousands of companies and billions of people's private data around the globe. The WannaCry attack shut down computers in hospitals and businesses worldwide. Hackers stole data from billions of users at Uber and Yahoo. Russia was accused of using cybercrime to disrupt elections in the US, Britain, France and Germany. These are the drivers that need to be stopped with more "traffic lights."
So why worry so much about how to stop cybercrime? Well, besides the threats to our personal data, cyberattacks cause billions of dollars in losses to the global economy. The European Commission says there were more than 4,000 cybercrime attacks a day in Europe in 2017 and that 80% of European companies experienced a cybersecurity incident. Ransomware attacks, in which users' computers are infiltrated and blocked, tripled worldwide from 2015 to 2016.
Cybersecurity becomes a priority
In response to the spread of cybercrime, the EIB made investments in this sector a priority. 
"We have been actively looking to help the cybersecurity sector," says Jussi Hatonen, head of the Bank unit that invests in young, innovative companies. "If you look at any industry, everything is moving to digital — health care, transportation, telecommunications, manufacturing. This explodes the amount of data, and that data has to be kept secure."
This increasing digitalisation of people's lives creates many opportunities for public institutions and businesses, but it also opens up new avenues for crime.
 "With the high-speed broadband connections in place today, people are downloading many things and many sensitive transactions are done over the Internet," Bohlin says, "but there are often several new malicious attacks going on and you don't even know about it."
Stepping up the fight
The Bank completed several recent cybercrime deals. It signed two loans in December with the Swedish companies Nexus Group and Clavister. The two companies are developing more advanced cybersecurity software to stop the rise in hacking and creating better identification systems to protect people's data. Both deals are part of the European Fund for Strategic Investments, an initiative to increase growth in the EU by working with younger and more innovative companies.
The bank loaned Nexus EUR 29 million to help accelerate its identity and access management products. Nexus's "Smart ID" technology lets people identify themselves visually, log in, open doors, sign transactions electronically and make payments with a card or other mobile instrument.
"Stepping up the fight against cybersecurity is instrumental," says Lars Pettersson, the chief executive of Nexus. The company says its Smart ID technology is the "holy grail" against cyberthreats, because it bridges the physical and digital worlds with one device that gives users access to their home, office, computer, email accounts, cloud services, car garage, etc.
The EIB offered a EUR 20 million loan to help Clavister develop advanced cybersecurity software and hire new computer experts. Clavister's firewall products protect the entry points of computer networks to block hackers before they strike. The company is one of the top cybersecurity firms in the world.
"Securing network and information systems in the EU is essential to keep the online economy running and to ensure prosperity," says Alexander Stubb, the EIB vice president responsible for Northern European countries. "This deal with Clavister will help make our digital lives safer."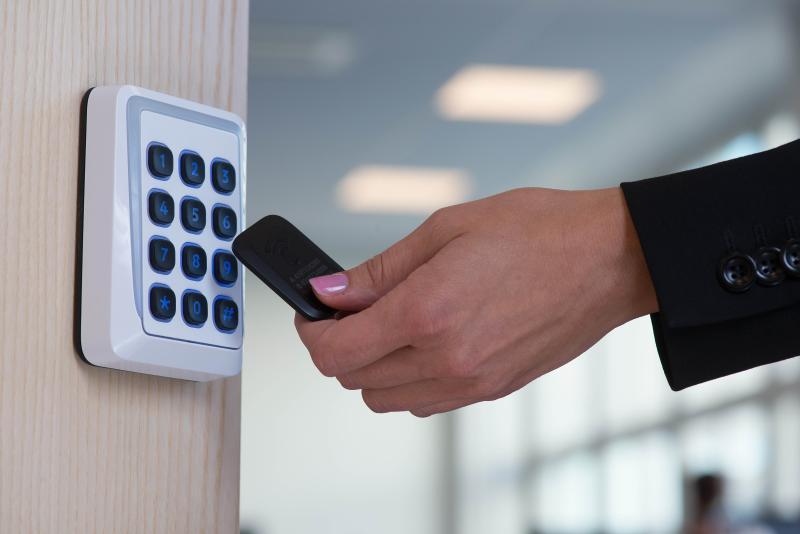 The Bank is trying to help digital security across Europe. It signed a EUR 20 million deal in October last year with CS Communication & Systèmes, a French firm that helps industries detect and prevent cyberattacks. The EIB also made a EUR 25 million loan to the Franco-German company Qwant, which has developed a search engine that protects users' private data.
'Everyone needs to be careful'
Bohlin doesn't enjoy talking about it, but he also has been a victim of cybercrime. When he worked at a Swedish technology company 14 years ago, he discovered one day that hackers had infiltrated his private computer in a so-called Zombie attack and were remotely sending spam emails. "It was very uncomfortable and a lesson for me that everyone needs to be careful, not only companies," says Bohlin.
Cybercrime is going to get harder to fight over the next decade as technology advances and gets more complicated, EIB officials say. The battle will not be won easily.
"At the end of the day, cybercrime creates massive losses not only for companies but also for individuals,'' Hatonen says. "Someone has to pay for this and someone has to fight it."
The EIB will be with them on the front line.