Financial Development and Financial Inclusion – Online course (FDFIx)
Course length: 7 weeks
Primary language: English
About this course
What are the key policies needed to promote financial development and inclusion? What can financial intermediaries do to become a driver of private sector development? With this online course, developed by the International Monetary Fund in collaboration with the European Investment Bank, you will learn why financial sector development and financial inclusion matter for inclusive and resilient growth.
You will also learn about the main challenges that private sector enterprises, including small and medium-sized enterprises (SMEs), face accessing finance and how these challenges can be overcome by making financial products and services more attuned to the needs of the SMEs. The course will provide standard risk management methodologies for SME lending and review the use of technology in the financial sector.
Target Audience
Staff of financial intermediaries (banks, microfinance institutions, development banks etc.)
Academics and government officials
Members of business and SME associations
Qualifications
Participants are expected to have a basic knowledge of economics or finance.
Knowledge of econometrics is helpful but not required.
Basic Microsoft Excel skills and access to a computer with a reliable internet connection and a Google Chrome web browser are essential.
Course Objectives
Upon completion of this course, participants should be able to:
Identify strategies and policies to support the development of financial intermediaries and capital markets in a country, considering initial conditions and links between the financial sector and the macroeconomy.
Understand the unique challenges SMEs face accessing finance; describe how financial intermediaries can better tailor their products to the needs of SMEs.
Provide standard methodologies for financial analysis and managing risks associated with SMEs.
Understand various uses of technology in the financial sector (Fintech) and how they could be used to improve the efficiency and inclusiveness of financial services without generating financial instability.
Important Note for participants invited by the EIB
This Online Learning course is delivered through the edX platform. To register, you will be prompted for your edX.org username. If you do not already have a username, please go to the edX website, register for a free account and sign up for the FDFIx course. If you/your institution have been invited by the EIB, please notify us by sending an email to FDFIx@eib.org once you have successfully enrolled in the course. Please include your full name and surname, your edX username, your institution and occupation.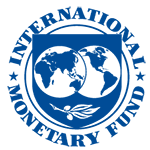 Learn how to develop an efficient, inclusive and stable financial sector that is essential for a thriving economy.
Related stories and publications