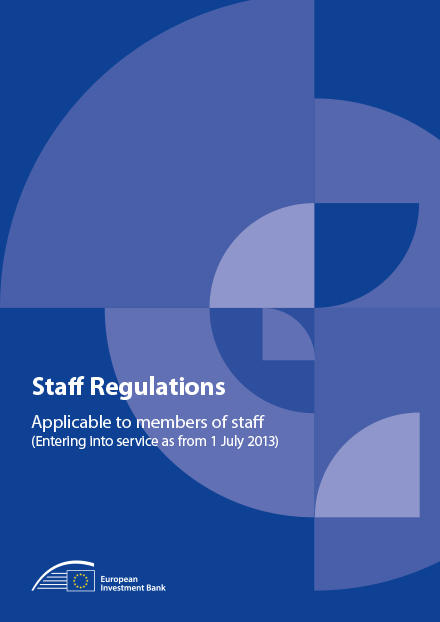 Description
In accordance with Article 31 of the Bank's Rules of Procedure, the Board of Directors prescribes the regulations concerning the staff of the Bank.
The Staff Regulations lay down the staff's general conditions of employment. They are attached to the employment contract, to which they apply.
The present document is intended primarily for the information of newcomers entering into service at the Bank.