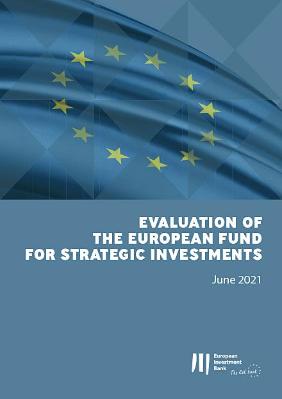 Description
This third independent evaluation of the European Fund for Strategic Investments (EFSI) was undertaken by the evaluation function within the EIB Group. It points out that EFSI has matured, over time, into a mechanism generally acknowledged as effective and valuable. EFSI has demonstrated how public funds can be combined with the expertise and risk-bearing capacity of the EIB Group to unlock large-scale — mainly private — investment in Europe, in line with the policy targets of the European Union.
The evaluation found that the success of risk-sharing mandates such as EFSI is closely linked to the flexibility they have to respond to changing market circumstances. The EFSI experience also shows that efficient cooperation with national promotional banks and institutions (NPBIs) requires taking into account the heterogeneity of the "NPBI family". Finally, EFSI has gained a lot of acceptance with external stakeholders through the transparency measures introduced in late 2017.
This independent evaluation report is part of the 2021 comprehensive report on the functioning of EFSI that the EIB Group provided to the European Parliament, the Commission and the Council as required in Article 18(3) of the EFSI Regulation. The 2021 comprehensive report also includes a report on the macroeconomic impact of the European Fund for Strategic Investments authored by the EIB Group's economics research teams.
RELATED EIB PUBLICATIONS NOT AUTHORED BY THE EVALUATION FUNCTION