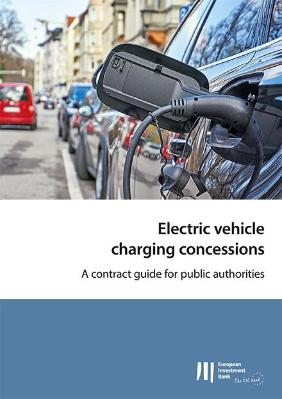 Description
The European Union's ambitious climate objectives rely on a widespread and rapid transition from internal combustion engine vehicles to electric vehicles (EVs) over the next few years. For this to happen, significant investment is needed to create a comprehensive, reliable and competitive EV charging network: the European Commission's Green Deal estimates that the number of publicly accessible charging points must increase from 200 000 in 2020 to at least 1 million in 2025.
This guide focuses on the use of the "concession" model to help meet this target. It addresses a perceived need for greater understanding of concessions among public authorities, particularly at the local and municipal levels, where responsibility for EV rollout typically lies.
This guide seeks to increase general awareness and understanding of the use, structure and content of concession contracts for public EV charging infrastructure. It draws on the European PPP Expertise Centre's experience and knowledge of best practice on concessions and other forms of public-private partnerships (PPP).