The EIB publishes a wide range of reports, studies and brochures aimed at professionals and the general public. All publications are free of charge in their digital formats: PDF, e-book or online. A limited number of print publications can be ordered free of charge from the Publications Office of the European Union.
EIB Investment Report 2022/2023
Political strife caused by the war in Ukraine, an energy crisis and tightening credit are weighing on EU firms, just as they were beginning to emerge from the COVID-19 crisis. The analysis is based on the EIB Group's annual Investment Survey, which surveyed 13 000 firms in the European Union from April until July 2022 on their performance, investment, financing issues and challenges.
Highlights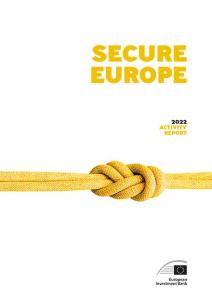 Our flagship report shows how the European Investment Bank stepped up to the challenges of 2022.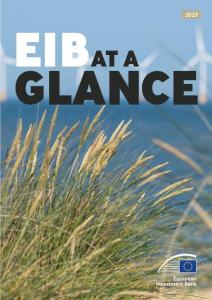 This edition of EIB at a Glance is an overview of the European Investment Bank's activities in 2022, showing our impacts in easily accessible figures.
Want to find out what the EIB Group's plans are for 2023? How much we're planning to finance, how much we plan to borrow, and what impact our projects have in support of EU policy areas inside and outside of Europe? All this, and much more, is in the EIB Group's operational plan 2023-2025.
Get the EIB Publication update
Sign up to the EIB Publication update to receive a monthly selection of our publications.