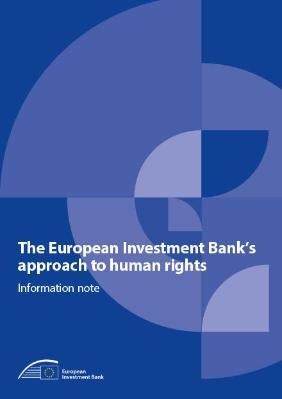 Description
Respect for human rights is a fundamental value of the European Union, and the European Investment Bank is committed to respecting and promoting human rights in the projects it supports. The Bank acknowledges that its investments may potentially adversely affect human rights, and it has in place a series of policies, procedures and practices where this might be the case.
This information note seeks (1) to inform EIB stakeholders about the Bank's commitment to respecting and promoting human rights in its lending operations, and (2) to describe the EIB's approach to avoiding and addressing the human rights impacts and risks of its investments. The document clarifies:
why the EIB is committed to respecting human rights;
what policies the Bank has in place to fulfil its responsibilities in this area;
how the Bank implements its commitment in practice;
the actions the EIB takes to promote human rights.
This information note is not a procedure. In case of discrepancies between this document (including its annexes) and approved EIB policies and standards, the latter prevail.