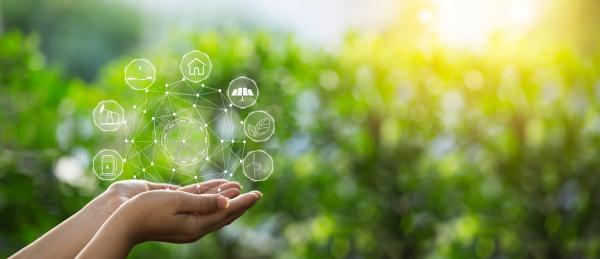 The United Nations Economic Commission for Europe (UNECE) and the European Investment Bank, the financial investment arm of the European Union, have signed today a Memorandum of Understanding (MoU) to strengthen joint efforts to promote economic cooperation, cohesion and to support countries in the implementation of the 2030 Agenda and the Sustainable Development Goals (SDGs).
Building on on-going dialogue and consolidating existing cooperation, the EIB and the UNECE will leverage their respective strengths and key areas of expertise, to promote greater collaboration in the following thematic areas of work:
Policy collaboration: to leverage synergies between relevant EU policy goals and the global development agenda, using the organizations' convening power to maximise impact.
Norms and standards: to engage in knowledge sharing and collaboration around the UNECE normative products and analytical outputs. The EIB may continue promoting the UNECE legal instruments in its key strategic and policy documents as relevant, to disseminate standards and good practices more widely on the ground.
Capacity building to enhance the implementation of the UNECE legal instruments by providing support to relevant national and regional stakeholders.
Collaboration on projects: to explore collaboration on activities linked to specific investment projects, including support for the implementation of national action plans and transboundary agreements for joint activities based on based on UNECE's multilateral environmental agreements, investment plans and projects.
UNECE Executive Secretary, Olga Algayerova, emphasised: 'The collaboration between UNECE and the EIB will strengthen the support we can offer our member States across a broad range of sustainable development issues, scaling up investment in the foundations for the green, resilient and inclusive economic development needed for the 2030 Agenda."
EIB Vice-President Ambroise Fayolle said: "Promoting cooperation is key to building a healthier, greener, fairer and more resilient future. We're delighted to join forces with the UNECE with its strong convening power, state-of-the-art practices and expertise. Together we can strengthen the environment for sound and sustainable investment projects in Europe and beyond."
Key sectoral areas to be covered by the cooperation include:
Environment: Cooperation across a broad variety of environmental sectors, covering air pollution, environmental impact assessment, industrial accidents, transboundary waters, water and health, and public participation.
Transport: Transport infrastructure development, sustainable and innovative transport and road safety.
Gender: Gender mainstreaming in infrastructure, environmental and climate policy, women's economic empowerment and women's entrepreneurship development.
Other sectors: such as energy and innovation, and cross-cutting themes including the circular economy.
About UNECE 
The United Nations Economic Commission for Europe (UNECE), established in 1947, is one of five regional commissions of the United Nations. 
UNECE's major aim is to promote pan-European economic integration among its fifty-six member States in Europe, the Caucasus, the Balkans, Central Asia, and North America. For over 70 years, UNECE has helped countries to convene and cooperate to develop norms, standards and conventions.
All interested United Nations member States may participate in the work of UNECE. Over seventy international professional organisations and other nongovernmental organisations take part in UNECE activities.