European Investment Bank (EIB) President Werner Hoyer made his first visit to Athens and Nicosia this year, reaffirming the EU bank's long-standing partnerships with Greece and Cyprus. In 2019, the EIB provided €2 billion of new investment for Greece covering climate action, health, clean energy, transport, small businesses and more. Cyprus received €230 million of new investment, which included support for urban development, transport, innovation, renewable energy and energy efficiency projects.
Supporting Greek agriculture and bio-economy
Together with the National Bank of Greece and Piraeus Bank, the EIB has launched a €560 million agriculture investment scheme to modernise production, increase exports and improve the quality of Greek agriculture. Part of the new scheme will include dedicated financing for young farmers and young owners of agriculture and agribusiness companies.
"This exciting new initiative, the second largest national scheme under EIB's pan-European agriculture investment initiative, will help to transform Greek agriculture, enable agribusiness to innovate and encourage young farmers to create jobs," said Christos Staikouras, Minister of Finance of the Hellenic Republic and Governor of the EIB.
President Hoyer, Pavlos Mylonas, Chief Executive Officer of National Bank of Greece and Christos Megalou, Chief Executive Officer of Piraeus Bank signed the finance contracts for this new initiative in Athens on 14 February 2020 in the presence of Makis Voridis, Minister of Rural Development and Food and Kostas Skrekas, Deputy Minister of Rural Development and Food.
Investing in Greece's energy grids
The EIB also supports the investment program of the Hellenic Distribution Network Operator (HEDNO), a subsidiary of Public Power Corporation (PPC), the largest electricity generator and supplier in Greece. A loan of €255 million, signed on 14 February 2020, will help to finance the reinforcement and modernisation of the Greek electricity distribution network across the mainland and islands, promoting the security of the energy supply and energy efficiency.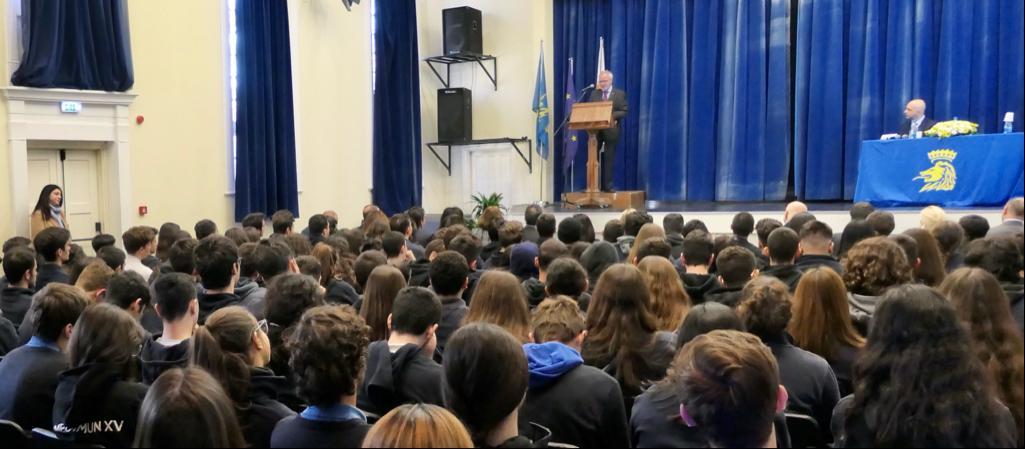 The EIB and Cyprus
President Hoyer visited Cyprus to discuss recent and future investment in the country. During his visit, he met with Cypriot President Nicos Anastasiades and gave a speech to 150 students from the English school in Nicosia.
The EIB currently supports new construction, extension and renovation of kindergartens, primary and secondary schools in Cyprus. "It is a pleasure to return to Cyprus. This visit provides a timely opportunity to update President Anastasiades on how the EIB is helping Cypriot businesses to grow and improve key services following a successful year of broad engagement in 2019 and to discuss future EIB support for priority investment. I look forward to seeing first-hand how EIB-backed investment at the English School is improving education for Greek and Turkish Cypriot students as part of our support for new investment at 213 schools across the country," said President Hoyer.