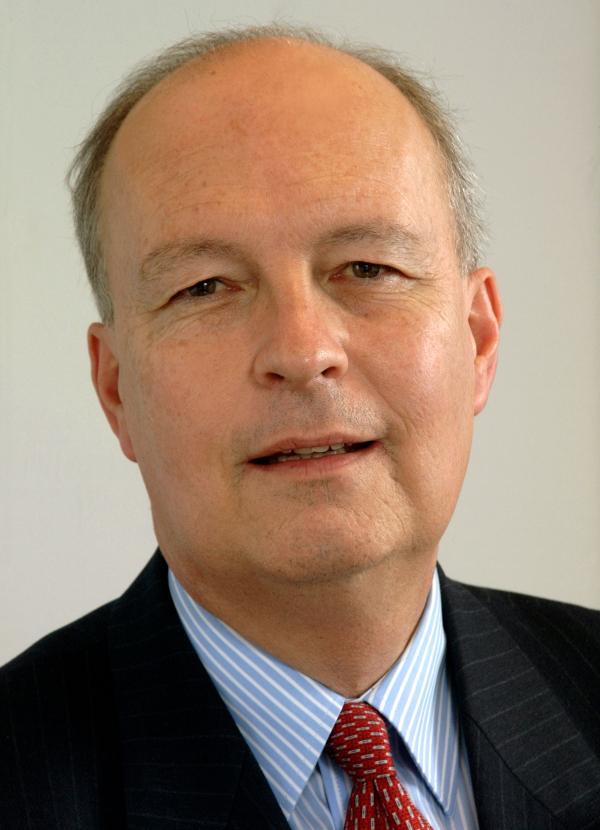 At its meeting on 21 September 1999, the Board of Directors of the European Investment Bank (EIB) recommended to the Board of Governors the appointment of Mr Francis Mayer as Vice-President of the Bank. Mr Mayer will take up his duties at the beginning of October.
Born in Strasbourg, France, in 1950, Mr Mayer is succeeding Ms Ariane Obolensky, who held the post of EIB Vice-President from July 1994 and has just been appointed Chairman of the Board of Directors of the Banque de développement des petites et moyennes entreprises - BDPME (development bank serving small and medium-sized enterprises). Within the EIB's Management Committee, Ms Obolensky was chiefly responsible for borrowing and treasury policies and Bank activity on the capital markets, as well as financing operations in France, the Maghreb and Mashreq countries, Israel, Gaza and the West Bank. The EIB's Board of Directors has bestowed the title of Honorary Vice-President on Ms Obolensky in recognition of her distinguished contribution to the Bank's work.
A qualified German teacher and former student at the École Nationale d'Administration, Francis Mayer has pursued his career at the French Treasury, where he is currently Head of the International Affairs Department. In this capacity, he was also a Director of the EIB from July 1994 to 21 September 1999. His previous posts at the Treasury include Head of Financial Markets (1988), followed by Assistant Director of Savings and Financial Markets (1991) and Deputy Director of the Treasury (1994). Mr Mayer was also an Alternate Director of the World Bank in Washington from 1983 to 1985 and a Director of the Bank of Central African States between 1994 and 1999.
Lastly, in October 1997, Francis Mayer took over the chair of the "Paris Club", a body grouping together the 19 largest creditor states and whose purpose is to promote the rescheduling or cancellation of the debt of countries facing repayment problems.
The EIB's Management Committee is composed of eight members - the President and seven Vice-Presidents - appointed by the Bank's Board of Governors on a proposal from the Board of Directors. A collegiate executive body based in Luxembourg, the Management Committee oversees day-to-day business at the EIB, recommends financial, management and lending policy decisions to the Board of Directors and ensures that these are implemented. One of the posts of EIB Vice-President is earmarked for each of the Bank's four main shareholders: France, the United Kingdom, German and Italy. A Vice-President's term of office is for six years.