Sub-Saharan Africa, Caribbean and Pacific
The EIB invests in a wide range of projects in sub-Saharan Africa, the Caribbean and the Pacific and the Overseas Countries and Territories, from providing the financial support to allow microfinance institutions to lend small amounts to microenterprises and innovators, up to large infrastructure projects.
What all of these projects have in common is their impact. Our activities in the ACP region are designed to improve lives, create opportunities for people and for businesses and support sustainable economic development, in line with the EU's New Consensus for Development and the UN Sustainable Development Goals.
In 2017, we invested EUR 1.47 billion* in 40 projects across sub-Saharan Africa, the Caribbean and the Pacific, and the Overseas Countries and Territories.
2017 impacts*


More on our impact in ACP
Millions benefit from Ethiopia mobile money service M-Birr, which is more advanced than the mobile banking technology most Europeans use
---
Investment in Africa means jobs that don't force people to leave their homes and families.
---
---
---
How the EU bank is helping some of the islands most vulnerable to climate change to adapt and mitigate its effects.
---
The lack of surgical care in many countries is unfair to a large part of the world's populations and holding back many economies. Emmanuel M. Makasa, a Zambian surgeon and diplomat, is fighting to make surgery accessible to all people.
---
---
---
In the spotlight
As the bank of the European Union, the EIB started its work in Africa back in 1963 and since then a lot has changed. Supporting Africa's increasingly prevalent mobile infrastructure and digital connectivity is crucial to help build networks and strengthen links.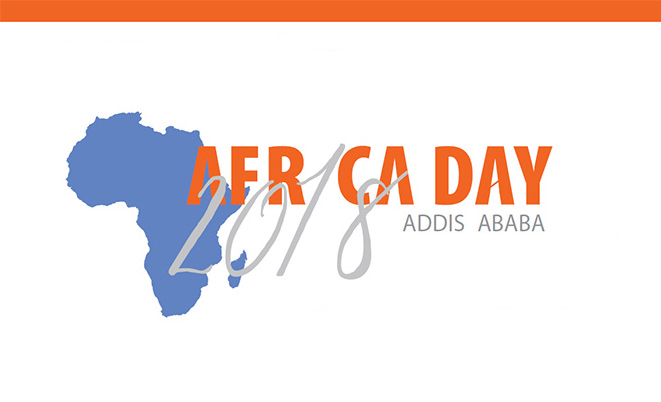 This year, the topic of sustainable industrialisation will be explored, a cornerstone in the development of diverse economic growth in Africa. Manufacturing is expected to boom on the continent and to create millions of direct and indirect jobs.
"The EIB Group has already invested in some 130 countries around the world, contributing to the achievement of the UN Sustainable Development Goals, in the process. Our engagement outside the EU also propagates the Union's values and inspires others – in the private sector, but also other countries around the world – to follow suit."
Publications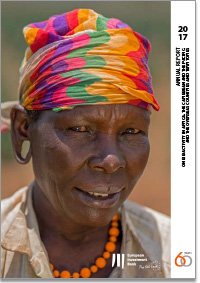 Our goal is to be more inclusive and place more emphasis on projects that help young people, women and girls, and rural populations.
These are the Investment Facility's financial statements of the EIB's 2017 operations in sub-Saharan Africa, the Caribbean and the Pacific regions.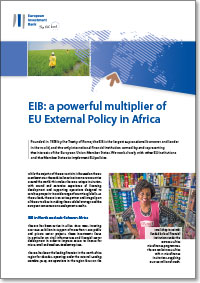 The EIB has been active in Africa since 1963, investing over EUR 25bn in support of more than 1 200 public and private sector projects.
---
Overall, the EIB is looking to help the regions fulfil their potential, and we are working together with our partners to do exactly that, providing investment, technical assistance, support and expertise. The ACP region is primed for progress, being rich in natural resources, renewables and with favourable demographics.
---
---
---