The European Investment Bank in Portugal: what we do
EIB financing* in Portugal came to a total of EUR 1.5 billion in 2017.
The total investment of the EIB Group (the European Investment Bank and the European Investment Fund) in Portugal in 2017 was EUR 1.9 billion.
(*) signed projects
---
EIB project impact in Portugal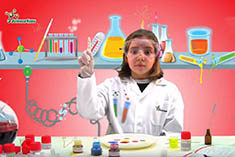 If it's slimy, noisy, strange or smelly, kids are going to love it. That's what Miguel Pina Martins realised 10 years ago when he was searching for a new career. At the age of 21, he felt that kids were not getting what they needed in science toys, so he quit a promising job in finance and started his own company to offer something different.
---
Since the first EIB loans back in 1976, hundreds of projects have changed the way 10 million people move, work and live in Portugal – from the construction of key transport infrastructure to the renewal of schools. In the last 40 years, the EU bank has invested over EUR 45 000m in the country, and supported more than 25 000 small and medium-sized companies through our financial partners.
---
---
---
European Fund for Strategic Investments (EFSI) in Portugal
The European Fund for Strategic Investments (EFSI) is an initiative to help overcome the current investment gap in the EU. It aims to mobilise EUR 500 billion by 2020.
Jointly launched by the EIB Group and the European Commission, it is the central pillar of the Investment Plan for Europe, aiming to boost jobs and GDP, improving the lives of people across Portugal.
EFSI key figures for Portugal (by January 2018)
Number of transactions
28
Approved EFSI financing
EUR 1.9bn
Expected investment related to EFSI
EUR 5.5bn
Use our map for a detailed overview of EFSI projects in Portugal.
EIB Investment Survey 2017 - Portugal
The annual EIB Group Survey on Investment and Investment Finance (EIBIS) is an EU-wide survey of some 12 300 firms that gathers information on investment activities by both SMEs and larger corporates, their financing requirements and the difficulties they face.
Click here to see the country overview of 2017 results for Portugal.
---
How to receive EIB support in Portugal:

---
---