Climate action
We are supporting the transition to a low-carbon, environmental friendly and climate-resilient economy. As the largest multilateral provider of climate finance worldwide, we commit at least 25% of our lending portfolio to low-carbon and climate-resilient growth.
Our 2015 climate financing totalled EUR 20.7 billion, our biggest ever annual investment in climate action. It represents around 27% of all our lending.
As the EU bank, we understand the need to promote environmental goals in both developed and developing countries. Our funding supports sustainable projects in over 160 countries and acts as a catalyst to mobilise private finance for climate action, encouraging others to match our long-term investment. To date, we are the world's largest issuer of Green Bonds.
In support of the 2015 Paris agreement, the EU Bank also committed to increase its lending for action in developing countries to 35% of total lending by 2020.
In December 2015, world leaders reached the first global agreement to tackle climate change at the COP21 in Paris. The EU bank is playing a key part in mobilising the additional resources needed. Over the next five years, the EIB expects to provide around EUR 100 billion for investment in climate projects around the world.
---
---
Our approach to climate action
All of our climate action work aims to put EU climate policy objectives into practice and is guided by our climate strategy. Published in 2015, the strategy shapes our medium to long-term actions worldwide. It will help implement the Paris agreement both inside and outside the EU by focusing on:
High impact projects, financial innovation and further support for the Green Bond market.
Projects which are more resilient to climate change or which facilitate adaptation to its effects, and the development of tools to assess climate risk and vulnerability.
Continued "mainstreaming": the integration of climate action considerations throughout the methods and processes that we use to assess and monitor climate action in all our investment projects.
---
Impact and projects
---
We are increasingly working on ways to finance climate action projects with a positive impact for local people – in Europe and beyond. This is the example of Runa and Terrafertil, two environmental-friendly businesses from Ecuador.
---
---
Continued mainstreaming: Climate action and our investment projects
At the preparation stage, we screen projects by analysing the following:
Adjusted economic and financial rates of return: When appraising the economic case for a project resulting in a significant change of greenhouse gas emissions (GHG) we incorporate an economic cost of carbon.
Carbon footprint: An assessment of GHG emissions of the investment projects we finance is carried out based on sector-specific methodologies.
For all fossil fuel generation projects, a specific Emissions Performance Standard is applied in order to screen out investments whose carbon emissions exceed a threshold level.
Climate change vulnerability: For projects, sectors and areas particularly vulnerable to climate change impacts, we require the promoter to consider climate risks and to incorporate adaption measures into project design and operation.
Carbon credit potential assessment: The potential of a project to generate tradable carbon credits is assessed. Technical assistance can be provided to promoters to help them exploit this potential.

---
Our internal carbon footprint
In addition to the carbon footprint methodologies we have developed to measure absolute greenhouse gas emissions generated by the projects we finance, we are also committed to minimising our internal carbon footprint as one of our corporate responsibility objectives. The progressive reduction of our carbon footprint is one of our sustainability objectives.
Climate finance pioneer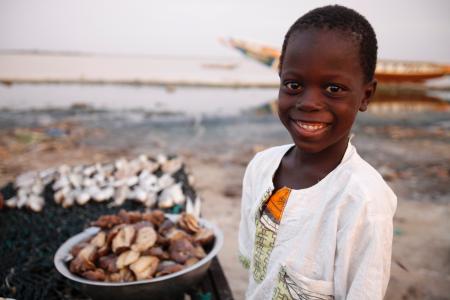 We are partnering with others to unlock further investment in climate and environmental projects. Our traditional financing products are medium and long-term loans with fixed or variable interest rates in euros or other currencies.
We finance large projects with direct project loans whereas we support smaller projects indirectly, through credit lines to local banks or other intermediaries. We complement our traditional lending with innovative finance products:
---
---
---

---
---