The EIB's Economic Resilience Initiative
Following a call from the European Council, the European Investment Bank is developing the Economic Resilience Initiative to increase financing to the EU's neighbouring countries and support the achievement of the Sustainable Development Goals (SDG's). This initiative aims to boost economic resilience in the Southern Neighbourhood and the Western Balkans, also in the context of the migration challenge, by upgrading and developing social and economic infrastructure and stimulating growth and job creation. 
The EU, working together 
The Economic Resilience Initiative forms part of the joined up EU response to the challenges posed by forced displacement and migration, and will be implemented in close cooperation with EU member states and other partners.

To make this initiative a reality, the EIB is building on over three decades of experience supporting projects fostering job creation, sustainable growth, vital infrastructure and social cohesion in eligible countries of the Southern Neighbourhood and the Western Balkans. 
More information about EIB's Economic Resilience Initiative in the Q&A and leaflet.
---
What is the geographical scope of the Economic Resilience Initiative?
---
Eligible countries are: 
Southern Neighbourhood
Algeria, Egypt, Jordan, Lebanon, Libya**, Morocco, Palestine***, Syria** and Tunisia
Western Balkans
Albania, Bosnia and Herzegovina, former Yugoslav Republic of Macedonia, Kosovo*, Montenegro and Serbia
Examples of EIB-supported projects that are already making a difference for the people in the Southern Neighbourhood and Western Balkans:
Combining EIB expertise, venture capital and EU grants, Silicon Badia provides expertise and capital to empower young and female entrepreneurs in the Southern and Eastern Mediterranean region. Amina Al Ramadna is one of them. "When you go to a normal bank they ask for approval from your husband. Here, they looked at the business as a whole," she explains.
---
Syrian refugee children in Lebanon study a Cloud-based version of the Lebanese curriculum on $60-tablets. An online education company financed by the EIB is making it happen. Investments like this help Syrian children, whose lives have been disrupted by war, to catch up with some of the studies they may have missed—and also support innovation and job-creating new companies.
---
---
---
For 20 years, the Microfund for Women has provided financing to women across Jordan and helped boost their confidence to engage in business. The first EIB microfinance operation in Jordan, underpinned by EU funding, is helping low-income entrepreneurs with small loans and technical assistance.
---
The Wadi Al Arab Water System II project aims to address water scarcity in Jordan, the fourth most water-scarce country in the world, further exacerbated by the significant influx of Syrian refugees in the country. An estimated 1.7 million people will benefit from safe drinking water as a result of this project.
---
---
---
A EUR 57 million loan by the EU bank is helping build new water supply systems, sewerage networks and wastewater treatment plants in Montenegro.
The project will contribute to raising the country's water and sewerage infrastructure standards closer to the EU level, reducing public health risks and enhancing the region's attractiveness for tourism.
---
An EIB credit line to ProCredit Bank worth EUR 10 million is helping support very small, small and medium sized enterprises in Kosovo*. The agreement aims at building a sustainable private sector in the country.
---
---
---
A EUR 200 million EIB loan is helping modernise four major clinical centres in Belgrade, Novi Sad, Nis and Kragujevac. The project includes the design, construction, equipping and implementation of new buildings as well as the rehabilitation of existing facilities. Once completed, the upgraded clinical centres will provide high quality healthcare services to the local population. In 2003, the EIB also supported emergency modernisations in other 20 regional hospitals across the country.
---
---
"When people can look forward to a dignified and peaceful life in their own countries and are protected from conflicts and natural disasters, they have every incentive to build their future where they really feel at home."
Werner Hoyer, EIB President.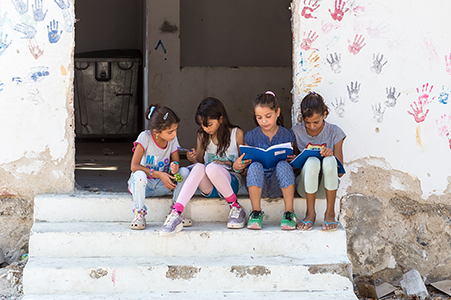 At a special conference at the European Parliament in Brussels on 21 June 2017, EIB Vice-President Dario Scannapieco laid out the actions that the EU bank is taking to help manage migration to Europe and to tackle its root causes in Europe's neighbourhood and beyond.
---
Speaking at the UN Summit for Refugees and Migrants in October 2016, EIB President Werner Hoyer called for new partnerships to tackle the challenges posed by migration and forced displacement and laid out the EIB's Economic Resilience Initiative.
---
---
---
* This designation is without prejudice to positions on status, and is in line with UNSCR 1244 and the ICJ Opinion on the Kosovo declaration of independence. Hereafter referred to as Kosovo.
** The EIB will start operating in Libya once it has signed a Framework Agreement with the country – currently under preparation. Following EU sanctions in November 2011, the EIB suspended all loan disbursements and technical advisory contracts for projects in Syria.
*** This designation shall not be construed as recognition of a State of Palestine and is without prejudice to the individual positions of the Member States on this issue.

---
---