Publications
---
Flexible regional development to put every citizen at the centre of Europe.
---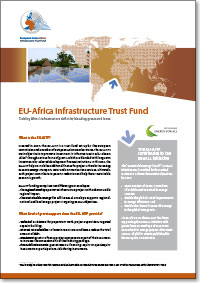 Tackling Africa's infrastructure deficit by blending grants and loans.
---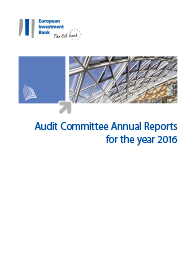 The Annual Reports were prepared by the Audit Committee of the Bank, an independent body of individuals appointed by, and reporting to, the Board of Governors.
---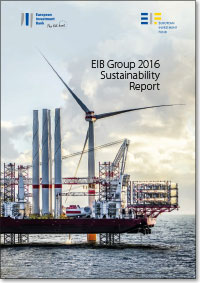 This report is a testament to the achievements of the best corporate responsibility standards followed by the EIB Group.
---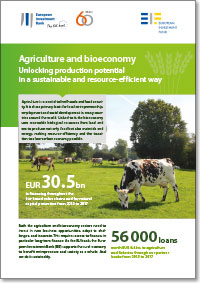 The EIB invested EUR 29bn in financing throughout the bio-based value chains and for natural capital protection from 2012 to 2016.
---
On 12 June 2017, the European Investment Bank filed Amendment No. 2 to the 18-K report 2016 with the U.S. Securities and Exchange Commission (SEC).
---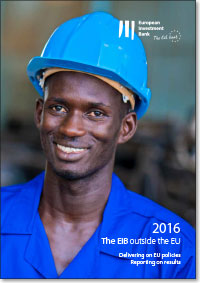 This annual report presents the results of EIB activities, delivering on EU policies outside Europe.
---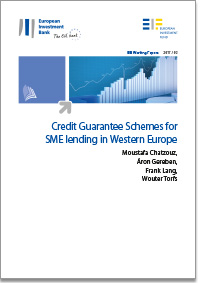 This report discusses the activity of credit guarantee schemes in Western Europe and presents an analysis based on a novel survey, conducted by the European Investment Bank Group.
---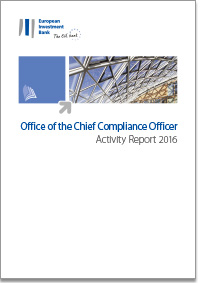 This report provides information on OCCO's activities in the year 2016.
---
The EIB Group has been contributing to European policy on growth and development through lending in support of the social sector.
---

---