Press corner
Welcome to the EIB's press corner. On this page you will find our latest press releases and other relevant information for the media.
---
Investment by small and medium sized companies across Uganda will benefit from significant new funding being provided by Europe's long term lending institution. The European Investment Bank will provide a total of EUR 28 million, equivalent to Ushs 96 billion, to Crane Bank for onward lending to local firms in both Ugandan shillings and foreign currency. This new loan represents the third European Investment Bank lending programme to be managed in Uganda by Crane Bank.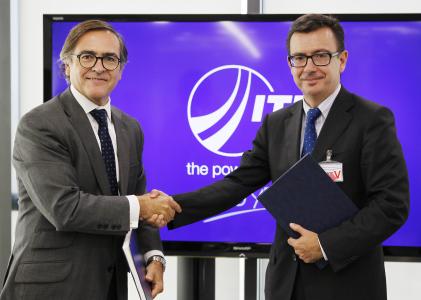 The European Investment Bank (EIB) has granted ITP (Industria de Turbo Propulsores) a EUR 119 million loan for financing its research, development and innovation (RDI) activities. EIB Vice-President Román Escolano and ITP's CEO Ignacio Mataix signed the loan agreement in Madrid.
The European Investment Bank has granted Endesa S.A. a EUR 600 million loan for upgrading and expanding its distribution network in Spain. The loan agreement for the first EUR 300 million instalment was signed in Madrid today.
The European Investment Bank (EIB) has granted a EUR 250 million loan to Banco de Sabadell to facilitate access to finance for SMEs and midcaps. The EIB funds will mainly be used to fund investments in a wide range of productive sectors and will have a positive impact on economic activity and employment.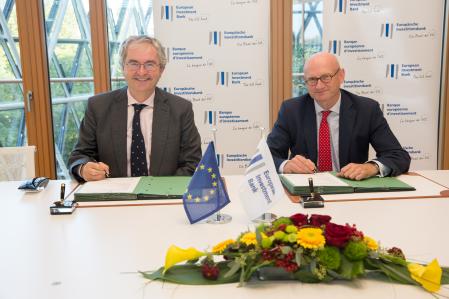 The European Investment Bank (EIB) and the Nordic Investment Bank (NIB) signed today a Memorandum of Understanding to reinforce their partnership and facilitate further cooperation in particular in the Nordic and Baltic countries.
Die Europäische Investitionsbank (EIB) hat der auf Motorräder spezialisierten KTM AG ein Darlehen über 75 Mio. Euro gewährt. Die Mittel stehen für Forschungs- und Entwicklungsprojekte (F&E) in den Bereichen Straßenverkehrssicherheit, Kraftstoffverbrauch, Leichtbauweise und Elektromobilität bereit.
The European Investment Bank (EIB) used the opportunity of signing new loans for SMEs totalling EUR 85 million on Friday, 19 September, to reiterate that the top priority for our activities in Cyprus remains providing affordable access to finance for SMEs. There were never any doubts as to where EIB funds are directed but a shared concern regarding the need to ensure full and swift utilization of funds which are just now becoming available.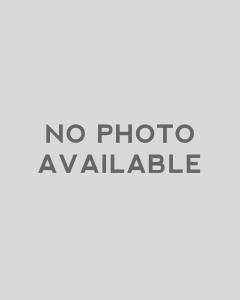 The European Investment Bank has agreed to provide EUR 23 million (15 billion CFA) to support investment in one of the largest photovoltaic power stations in sub-Saharan Africa. The EUR 70.5 million (46 billion CFA) scheme will be constructed at Zagtouli on the outskirts of Ouagadougou, the capital of Burkina Faso and operated by national electricity utility, SONABEL. The new plant is expected to act as a reference for future solar investment across the continent.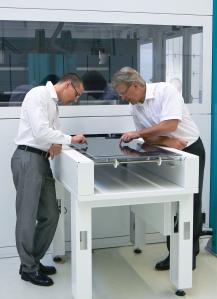 The European Investment Bank (EIB) is providing a EUR 20 million loan to high-tech engineering company Manz AG. The funds are being made available for the company's research and development (R&D) in the area of sustainable and cost-efficient power generation. The financial support is being made accessible through a new financial instrument that takes into account the specific requirements of midcap companies in the field of R&D financing. This is a joint initiative by the EIB and the European Commission.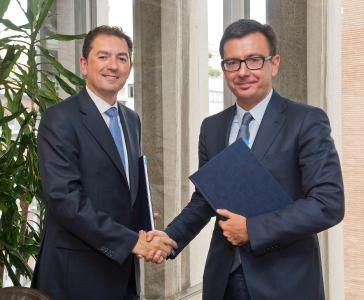 The European Investment Bank (EIB) and Banco Popular have signed a EUR 250 million loan for financing SMEs (firms with up to 250 employees) and midcaps (firms with up to 3000 employees). Under the agreement, Banco Popular will match the loan with the same amount, meaning that a total of EUR 500 million will be made available for financing small businesses.

---