Press corner
Welcome to the EIB's press corner. On this page you will find our latest press releases and other relevant information for the media.
---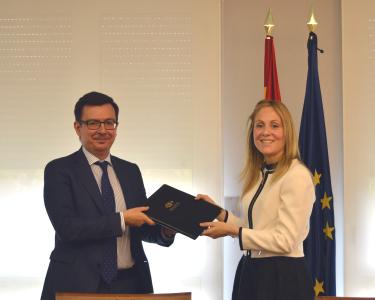 El BEI y el Instituto de Crédito Oficial (ICO) han suscrito un préstamo de 100 millones de euros destinado a financiar a los autónomos y pymes del sector agroalimentario. El ICO completará este préstamo con una contribución adicional de otros 100 millones de euros, por lo que el volumen global de financiación será de 200 millones.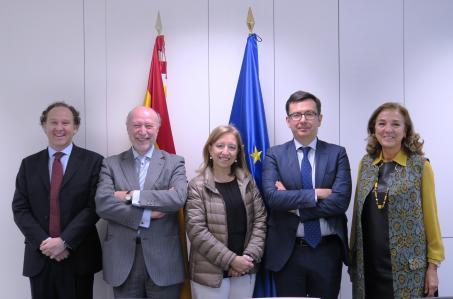 The EIB Group, formed by the EIB and EIF, is providing EUR 100 million for a private equity fund designed to support investment in midcaps mainly in the technology and industry sectors. With a first closing of EUR 400 million, the fund has also attracted a EUR 100 million participation by the Centre for Technological and Industrial Development (CDTI) as well as private investment. This is the first operation signed in Spain in 2016 under the European Fund for Strategic Investments (EFSI) and the first fund supported by EFSI aimed at capitalising tech and industrial firms.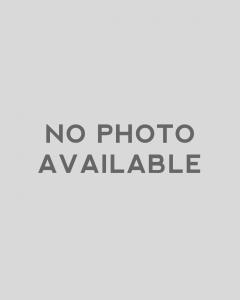 Dublin City University (DCU) today announced an ambitious €230m capital development plan, backed by the EIB, which will physically transform the multi-campus university and provide a platform to realise its ambitions in research, teaching and learning, student experience and enterprise engagement.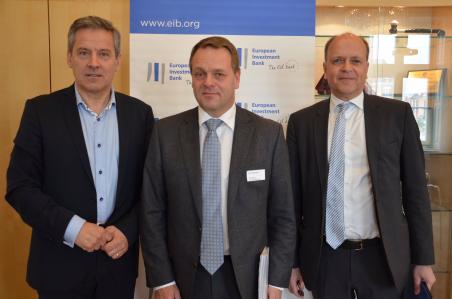 A delegation of the EIB headed by Vice-President Jan Vapaavuori visited the region of Skåne in Southern Sweden today to sign a financing deal with the Municipality of Malmö.  
On April 26, 2016, the EIB and BNP Paribas Leasing Solutions announced they signed a partnership agreement on a pan-European EUR 400 million financing, designed for enabling Small & Medium enterprises (SMEs) and midcaps to benefit from financing solutions under preferential terms.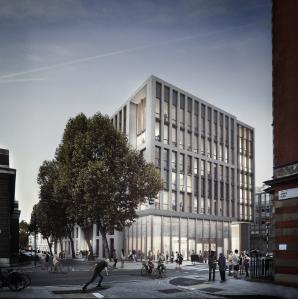 UCL (University College London) has agreed a £280 million loan with the EIB to develop its Bloomsbury and UCL East campuses, the largest sum ever lent by the bank to a university.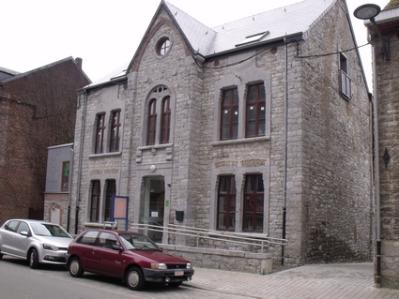 The smart and sustainable cities initiative is not the prerogative of the major metropolitan areas. The small municipality of Hastière in the province of Namur has recently provided proof of this with the complete renovation of its Tourist Office. This project was carried out thanks to the "smart cities and sustainable development" financing programme of Belfius and the European Investment Bank. The programme's priorities include energy efficiency and improving accessibility, particularly for those with reduced mobility. 
The EIB has agreed to provide GBP 56 million to build seven new secondary schools in Bradford, Harrogate, Keighley, Bradford and Huddersfield. The brand new schools, to include the latest computing, teaching and catering facilities will benefit more than 8,500 Yorkshire school children and replace outdated and redundant buildings.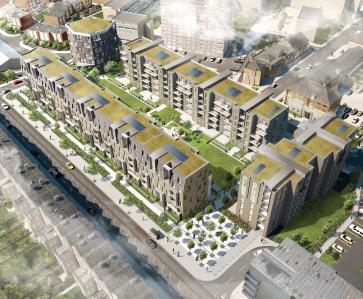 The EIB has agreed to provide GBP 1 billion for new social housing investment across the UK in partnership with the Housing Finance Corporation (THFC). The expanded Affordable Housing Finance programme will help to alleviate shortages in affordable housing and accelerate construction of new build social housing.
On 22 April in New York, a high-level signing ceremony, convened by Secretary-General Ban Ki-moon, will take place as a first step in implementing the Paris Agreement, which was adopted in Paris last December. EIB President Werner Hoyer said, "The signature marks a historic achievement of international diplomacy and politics. But the job is far from complete, today's signature must now spur us into action. Guided by its robust climate strategy, the EIB is getting down to business: mobilising finance and expertise for climate action both in Europe and in countries in the frontline of global warming."

---