Press corner
Welcome to the EIB's press corner. On this page you will find our latest press releases and other relevant information for the media.
---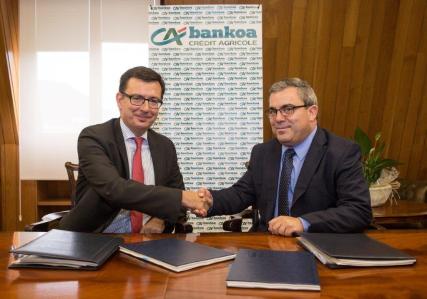 The EIB and Bankoa are providing EUR 150 million to finance the investments of SMEs (firms with up to 250 employees) and midcaps (firms with up to 3,000 employees). Under an agreement signed by the two institutions, the EIB will grant Bankoa a EUR 75 million loan, which the Basque bank will match with a EUR 75 million contribution of its own. The agreement was signed in Donostia-San Sebastián today by EIB Vice-President Román Escolano and Bankoa's CEO, Jesús Suárez. 
Later this week, from 29th to 30th June, Pim van Ballekom, Vice President of the EIB, will lead a high level delegation on his first visit to Ethiopia this year.
The EIB today activated a new EUR 400 million Trade and Export Finance guarantee facility for Greece. It will help small and medium sized Greek companies to export more, and to secure the imports they need for their growth.
The EIB is lending EUR 15 million to support the expansion of a leading private healthcare network in Romania. This agreement is backed by the guarantee of the European Fund for Strategic Investments (EFSI).   
PLN 67m loan under Juncker Plan for Sit's new production facility with the most innovative technologies available in the furniture industry
Investment in installation of meters and expansion of smart grids in Aragón, Cantabria, Castilla-La Mancha, Castilla y León, the Valencia Region, Extremadura, La Rioja, Madrid, Murcia, Galicia, Asturias, Navarre and the Basque Country.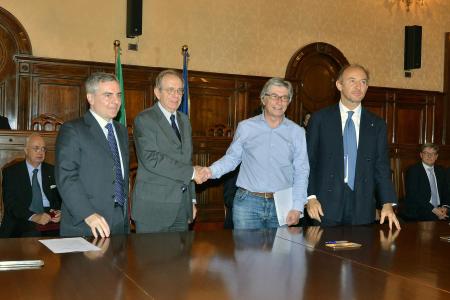 Another EUR 1bn from the EIB to the MEF for the reconstruction of public buildings. Overall, EUR 5bn of funding raised by the EIB and CDP for reconstruction.  
The Biscay-based cooperative will make RDI investments at its MTC innovation centre to develop new activities, textures and colours.
The EIB has signed a loan agreement with Fundacion Apec de Crédito Educativo (FUNDAPEC), to boost access to finance primarily for students in the Dominican Republic. The EIB credit line will support up to 8,500 microloans in the Dominican Republic, providing access to credit to disadvantaged populations and students from low income households, which should represent at least 75% of the beneficiaries.
The EIB loan will enable SENER to invest in new technologies and products in the renewable energy, space, infrastructure and transport, and marine engineering sectors.  

---