Press corner
Welcome to the EIB's press corner. On this page you will find our latest press releases and other relevant information for the media.
---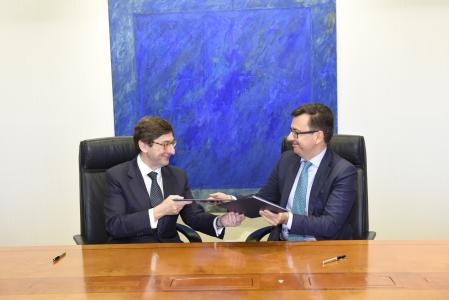 The EIB and Bankia signed this morning a EUR 500 million loan contract designed to facilitate access to credit for SMEs and midcaps. Bankia will match the loan with a further EUR 500 million, meaning that a total of EUR 1 billion will be made available for financing Spanish businesses under this agreement.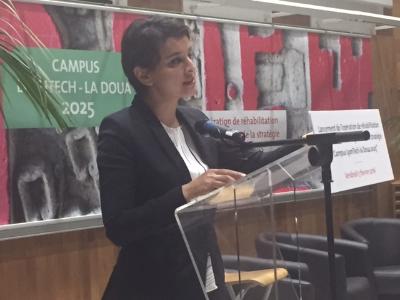 Ambroise Fayolle, Vice-Président de la BEI et Odile Renaud-Basso, Directrice générale adjointe, directrice des Fonds d'épargne de la Caisse des Dépôts, annoncent leur financement conjoint d'un montant global de 230 M€ pour financer les travaux de réhabilitation énergétique de l'opération Lyon Cité Campus, en présence de Najat Vallaud-Belkacem, Ministre de l'Éducation nationale, de l'Enseignement supérieur et de la Recherche, de Gérard Collomb, Président de la Métropole de Lyon, Jean-Paul Bret, Maire de Villeurbanne et Yannick Neuder, Vice-Président de la Région Auvergne-Rhône-Alpes et M. Bouabdallah, Président de l'université de Lyon.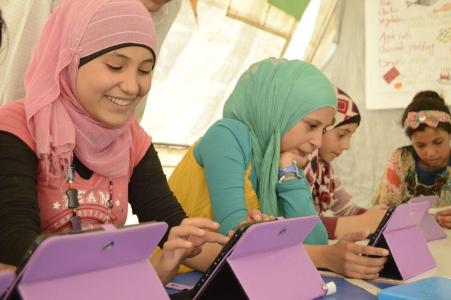 Today at the Supporting Syria & the Region London 2016 Conference, the President of the EIB Group Werner Hoyer will lay out how the EIB will support international efforts in Turkey, the Middle East and North African countries affected by the refugee crisis. Werner Hoyer will add that the activities of the EIB Group could be increased in partnership with donors and provided the right conditions to underpin loans with grants are in place. This would support the goals of the conference and international efforts to provide economic opportunities, jobs, and education in the region.   
A top-level EIB Group delegation, led by EIB Vice-President Pim van Ballekom, is in Ankara today and tomorrow for talks with Turkish Government representatives. The discussions are intended to further strengthen and broaden the scope of EIB Group financing in Turkey.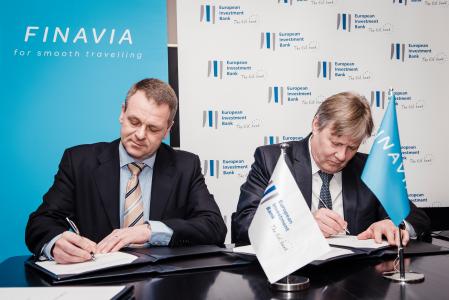 In 2015, the EIB fostered projects in Finland with loans totalling EUR 1.62bn – this is an all-time record high EIB commitment in Finland. Today, the EIB provided a EUR 230m loan to Finavia Corp., the Finnish airport operator, for the expansion of Helsinki Airport. This investment will enable the international hub to serve 20 million passengers by 2020. 
The EIB is launching its Eastern Partnership Secondment Programme for professionals from both the public and private sectors. The Programme is set up with support by the Eastern Partnership Trust Fund (EPTATF). The deadline for applications is midnight on 6th of March 2016. Full details of the roles, and how to apply, can be found at: https://erecruitment.eib.org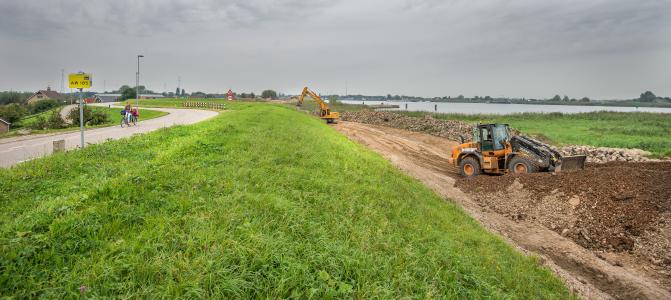 The EIB today approved EUR 8.2 billion of new loans to improve social infrastructure, strengthen competitiveness of EU companies and better protect vulnerable regions from a changing climate. The thirty-seven new projects to be supported by Europe's long-term lending institution include EUR 3 billion to improve access to finance by small businesses across Europe, the Balkans, Turkey, central Asia and Africa.
Sciences-Po is launching the second edition of a training programme to support and guide young Mediterranean women (between 25 and 35) in their professional and personal fulfillment. It will be held in Paris and Strasbourg from 9 to 20 May.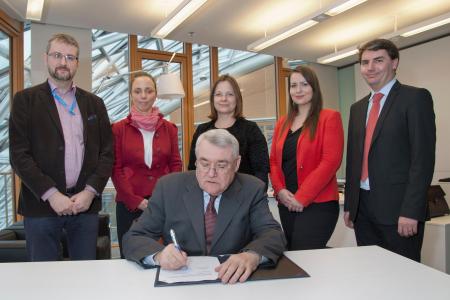 The EIB is lending EUR 51 million to the Republic of Armenia to finance rehabilitation of the M6 interstate road, the crucial transport corridor in Armenia representing the interconnection of the country with Georgia and thus the EU and being significant particularly for Armenia's exports and imports.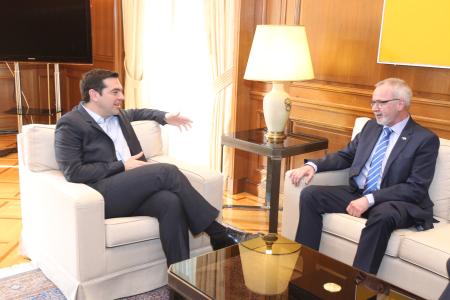 EIB President Werner Hoyer today in Athens announced the newly established Investment Team for Greece, to strengthen the EU Bank's activities and demonstrate its strong commitment to the country's economic recovery.

---