Press corner
Welcome to the EIB's press corner. On this page you will find our latest press releases and other relevant information for the media.
---
Werner Hoyer, President of the EIB and current Chairman of the grouping of International Financial Institutions engaged in the Deauville Partnership today highlighted the need to increase support for investment to finance economic and social transformation in the Middle East and North Africa.
The EIB and the International Monetary Fund (IMF) have signed a Memorandum of Understanding (MOU) that enables the two organizations to enhance their close cooperation in advancing the Sustainable Development Goals (SDGs) and in supporting capacity development and institution-building. IMF Deputy Managing Director Carla Grasso and Ambroise Fayolle, EIB Vice-President responsible for innovation, signed the agreement today in Lima, Peru on the margins of the IMF-World Bank Annual Meetings.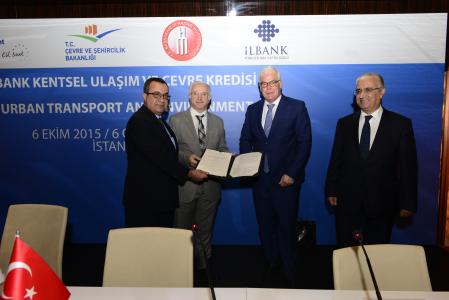 The EIB and İller Bankasi A.Ş. (İlbank) signed today an agreement of EUR 250 million for financing municipal investment schemes in the public transport, water and waste sectors throughout Turkey.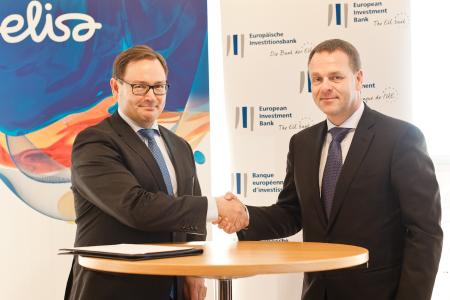 The Vice-President of the EIB, Jan Vapaavuori, has signed a EUR 150 million loan with the telecom operator Elisa for the upgrading and expansion of its mobile network in Finland and Estonia. During his official visit to Finland, Vice-President Vapaavuori also spoke alongside the Finnish Prime Minister Juha Sipilä at an event about the European Fund for Strategic Investments (EFSI). 
The EIB has provided a EUR 100 million long-term loan to Swedish property company Fabege for the development of two large office buildings with a superior environmental performance. These will be located in Solna (Arenastaden), a former industrial area that is being transformed into a modern and sustainable district. 
EIB increases Climate Awareness Bond (CAB) 2023 to EUR 1bn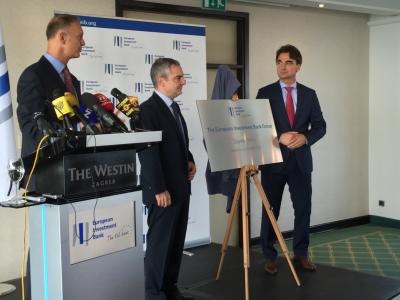 The EIB has today officially inaugurated its EIB Group Office in Croatia to strengthen relations with promoters, partner banks and enhance its outreach in the country. EIB Group Office for Croatia will be headed by Mr Anton Kovačev.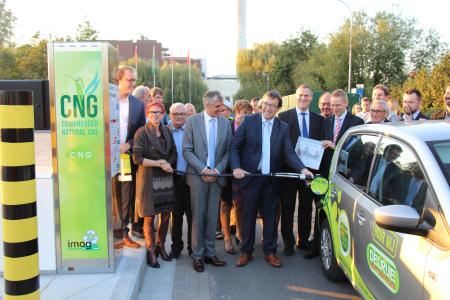 La station-service au gaz naturel comprimé de l'intercommunale IMOG a été inaugurée vendredi dernier à Harelbeke. Il s'agit du premier projet réalisé en Flandre dans le cadre du programme « Smart Cities » de la BEI et de Belfius. 
With reference to media reports about the recall by the EIB of loans extended to Volkswagen following the launch of investigations into Volkswagen's possible fraudulent use of the defeat device software in diesel engines, the EIB wishes to clarify that no such decision has been taken. The EIB is reviewing the status and contractual aspects of our loans to VW. We are in contact with VW to understand as rapidly as possible whether any of the EIB loans were used in the development or deployment of illegal software in cars. Any decision about possible measures that the EIB might take will follow, and be based on, the findings of this review.

---