Press corner
Welcome to the EIB's press corner. On this page you will find our latest press releases and other relevant information for the media.
---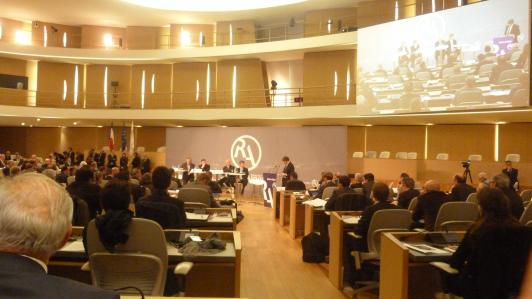 Dans la continuité des premières Assises européennes du financement des entreprises (AEFE) organisées en 2013 au Ministère français de l'Economie et des Finances, le Groupe Banque européenne d'investissement (BEI) et l'association PME* Finance ont lancé ce 22 avril 2014 la deuxième édition de ces Assises en présence de Michel SAPIN, Ministre des Finances et des Comptes publics et de Arnaud Montebourg, Ministre de l'Économie, du Redressement Productif et du Numérique. Ces Assises organisées en partenariat avec le conseil régional de Rhône-Alpes, ont réuni 500 chefs d'entreprises, banquiers, investisseurs et pouvoirs publics.
Europe's long-term lending institution, the European Investment Bank has, as part of a consortium of international banks, agreed to finance the deployment of 65 new Hitachi Super Express Trains to be used on the East Coast Main Line between London and Scotland. This new fleet will replace the Intercity 125 and 225 trains currently in use on the line.
Innovative renewable energy demonstration projects and carbon capture schemes across Europe will benefit from more than EUR 2 billion raised by sales of 300 million emission allowances. The European Investment Bank has successfully completed sales under the NER 300 programme, one of the largest funding programmes for carbon capture and storage demonstration projects and innovative renewable energy technologies and a total of EUR 548 million has been raised during the second phase of sales.
The European Investment Bank continues its strong support for small and medium sized businesses (SMEs) and mid-cap companies across the European Union.
Nearly €25 billion provided under Joint Action Plan: the EIB Group, the EBRD and the World Bank Group, including its private sector arm, the International Finance Corporation (IFC), and the Multilateral Investment Guarantee Agency (MIGA), have continued to deliver strong financial support for central and south-eastern Europe in a joint programme to stimulate economic growth.
With a EUR 100m loan the European Investment Bank (EIB) will be financing projects carried out by small and medium-sized enterprises (SMEs) in cooperation with UniCredit Leasing GmbH. The funds now being made available by the EU bank will be on-lent by UniCredit Leasing, as intermediary institution, to the companies in question. UniCredit Bank AG, as the parent company of UniCredit Leasing, has provided considerable support for this transaction.
The European Investment Bank (EIB) and Jazz Telecom SA (Jazztel) signed yesterday, 3 April, in Madrid a EUR 150 million loan agreement for financing the company's fibre-to-the-home network.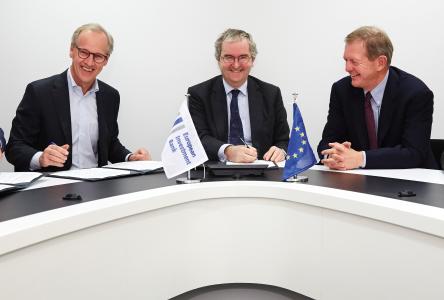 The European Investment Bank (EIB) is providing a SEK 1.8 billion (EUR 200 million) loan to Nordic telecommunications operator Hi3G for the upgrading and expansion of its mobile network in Sweden and Denmark.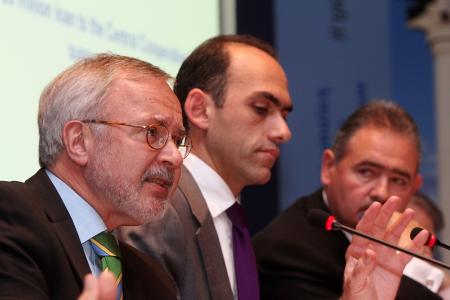 The European Investment Bank (EIB) is renewing its cooperation with Cooperative Central Bank (CCB) of Cyprus and has authorised a new EUR 50 million credit line for SMEs. This will be the EIB's first bank-intermediated operation in Cyprus since the outbreak of the financial crisis.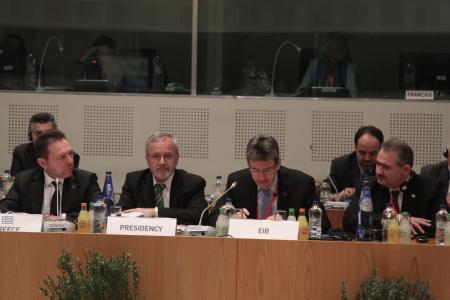 On Tuesday 1st April 2014, the Finance Ministers of the European Union and the Mediterranean partner countries gathered for the 13th ECOFIN/FEMIP* Ministerial Meeting in Athens. The meeting was hosted by the Hellenic Republic of Greece as holder of the Presidency of the European Union and co-chaired by its Minister of Finance, Yannis Stournaras, and Werner Hoyer, President of the European Investment Bank, in presence of EIB Vice-President Philippe de Fontaine Vive.

---