Press corner
Welcome to the EIB's press corner. On this page you will find our latest press releases and other relevant information for the media.
---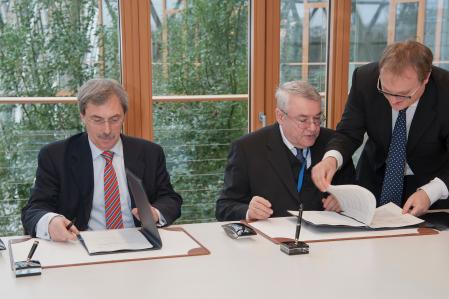 The European Investment Bank (EIB) is granting two loans to the Slovene Export and Development Bank (SID banka):EUR 300 million to support smaller projects promoted usually by SMEs and mid-cap companiesEUR 50 million to co-finance investments in the sectors of energy efficiency and renewable energy implemented by public and private companies and natural persons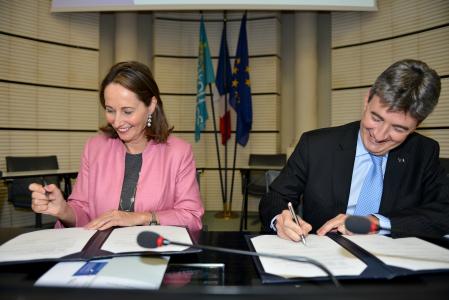 Offrir aux jeunes de Poitou-Charentes des conditions optimales de formation et d'apprentissage afin de leur donner les meilleures chances de réussite, tel est l'objectif du contrat de financement d'un montant de 185 millions d'euros signé ce mercredi 4 décembre entre Ségolène Royal, Présidente de la Région Poitou-Charentes, et Philippe de Fontaine Vive, Vice-Président de la Banque Européenne d'Investissement (BEI).
Alba Leasing – a major financial leasing company – and the European Investment Bank (EIB) have signed a €95 million loan guaranteed by SACE for supporting new leasing schemes targeting SMEs.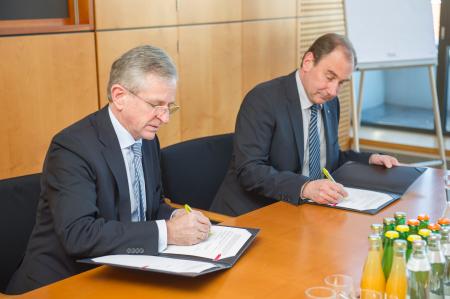 Small and medium-sized enterprises (SMEs) in Austria are to receive further funding from the European Investment Bank (EIB) to finance their projects. The EIB is to lend EUR 100m to Raiffeisen-Landesbank Steiermark AG (RLB Steiermark), which will onlend the funds to its customers. A loan contract to that effect was signed by both sides today in Graz.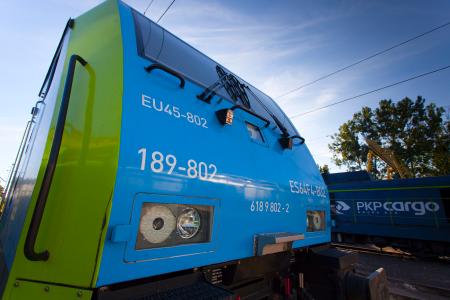 The European Investment Bank (EIB) is lending PLN 200 million (EUR 47 million) to PKP Cargo S.A. for the upgrading of the rail fleet in Poland. The Bank has now supported rail investments in Poland for 23 years, promoting the improvement of both infrastructure and rolling stock.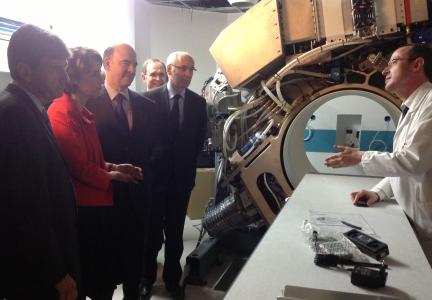 Pierre Moscovici, Minster of the Economy and Finance, Marisol Touraine, Minister of Social Affairs and Health, and Thierry Repentin, Minister for European Affairs, signed today with the Vice-President of the European Investment Bank (EIB), Philippe de Fontaine Vive, a  memorandum of understanding on France's "Hospitals of the Future" programme.
Graz University Hospital is undertaking an extensive enlargement and refurbishment programme running until 2022 in a bid to improve its future performance as Austria's second biggest university hospital. The European Investment Bank (EIB) is providing a loan of €220 million for this multi-annual investment programme. The two parties signed the loan agreement on 2 December 2013 in Graz.
The EIB is renewing its support for climate action in Turkey with a EUR 150 million loan for forest rehabilitation, afforestation and erosion control activities to take place in the period 2014-2015.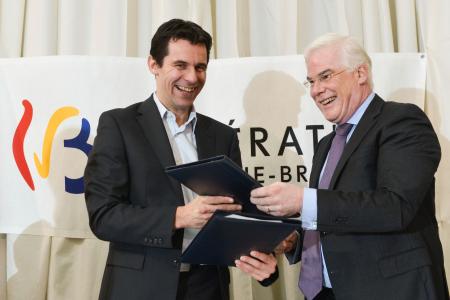 Brussels, 2 December 2013. The European Investment Bank (EIB), the banks Belfius and CBC and the Ministry for School Buildings in the Wallonia-Brussels Federation have concluded an unprecedented financing agreement for the construction of new schools and the extension and modernisation of existing infrastructure. The EIB is advancing EUR 300m to the banks on preferential terms exclusively for this project. The partner banks are also contributing to the financing which will enable schools to borrow a total of EUR 600m. The savings generated by passing on the financial advantage of the EIB loan to the Wallonia-Brussels Federation can be directly reinvested in the construction of additional classroom capacity and the renovation of other facilities.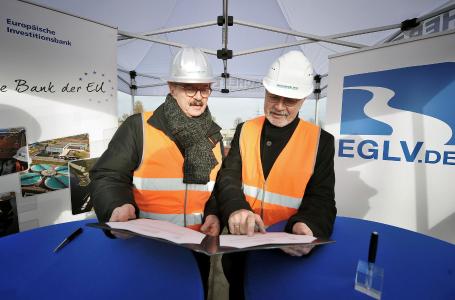 One of Germany's largest environmental projects is continuing to receive support from the EIB. The EU's promotional bank is providing an additional EUR 450m loan to Emschergenossenschaft for the comprehensive restructuring of the Emscher river system. Dr Werner Hoyer, President of the EIB, and Dr Jochen Stemplewski, Chairman of Emschergenossenschaft's management board, signed the contract today in Bottrop.

---