Press corner
Welcome to the EIB's press corner. On this page you will find our latest press releases and other relevant information for the media.
---
Strong demand for EIB's new EUR 3bn 5-year EARN benchmark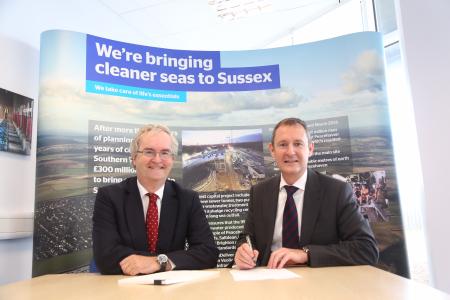 The EIB has agreed to provide GBP 100 million to improve water supply and waste water treatment in the Southern Water region.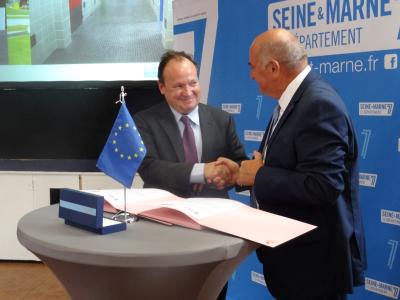 Offrir aux jeunes de Seine et Marne des conditions optimales d'éducation et de formation afin de leur donner les meilleures chances de réussite, tel est l'objectif du contrat de financement d'un montant de 100 millions d'euros signé ce mardi 1er septembre 2015 par Jean-Jacques Barbaux, Président du Département de Seine-et-Marne et Ambroise Fayolle, Vice-Président de la BEI. La cérémonie de signature a eu lieu au collège Lucien Cézard à Fontainebleau, après une visite des locaux. C'est la première fois que la BEI signe un accord de financement avec le Département de Seine et Marne.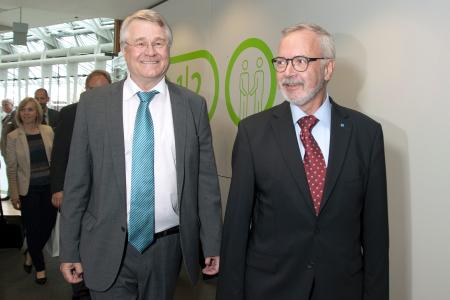 President of the Committee of Regions (CoR) - Markku Markkula - met with EIB President Werner Hoyer in Luxembourg today to discuss joint efforts to enhance private investment and recovery across Europe.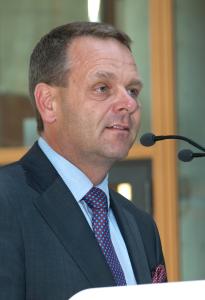 Jan Vapaavuori has been appointed Vice-President and Member of the Management Committee of the EIB. He takes up his duties today, succeeding Wilhelm Molterer, who had tendered his resignation.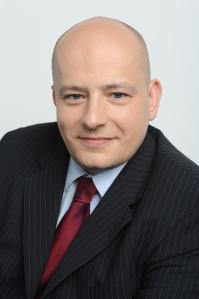 The EIB has appointed Mikołaj Dowgielewicz (43) as the bank's Brussels Representative with a rank of Director General, to strengthen engagement with institutional and political partners. Mikołaj Dowgielewicz´s previous experience covering foreign affairs, European policy making and multilateral development will make a significant contribution to reinforcing the effective engagement of the European Investment Bank, as Europe's long-term lending institution.
As part of exceptional measures in support of the Greek economic recovery, the EIB signed today a EUR 1 billion loan to Greece for the co-financing of projects which also receive funding from EU structural funds over the 2014-2020 period.
Werner Hoyer, President of the EIB, announced at the Western Balkans Summit in Vienna a number of projects which the EU Bank is ready to finance in the near future, including the "Rail Route 10" within Kosovo*. Further operations envisaged by the EU Bank include the Trans-Adriatic Pipeline (TAP-project), where EIB launched the initial appraisal. The TAP-project will help diversify gas supply to the European Union and provide an opportunity to develop the use of gas as source of energy in the Western Balkans.
EIB adds third benchmark to its EUR Green Bond curve
Banks in Central, Eastern and Southeastern Europe (CESEE) reduced the pace of deleveraging in the first quarter of 2015 compared with the previous quarter, and the related capital outflows moderated. Credit growth continued to diverge across the CESEE region, according to the latest report from the Vienna Initiative Steering Committee.

---