Press corner
Welcome to the EIB's press corner. On this page you will find our latest press releases and other relevant information for the media.
---
The European Investment Bank (EIB) is teaming up with three of its major banking partners in Turkey to step up its support for SMEs and midcaps in the country.  The partner banks – Eximbank, Halkbank and Vakifbank, each of which has received EIB Board approval for a EUR 200 million loan to assist small and medium-scale entrepreneurship in Turkey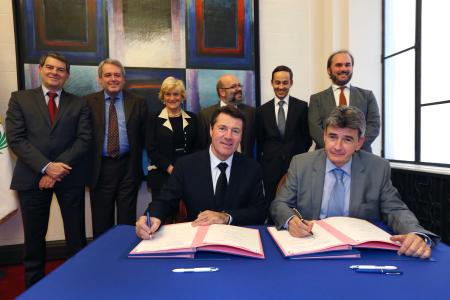 La Banque européenne d'investissement (BEI) et la Métropole Nice Côte d'Azur ont signé ce vendredi  21 novembre 2014, un contrat de financement de 250 Millions d'euros en faveur du projet de nouvelle ligne de tramway de la Métropole Nice Côte d'Azur, permettant d'offrir aux habitants un moyen de transport plus performant, accessible et confortable, sur l'axe majeur ouest-est de Nice. Le besoin de financement du projet, d'un montant total de 500 millions d'euros, sera financé à parts égales par la BEI et la Caisse des Dépôts.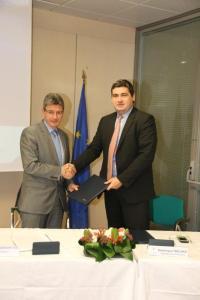 A €100 million loan agreement to finance the expansion and modernisation of Nice Côte d'Azur Airport was signed on Friday 21 November by Dominique Thillaud, CEO of Aéroports de la Côte d'Azur, and Philippe de Fontaine Vive, Vice-President of the European Investment Bank (EIB).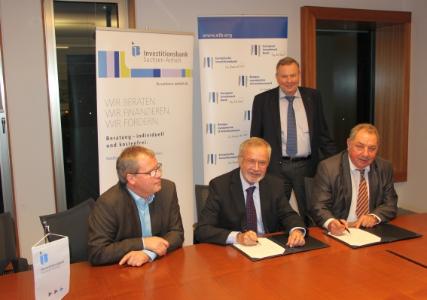 The European Investment Bank (EIB) is pressing ahead with its commitment to small and medium-sized enterprises (SMEs) in the East German Federal States too. Together with Investitionsbank Sachsen-Anhalt (IB) the EU bank is supporting SME projects with a €50 million loan. EIB President Werner Hoyer und IB's CEO Manfred Maas signed the loan agreement in Magdeburg today in the presence of Sachsen-Anhalt's Finance Minister Jens Bullerjahn.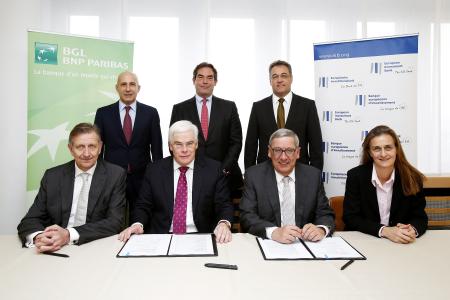 The EIB and BGL BNP Paribas signed a new partnership agreement involving a EUR 50 million EIB loan targeting SMEs and Midcaps in Luxembourg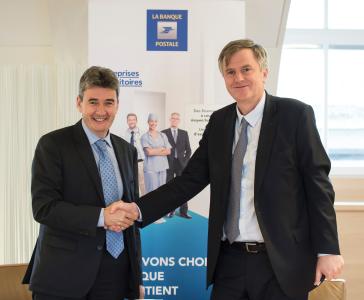 Banque Postale and the European Investment Bank (EIB) announced on 20 November 2014 that they are committing €300 million to support three major national programmes launched by the French Government: the Hospitals of the Future plan, the Very High Speed Broadband programme and the Schools and Youth Employment programme. A first €100 million credit line was signed on Thursday 20 November 2014 by Banque Postale's CEO Rémy Weber and EIB Vice-President Philippe de Fontaine Vive in support of the Hospitals of the Future plan.
Investment in social infrastructure, transport and renewable energy across the Netherlands is expected to benefit following an agreement between BNG Bank and the European Investment Bank. Both institutions have a strong track record of supporting long-term investment in the Netherlands and can share experience of working with both Dutch public bodies and financing similar schemes across Europe.  A memorandum of understanding was signed between the two institutions, represented by Pim van Ballekom, European Investment Bank Vice President and Pauline Bieringa, Managing Director of Public Finance at BNG Bank.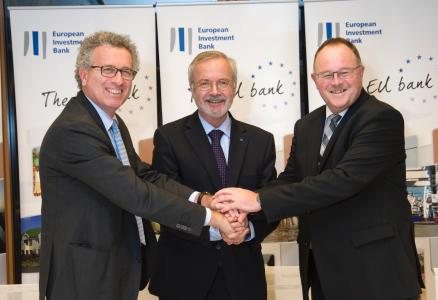 The EIB and the government of Luxembourg signed a new Memorandum of Understanding to continue supporting together microfinance activities in ACP countries, including those hit by the Ebola crisis. The agreement was signed on the margins of the 5th European Microfinance Award ceremony hosted by the EIB and dedicated to microfinance and environmental sustainability.
The European Investment Bank has agreed to provide a EUR 200 million loan for upgrading of the A9 motorway south-east of Amsterdam. The 8km Gaasperdammerweg stretch of the A9 motorway between Holendrecht and the river Gaasp near Diemen will be widened and part of the route covered to create a tunnel that will be covered by a new park in Amsterdam-Zuidoost.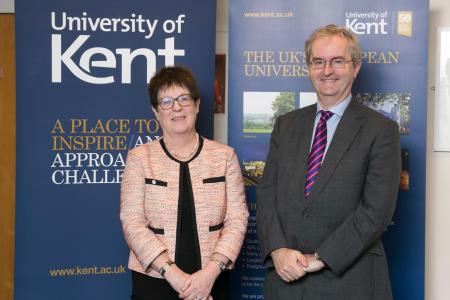 Teaching and research facilities at the University of Kent are to benefit from a £75m capital injection from the European Investment Bank (EIB). The loan funding, repayable over a period of up to 25 years, will support the University's £211m five-year estates capital investment plan.

---