Press corner
Welcome to the EIB's press corner. On this page you will find our latest press releases and other relevant information for the media.
---
The European Investment Bank takes note with regret of the vote of the British people to leave the European Union. This is an unprecedented situation for the EIB.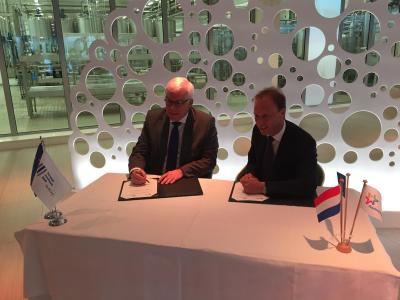 The EIB has signed a EUR 150 million loan with FrieslandCampina for R&D activities in Europe, its first ever loan to a company in the Dutch agricultural sector.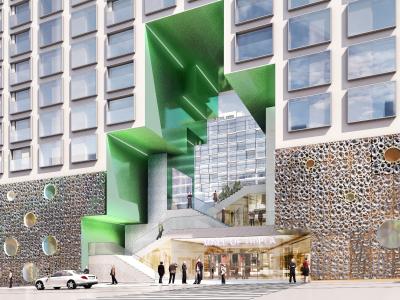 The EIB has signed a loan agreement with YIT of Finland, in support of energy efficiency in an urban development project in Helsinki. The loan is guaranteed under the European Fund for Strategic Investments (EFSI).
The EIB has signed a EUR 426 million financing agreement with Zero Bypass Limited (a consortium comprised of Macquarie Capital, Cintra Infraestructuras Internacional SL and PORR AG), which is responsible for the design, construction, operation and financing of approximately 27 km of the D4 motorway around Bratislava. 
The EIB has agreed to provide GBP 12 million for investment by Newton Aycliffe based Gestamp Tallent Automotive. This will support new investment to strengthen innovation and development of specialised chassis and suspension products at the world class component manufacturer.
Student learning and research facilities at Swansea University will be transformed under a new investment programme backed by the EIB. Europe's long-term lending institution has agreed to provide GBP 60 million to enhance both Swansea University's historic Singleton Park Campus and to expand research facilities at the new Bay Campus.   
The EIB today agreed a £100 million investment in loans to UK small businesses originated through Funding Circle, the world's leading marketplace for business loans. This investment, alongside £25 million from the Funding Circle SME Income Fund, will enable over £200 million of new loans over 7 years, and provides a further injection of much-needed funding into the UK small business sector.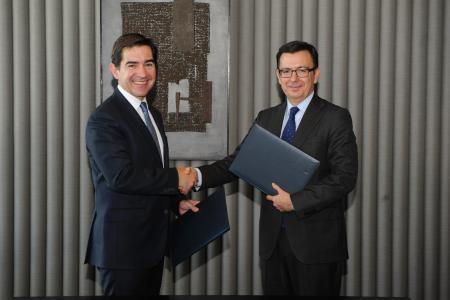 The EIB and BBVA signed four loans today worth a total of EUR 600m. The funds will be used to offer financing to small and medium-sized enterprises (SMEs) in Spain, providing liquidity and facilitating their investments.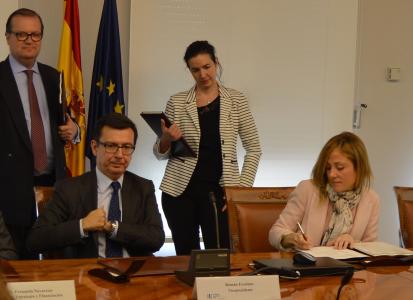 The European Investment Bank (EIB) and Instituto de Crédito Oficial (ICO) have signed a EUR 250m loan for financing the exports of Spanish small and medium-sized enterprises (SMEs). ICO will match the EIB loan with a further EUR 250m, meaning that a total of EUR 500 million will be made available to export-oriented Spanish companies. The agreement was signed in Madrid today by EIB Vice-President Román Escolano and ICO's President Emma Navarro.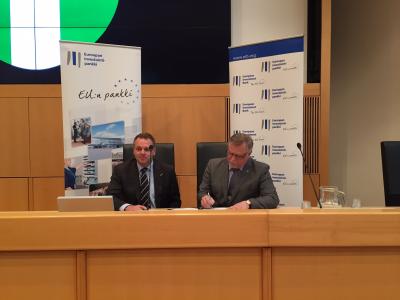 The EIB has signed two new loan agreements with counterparts in northern Finland today, supporting upcoming investment programmes in the cities of Oulu and Rovaniemi. 

---