Press corner
Welcome to the EIB's press corner. On this page you will find our latest press releases and other relevant information for the media.
---
CAB 2019 increased to benchmark statusOver EUR 19bn lent by EIB for climate action in 2014
The European Investment Bank (EIB) has filed Amendment No. 5 to the 18-K report 2013 with the U.S. Securities and Exchange Commission (SEC).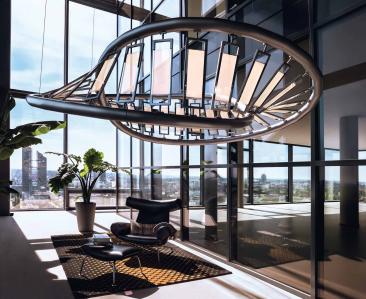 Die Europäische Investitionsbank (EIB) beteiligt sich an der Finanzierung von Forschung und Entwicklung (F&E) im Bereich optische Halbleiter. Dafür gewährt sie der OSRAM GmbH ein Darlehen über 200 Mio. Euro. Das Unternehmen entwickelt neue, energiesparende Komponenten, die herkömmliche Leuchtmittel ersetzen sollen. Der Darlehensvertrag wurde jetzt in München unterzeichnet.
Following press reports about the EIB Group's position on Greece, EIB President Werner Hoyer issued the following statement: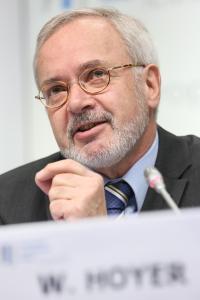 The European Investment Bank (EIB) is delivering well ahead of schedule on commitments made to the EU Member States to mobilise EUR 180 billion of additional investment following a capital increase in 2013. "We will reach our goal of EUR 180 billion of additional investment across Europe during March 2015, around nine months earlier than anticipated", said Werner Hoyer, President of the EIB, at a press conference in Brussels. In 2012 the EU Member States agreed to increase the EIB's paid-in capital by EUR 10 billion, with the understanding that this would allow the EIB to increase its lending activity by 40 percent between 2012 and 2013 and maintain that level until 2015.
A new initiative jointly backed by the Housing Finance Agency and the European Investment Bank is expected to support investment in 2,000 social housing units to be developed across Ireland over the next three years.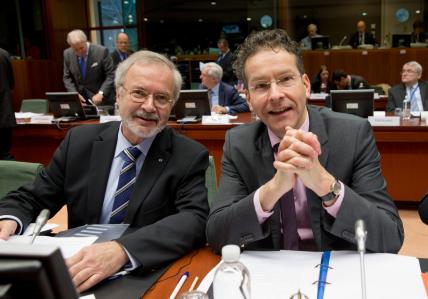 Europe's Finance Ministers have welcomed the proposal for the EIB to manage the European Fund for Strategic Investments (EFSI) which will support EUR 315 billion of new investment across Europe over the next three years. The extraordinary meeting of the EIB's Board of Governors recognised the significant role of the EIB Group in supporting crucial investment during the crisis.
Maynooth University has announced a €150 million investment to develop academic, research and residence facilities as part of its Campus Master Plan. The investment is backed by new support from the European Investment Bank (EIB), which will provide €76 million for the scheme, alongside financing from University resources.
The European Investment Bank has signed a EUR 8 m loan with PR Industrial S.r.l. ("Pramac") in order to support the Italian company in its investments in Research, Development and Innovation in the field of hand-operated forklifts and gensets. Investments include also, partly, enhancing the testing facilities and the introduction of advanced manufacturing equipment in order to strengthen product reliability, carry out extensive testing and improving manufacturing efficiency.
Two new financial instruments that aim to encourage greater private sector involvement in schemes that contribute to the twin climate priorities of reducing energy use and conserving natural capital, especially biodiversity, in Europe will be later launched today.  The EIB and European Commission have joined forces to back investment through these two initiatives that support Europe's contribution to achieving global energy, climate and environmental goals.

---