Press corner
Welcome to the EIB's press corner. On this page you will find our latest press releases and other relevant information for the media.
---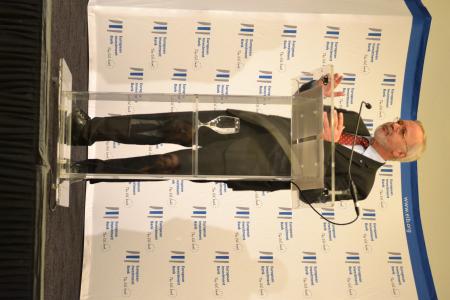 The EIB opened its first permanent presence in North America earlier today. The new EIB representation in Washington, D.C., will strengthen cooperation between the European Investment Bank and Washington-based international financial institutions and stakeholders.
The EIB has granted a EUR 300 million loan to Novo Banco to facilitate the financing of projects undertaken principally by SMEs (firms with up to 250 employees) and midcaps (firms with up to 3000 employees). The loan agreement was signed in Lisbon today.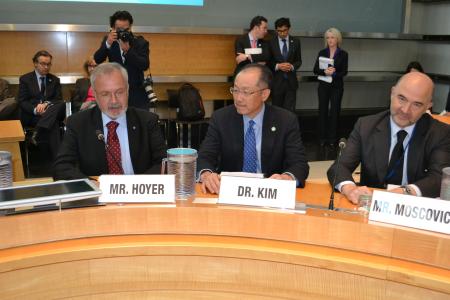 World Bank Group President Jim Yong Kim and European Investment Bank President Werner Hoyer today confirmed the commitment of their respective institutions to support climate related investment. They further highlighted the crucial need to scale up engagement through enabling greater private sector involvement in climate finance.
Con due distinti accordi, firmati oggi a Roma, per complessivi 600 milioni di euro, la BEI e il gruppo Banco Popolare hanno rafforzato la collaborazione finalizzata al sostegno dell'economia italiana. Sono 400 i milioni a favore dei progetti avanzati dalle Pmi (fino a 250 dipendenti) e 200 quelli destinati alle imprese Mid-cap (tra 250 e 3.000 dipendenti). Grazie a questi nuovi accordi, negli ultimi tre anni la finanza della BEI veicolata in Italia attraverso il Banco Popolare è stata di 1,8 miliardi di euro.
The EIB is making a EUR 50 million loan available to Crédito Agrícola to finance eligible projects promoted by SMEs and midcaps, with particular focus on the primary sector of the Portuguese economy. The finance contract was signed by EIB Vice-President Román Escolano and by Crédito Agrícola President Licínio Pina and a Member of the Board Renato Feitor, today in Lisbon.
On 15 April, the European Investment Bank ('EIB') priced a new 5-year USD Global benchmark issue. This is EIB's fourth US Dollar Global of the year and its second in the 5-year tenor. The transaction was priced at mid-swaps flat, in line with initial guidance. The issue pays a semi-annual coupon of 1.375% and has an issue price of 99.428% to give a spread of 17.8 basis points over the 1.375% UST due 31 March 2020.
At a press conference in Bratislava today, the EIB presented its 2014 results, with a focus on activities in the Slovak Republic and prospects for future operations in the country.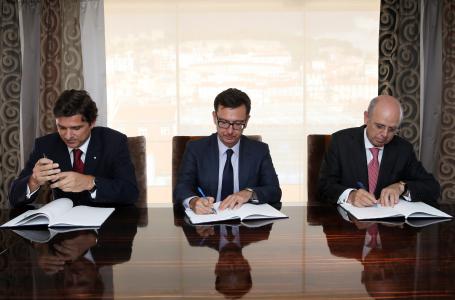 Under the agreement signed between the EIB and the Inter-American Development Bank (IDB) in Cologne on 27 October 2014, the EIB has provided today a total of EUR 30 million to Banco BPI (BPI), Millennium bcp (Millennium) and Montepio Geral (Montepio) for financing the internationalization of small and medium-sized enterprises.
The EIB has granted a EUR 200 million loan to Caixa Económica Montepio Geral (Montepio) to finance small and medium-sized projects mainly undertaken by SMEs and midcaps. The loan agreement was signed in Lisbon today.
The EIB confirms its full commitment to supporting public and private sector investment in Greece. This includes, contrary to recent media reports, financing investment by small and medium-sized companies through local intermediaries. At present EIB loan disbursements in Greece continue and are not influenced by any factors, other than administrative and contractual circumstances specific to each deal, and the systems and mechanisms which underpin them.

---