EIB and COP
For the last two weeks global leaders have been working together to agree on strategies to tackle climate change, combining development and environmental goals with a fair approach that takes into account the world's poorest and most vulnerable communities. The question on everyone's lips is how we will pay for it.
As the world's largest provider of climate finance, we have an important role to play, in Paris and beyond.
Below you will find the story of our involvement. Through videos, news stories and project insights this page explains our contribution at COP21. You can also follow us on: Storify: the EIB at COP21, Twitter, Facebook and Medium.
You might also want to check out our new Climate Strategy agreed in September 2015.
COP 21: The work does not stop in Paris
The global deal on climate change, sealed this weekend in Paris, has been welcomed by the EIB. Vice-President Jonathan Taylor said, "The EIB, as the world's biggest provider of climate finance, stands ready to help to turn these commitments into a reality: by offering its significant expertise, mobilising the necessary finance and getting the private sector on board."
Get more on YouTube: https://youtu.be/CbTcyvx578s
---
---
Video coverage of our participation at COP 21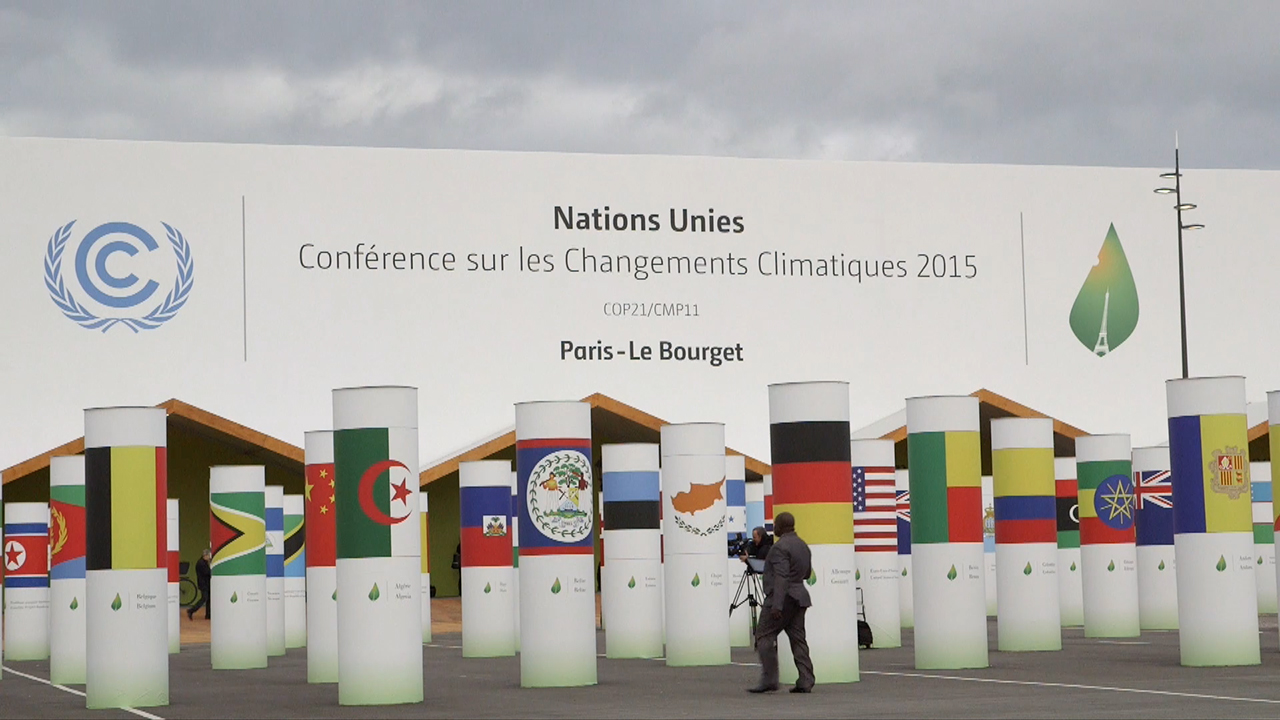 ---
---
---
Other news from Paris
Putting Climate into everything we do
The EIB has joined an unprecedented coalition of private and public banks to strengthen climate action. On the sidelines of the COP21 climate talks in Paris the European Investment Bank and 25 other leading financial institutions from around the world have adopted a set of principles that should improve the effectiveness of climate action and promote greater transparency as well. The 5 Mainstreaming Principles outline how financial institutions can commit to climate strategies, manage climate risks, promote climate goals, improve climate performance and account for climate action.
Watch the video of the launch of the principles at COP21
Press release
Mainstreaming Principles: www.eib.org/FIclimatemainstreaming

30 November - Heads of MDBs event
Speaking from Paris, our President, Werner Hoyer, has just come out of the Head of MDBs event:
"It is only by working together that we will meet the challenge of climate change. I am optimistic that by pooling the efforts of the Development Banks to attract the private finance that is so critically needed, we can transform the ambitions of the leaders into a reality on the ground. For its part, the EIB is committing to provide 100 billion dollars by 2020 for climate action and to step up what we do in developing countries - in particular for those most vulnerable to global warming."
Read the MDBs' joint statement and see our Press Release for more information.
---
---
Using public funds to give private investors a cushion against risk, Geeref has built a unique portfolio of renewable energy investments in developing countries. It has been so successful, Geeref managers will soon be launching a second, bigger fund. "Nobody else has done anything like this in the world," says Christopher Knowles, head of the climate change and environment division at the European Investment Bank.
---
---
Money matters to climate. One of the objectives of the UN Climate Change Conference in Paris is to generate financing for projects and initiatives that can make a difference to global warming and help people adapt to the changes warming will bring. As a group, multilateral development banks have become the main providers of climate finance.
Read the full article at LSE Europe blog: http://bit.ly/1lqbFHf
---
---
Every renewable energy project has a significance beyond the electricity it generates. After all, renewables also replace the kinds of electricity production that heat up the world's climate. The Cestas Photovoltaic plant, which is inaugurated this week, produces clean energy that's equivalent to the domestic usage of at least a third of the residents of nearby Bordeaux. The activation of its 1 million solar panels also marks a big milestone in climate-friendly energy. Cestas is the first major photovoltaic project to be truly competitive with fossil fuel power stations.
---
---
The stopover in Lima for the World Bank Group and IMF Annual meetings on 9-11 October proved to be an important stepping stone for the EIB on the Road to Paris.
Find out more information on our page.
---
---
---
---

---
---