The European Investment Bank in the United Kingdom: what we do
EIB financing* in the United Kingdom came to a total of EUR 1.8 billion in 2017.
The total investment of the EIB Group (the European Investment Bank and the European Investment Fund) in the United Kingdom in 2017 was EUR 2.1 billion.
(*) signed projects
---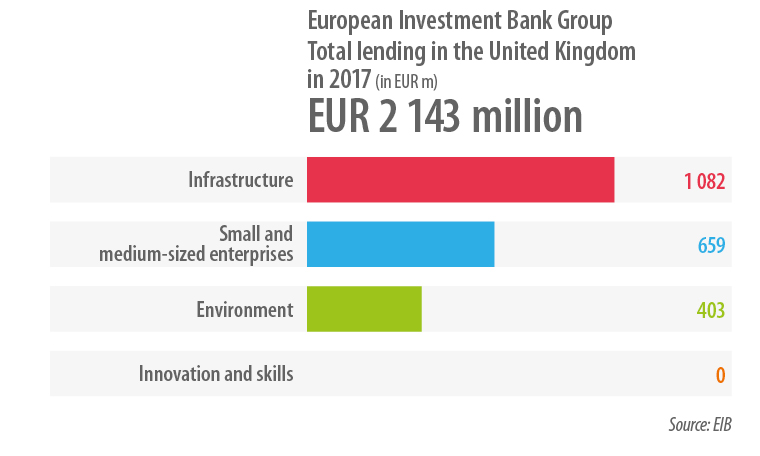 EIB project impact in the United Kingdom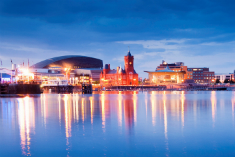 The UK remade industrial inner cities in the 1980s as vibrant urban centres—a strategy that has been taken up all over Europe
---
More than 7 million smart meters are being installed in homes across Great Britain under a new GBP 1 billion mass roll-out programme supported by the EIB. This is the largest project so far to be backed by the European Fund for Strategic Investments (EFSI). The programme will support the UK Government's plans to ensure that over 53 million smart electricity and gas meters are installed in Great Britain by 2020.
---
---
---
European Fund for Strategic Investments (EFSI) in the United Kingdom
The European Fund for Strategic Investments (EFSI) is an initiative to help overcome the current investment gap in the EU. It aims to mobilise EUR 500 billion by 2020.
Jointly launched by the EIB Group and the European Commission, it is the central pillar of the Investment Plan for Europe, aiming to boost jobs and GDP, improving the lives of people across United Kingdom.
EFSI key figures for the United Kingdom (by January 2018)
Number of transactions
32
Approved EFSI financing
EUR 2.7bn
Expected investment related to EFSI
EUR 18.9bn
Use our map for a detailed overview of EFSI projects in the United Kingdom.
EIB Investment Survey 2017 - United Kingdom
The annual EIB Group Survey on Investment and Investment Finance (EIBIS) is an EU-wide survey of some 12 300 firms that gathers information on investment activities by both SMEs and larger corporates, their financing requirements and the difficulties they face.
Click here to see the country overview of 2017 results for United Kingdom.
---
How to receive EIB support in the UK:
---
---