The European Investment Bank in Slovakia: what we do
EIB financing* in Slovakia came to a total of EUR 320 million in 2017.
The total investment of the EIB Group (the European Investment Bank and the European Investment Fund) in Slovakia in 2017 was EUR 322 million.
(*) signed projects
---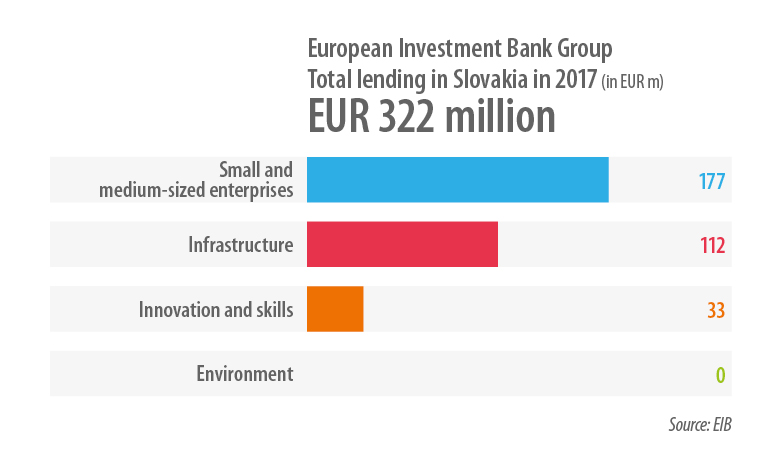 EIB project impact in Slovakia
The EIB is providing EUR 426 million to Zero Bypass Limited for the design, construction, operation and financing of approximately 27 km of the D4 motorway around Bratislava. The new road infrastructure will provide increased transport capacity to the Slovak capital and the neighbouring region, improving connectivity locally and internationally with enhanced safety and more reliable journey times.
---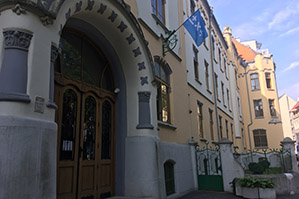 In Slovakia, education investment in cultural and architectural heritage also charts a future course for the nation's culture.
---
---
---
European Fund for Strategic Investments (EFSI) in Slovakia
The European Fund for Strategic Investments (EFSI) is an initiative to help overcome the current investment gap in the EU. It aims to mobilise EUR 500 billion by 2020.
Jointly launched by the EIB Group and the European Commission, it is the central pillar of the Investment Plan for Europe, aiming to boost jobs and GDP, improving the lives of people across Slovakia.
EFSI key figures for Slovakia (by January 2018)
Approved EFSI financing
EUR 475m
EIB Investment Survey 2017 - Slovakia
The annual EIB Group Survey on Investment and Investment Finance (EIBIS) is an EU-wide survey of some 12 300 firms that gathers information on investment activities by both SMEs and larger corporates, their financing requirements and the difficulties they face.
Click here to see the country overview of 2017 results for Slovakia.
---
How to receive EIB support in Slovakia:
---
---