Publications
---
The Handbook describes the internal environmental and social due diligence processes and practices of the Bank, to ensure that all financing activities are consistent with its environmental and social standards.
---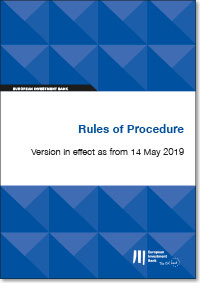 Le règlement intérieur précise les dispositions régissant les instances dirigeantes de la Banque européenne d'investissement.
---

This "Statement on Climate Action" presents the EIB's objectives and approaches in support of EU leadership on climate issues.
---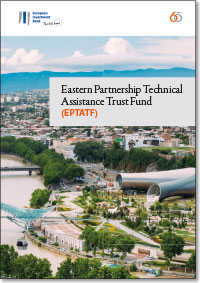 Cette brochure présente le Fonds fiduciaire d'assistance technique en faveur des pays du Partenariat oriental (FFATPO).
---

Cette brochure explique comment la BEI soutient les politiques de partenariat et de voisinage de l'UE, en accordant des prêts et en fournissant des services de conseil à l'appui de projets qui contribuent au développement économique de ces régions.
---
This flyer succinctly shows how we can be a stable and beneficial partner for FDI in Poland.
---

Cette brochure explique de manière succincte comment la BEI peut faire office de partenaire stable et performant pour les investissements étrangers directs au Portugal.
---
This leaflet provides a summary of the general EIB activity in Portugal.
---
Le présent document est destiné aux pouvoirs adjudicateurs de PPP ainsi que, d'une manière générale, aux parties prenantes publiques intervenant dans le cadre de PPP.
---
Ce rapport porte sur la validation et la finalisation de l'évaluation des opérations dans des fonds d'investissements dans les pays de la FEMIP et de la région ACP menée en 2010. Il a pour but de présenter l'évaluation du financement par la Banque de fonds d'investissement (aussi appelés fonds de capital-investissement) dans les pays de la FEMIP et les pays ACP depuis le milieu des années 1990.
---

---