Publications
---
/eib.org/img/publication/eib_climate_strategy_en.jpg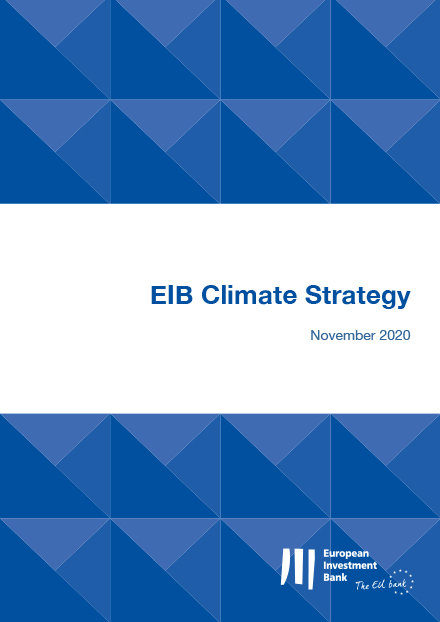 The document EIB Climate Strategy - Mobilising finance for the transition to a low-carbon and climate-resilient economy presents a forward looking statement describing the Bank's future direction and developments of its climate action.
---
/eib.org/img/publication/complaints_mechanism_annual_report_2014_en.jpg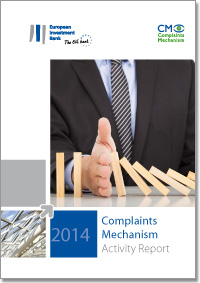 The EIB Complaints Mechanism Activity Report 2014 was prepared in accordance with the EIB-CM Principles, Terms of Reference and Rules of Procedure as approved by the EIB's Board of Directors. It includes the EIB related cases dealt with by the European Ombudsman who also releases its own Activity Report, covering all EU Institutions and bodies.
---
/eib.org/img/publication/ev_climate_action_eu_2010-2014_en.jpg
This thematic evaluation assesses the extent to which the EIB's Climate Action financing activity has contributed to promoting low-carbon growth within the EU28 over the period 2010-14.
---
/eib.org/img/publication/factsheet_france_2014_fr.jpg
Forte de son expertise et de son attractivité financière grâce à sa notation triple A, la Banque européenne d'investissement (BEI) s'est imposée comme l'acteur clé de la relance par l'investissement en Europe et en particulier en France avec près de 8,5 milliards d'EUR de financements nouveaux en 2014.
---
/eib.org/img/publication/la_bei_au_senegal_fr.jpg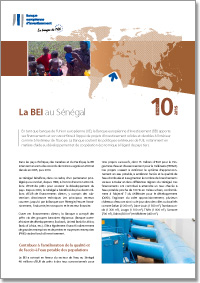 Dans les pays d'Afrique, des Caraïbes et du Pacifique, la BEI intervient en vertu des Accords de Cotonou signés en 2000 et révisés en 2005, puis 2010. Le Sénégal bénéficie, dans ce cadre, d'un partenariat privilégié qui a conduit, depuis 1966, à l'octroi d'environ 288 millions d'EUR de prêts pour soutenir le développement du pays.
---
/eib.org/img/publication/turkish_smes_en.jpg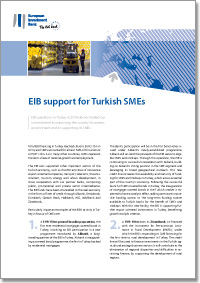 À la fin de 2014, les concours de la BEI en Turquie s'élevaient à près de 2,1 milliards d'EUR au total. Les PME ont bénéficié de quasiment 54 % de ce montant, soit 1,1 milliard d'EUR. Comme dans de nombreux autres pays, les PME sont le principal moteur de la croissance et de l'emploi à l'échelle nationale.
---
/eib.org/img/publication/factsheet_netherlands_2014_en.jpg
EIB funding in the Netherlands came to EUR 2.2 billion in 2014, an increase of nearly 70% on 2013's EUR 1.3 billion.
---
/eib.org/img/publication/eib_document_cover_en.jpg
En 2014, les contrats de financement signés par la BEI dans les Balkans occidentaux se sont élevés à 380 millions d'EUR. Les décaissements ont totalisé 520 millions d'EUR.
---
/eib.org/img/publication/eib_document_cover_en.jpg
The EIB has been active in the Western Balkans since 1977. Since 2001, it has provided finance totaling EUR 4.3 billion in favor of projects in Serbia supporting all major infrastructure sectors as well as small and medium sized enterprises, industry, services and local authorities.
---
/eib.org/img/publication/bei_info157_en.jpg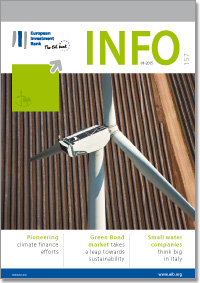 La BEI est idéalement placée pour investir dans des projets de qualité à faible intensité de carbone et capables de résister aux aléas du climat, ainsi que pour catalyser d'autres financements. Ce numéro du BEI Info montre comment la BEI a une réelle incidence sur l'environnement et sur la vie des populations.
---

---