France and its regions – projects financed by the EIB Group
Release date: 13 May 2014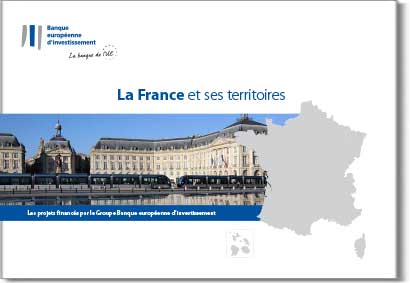 Aggregate loans granted in France by the EIB Group since its creation in 1958 amount to over EUR 101 billion. In 2013 alone, loans totalling EUR 8.3 billion aided the French economy.
This brochure presents a region by region "tour de France" and illustrates the EIB's strong involvement in an array of projects touching on multiple aspects of people's daily lives: jobs, transport, energy and water supply, housing, health and so on.
EIB support also extends to forward-looking projects in areas such as scientific research, technological innovation and environmental protection.
---
---
---

---
---