Press corner
Welcome to the EIB's press corner. On this page you will find our latest press releases and other relevant information for the media.
---
Multinational Development Banks (MDBs) play a significant role in mobilising private capital for much-needed investment worldwide. In 2016 alone, they attracted USD 164 billion of private capital as co-financing for investment projects. They themselves put USD 186 billion into these projects, so that altogether an investment of USD 350 billion was realised
Leaders of the top multilateral development banks (MDBs) have agreed to deepen their collaboration to encourage private sector investment in vital infrastructure needed to support sustainable and inclusive economic growth throughout the world.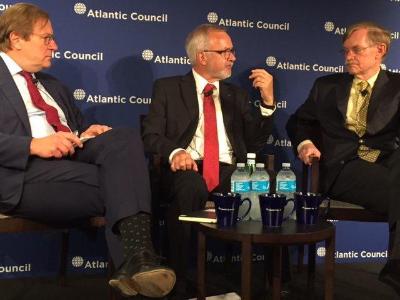 It's a theme resonating in many of the corridors and meeting rooms around this year's Spring meetings of the World Bank Group - but the conversation on multilateralism at the Atlantic Council between EIB President Werner Hoyer and former World Bank chief and former US trade envoy Robert Zoellick offered some fresh perspectives.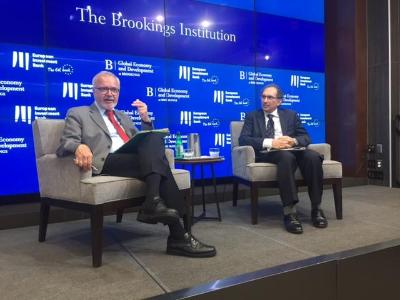 Werner Hoyer, the President of the European Investment Bank, today underlined the value of multilateralism in tackling the world's challenges and demanded a more inclusive economic policy.
The European Investment Bank and Dutch bank ABN Amro will sign an agreement today to support investments for greening the European shipping fleet. This framework is the first with a financial institution in the Netherlands and is supported by the "Connecting Europe Facility" and was made possible by the "EFSI" (European Fund for Strategic Investments), central pillar of the Juncker Commission's Investment Plan for Europe.  
The European Investment Bank (EIB) has joined the Global Infrastructure Facility (GIF) as a technical partner. The GIF is a multi-donor platform set up by the World Bank Group to bridge the global infrastructure investment gap by leveraging private sector and institutional investor capital for compl...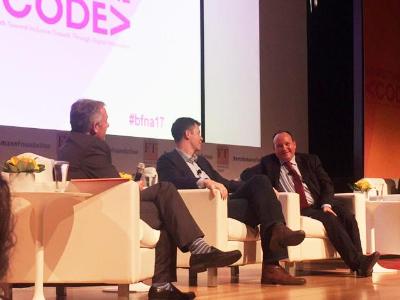 "In Europe, policy makers should push for policies that target the people and the regions that are left behind," EIB Vice-President Ambroise Fayolle said in a lively debate on digital growth and inclusion organised on 19 April 2017 by the Bertelsmann Foundation with the Financial Times.
The European Investment Bank Institute, together with PortusPark, and in partnership with the Municipality of Amarante, the Intermunicipal Community of Tâmega and Sousa, and the Instituto Empresarial do Tâmega, launched today (19 April) in Amarante the IRIS Regional Social Innovation Incubator.
The EIB Group, consisting of the European Investment Bank (EIB) and the European Investment Fund (EIF), has provided a mezzanine tranche guarantee of around EUR 90m to Commerzbank AG on a EUR 1.5bn portfolio of European corporate loans. 
Europe faces considerable challenges, EIB President Werner Hoyer warned in his speech at the Columbia University in New York on 10 April 2017.

---