Publications
---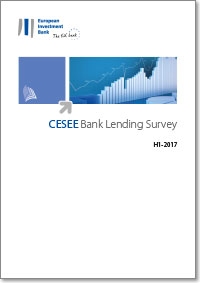 Results of the EIB CESEE Bank Lending Survey at the regional and at the single country level for H1-2017.
---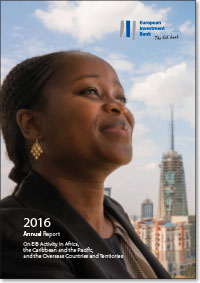 In this report on activities in the ACP regions, you can travel to heart of some of these ground-breaking projects and find out about the impact our investment is having on the ground in emerging economies.
---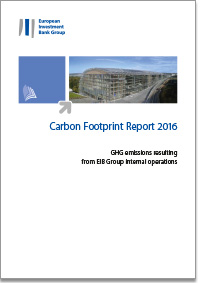 The EIB Group has been measuring, managing and reporting its GHG emissions resulting from its own internal activities since 2007.
---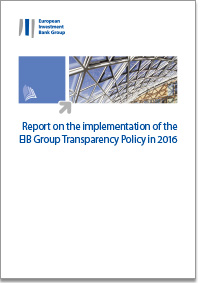 This "Report on the implementation of the EIB's Transparency Policy in 2016" provides an overview and assessment of the key elements of the Policy in 2016.
---
This report presents the Bank's 2016 activity inside the EU highlighting its expected impact on the EU economy.
---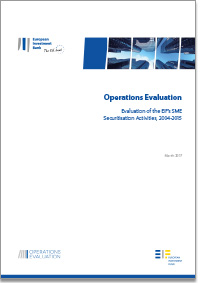 This evaluation assessed EIF's contribution to two key objectives: increase SMEs' access to finance through SMESec and stimulate SMESec's market development.
---
On 27 April 2017, the European Investment Bank filed its Form 18-K with the U.S. Securities and Exchange Commission.
---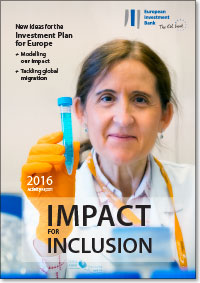 The Activity Report presents the EIB Group's activity over the past year and future prospects.
---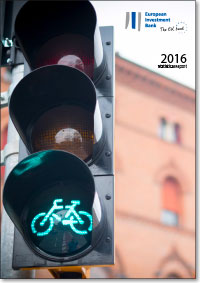 The Statistical Report presents in list form the projects financed and borrowings undertaken by the EIB in 2016, together with a list of the EIF's projects. It also includes summary tables for the year and over the last five years.
---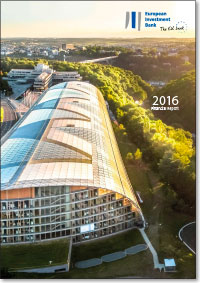 The Financial Report presents the financial statements of the EIB, the EIB Group (under IFRS and EU Directives) along with the related explanatory annexes.
---

---