News and media
Blogs
---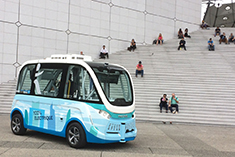 Autonomous vehicles, delivery drones, shared mobility
The Netherlands work hard to maintain its ingenious network of dikes, barriers and sluices under the increasing pressure of climate change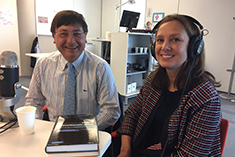 A Dictionary of Finance finds that banks are faced with big challenges assessing the "intangible" assets of companies in the digital economy
---
Press
---
This infrastructure will make it possible to improve connections between the Basque capitals, as well as links between Madrid and the Basque Country, and Spain and France.
The Representation of the European Commission in Spain, the EIB and the Instituto de Crédito Oficial explain to business people how to secure financing by presenting innovative projects.
The EIB has approved more than EUR 13bn worth of financing and advisory services for Romania since it started its operations in the country 25 years ago. EIB Vice-President Andrew McDowell and Romania's Prime Minister Mihai Tudose today commemorated the 25th anniversary of the approval of the first ever EIB operation in Romania and the 10th anniversary of the opening of the EIB Group Office in Bucharest, and discussed future cooperation between the EIB Group and Romania.
---
---