News and media
Blogs
---
Loans to thousands of projects in every region of Greece highlight the value of cooperation between national authorities and EU institutions like the European Investment Bank.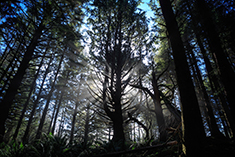 The Sitka spruce is one of the largest species of evergreens in the world. It can grow to nearly 100 meters tall, at an astonishing pace of 1.5 meters per year, and have a trunk diameter of 5 meters. The largest one currently known has an estimated trunk volume of 337 cubic meters – surely enough to produce more than enough paper to print all the copies of Ulysses sold during James Joyce's lifetime just from a single tree.
Roads are rebuilt, schools upgraded and cultural centres modernised to fulfil a long-term vision for Bratislava
---
Press
---
Investment in installation of meters and expansion of smart grids in Aragón, Cantabria, Castilla-La Mancha, Castilla y León, the Valencia Region, Extremadura, La Rioja, Madrid, Murcia, Galicia, Asturias, Navarre and the Basque Country.
PLN 67m loan under Juncker Plan for Sit's new production facility with the most innovative technologies available in the furniture industry
The Biscay-based cooperative will make RDI investments at its MTC innovation centre to develop new activities, textures and colours.
---
---