News and media
Blogs
---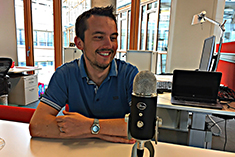 A Dictionary of Finance podcast gets into the public-private partnerships behind roads, hospitals, schools and public buildings
Rewilding Europe has a new solution for biodiversity management and revives ancient animals in the process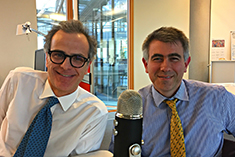 A Dictionary of Finance podcast takes a calculated risk and dives into risk management
---
Press
---
Patients who suffer from the most aggressive type of brain cancer, glioblastoma, will soon have broader access to a new form of treatment thanks to financing by the European Investment Bank (EIB). The EIB and German medical device company MagForce signed a financing agreement which will allow the company to borrow up to EUR 35 million over the coming three years, subject to achieving a set of agreed performance criteria. 
Alexander Stubb has been appointed Vice-President and Member of the Management Committee of the European Investment Bank (EIB). He takes up his duties today, succeeding Jan Vapaavuori, who had tendered his resignation in June.
The European Investment Bank (EIB) and the Junta de Castilla y León have signed two new loans for a total of EUR 105m to support SMEs in the Castilla y León region and finance investment in transport and rural tourism infrastructure. This amount is in addition to the more than EUR 2bn the EU bank has provided to the region since 1989 with the aim of driving economic growth and job creation via projects concerning roads, water supply and sanitation, hospitals, the environment and other areas.
---
---