News and media
Blogs
---
Loans to thousands of projects in every region of Greece highlight the value of cooperation between national authorities and EU institutions like the European Investment Bank.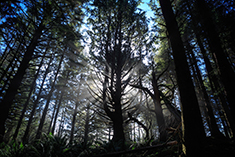 The Sitka spruce is one of the largest species of evergreens in the world. It can grow to nearly 100 meters tall, at an astonishing pace of 1.5 meters per year, and have a trunk diameter of 5 meters. The largest one currently known has an estimated trunk volume of 337 cubic meters – surely enough to produce more than enough paper to print all the copies of Ulysses sold during James Joyce's lifetime just from a single tree.
Roads are rebuilt, schools upgraded and cultural centres modernized to fulfil a long-term vision for Bratislava
---
Press
---
The EIB has signed a loan agreement with Fundacion Apec de Crédito Educativo (FUNDAPEC), to boost access to finance primarily for students in the Dominican Republic. The EIB credit line will support up to 8,500 microloans in the Dominican Republic, providing access to credit to disadvantaged populations and students from low income households, which should represent at least 75% of the beneficiaries.
The EIB loan will enable SENER to invest in new technologies and products in the renewable energy, space, infrastructure and transport, and marine engineering sectors.  
Five Romanian banks have signed up to the SME Initiative in Romania, to provide new financing for Small and Medium enterprises (SMEs) across the country. The SME Initiative is managed by the EIB Group (EIB and EIF), the Government of Romania and the European Commission. 
---
---