News and media
Blogs
---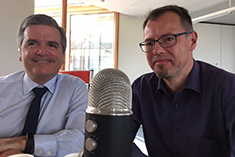 Allar and Matt go after the small and the medium-sized enterprises on A Dictionary of Finance podcast
Aéris will not be a wastewater treatment plant like any other. France's first net positive energy plant will treat wastewater and produce energy at the same time.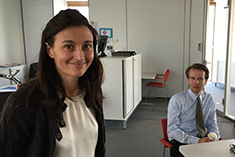 Allar and Matt take on inflation and interest rates on A Dictionary of Finance podcast
---
Press
---
Dutch network company Alliander has signed a EUR 300 million loan agreement with the EIB. The loan will be used to finance parts of the renewal and expansion of the distribution network used by Liander, a subsidiary of Alliander, to distribute electricity to customers. This investment will contribute to make the network future-proof. The investment programme is expected to be completed in late 2018.
The EIB will provide a EUR 125m loan to the Barcelona Municipal Housing Board (a public entity under the responsibility of the City Government), with the aim of building 2 198 homes for public rental to low-income households. The agreement is supported by the European Fund for Strategic Investments (EFSI), the central pillar of the European Commission's Investment Plan for Europe (the so-called Juncker Plan), and was signed today in Barcelona by EIB Operations Director for Spain and Portugal Birthe Bruhn-Léon and Mayor of Barcelona Ada Colau.
An agreement was signed today between Terna and the EIB for a EUR 130 million loan in support of investments for the public component of the "Piedmont-Savoy" project, the new 320 kV direct current electricity interconnector that will link Italy and France. The loan has a term of 22 years and a fixed interest rate of 1.64%.
---
---