EIB impact: Boosting GDP and jobs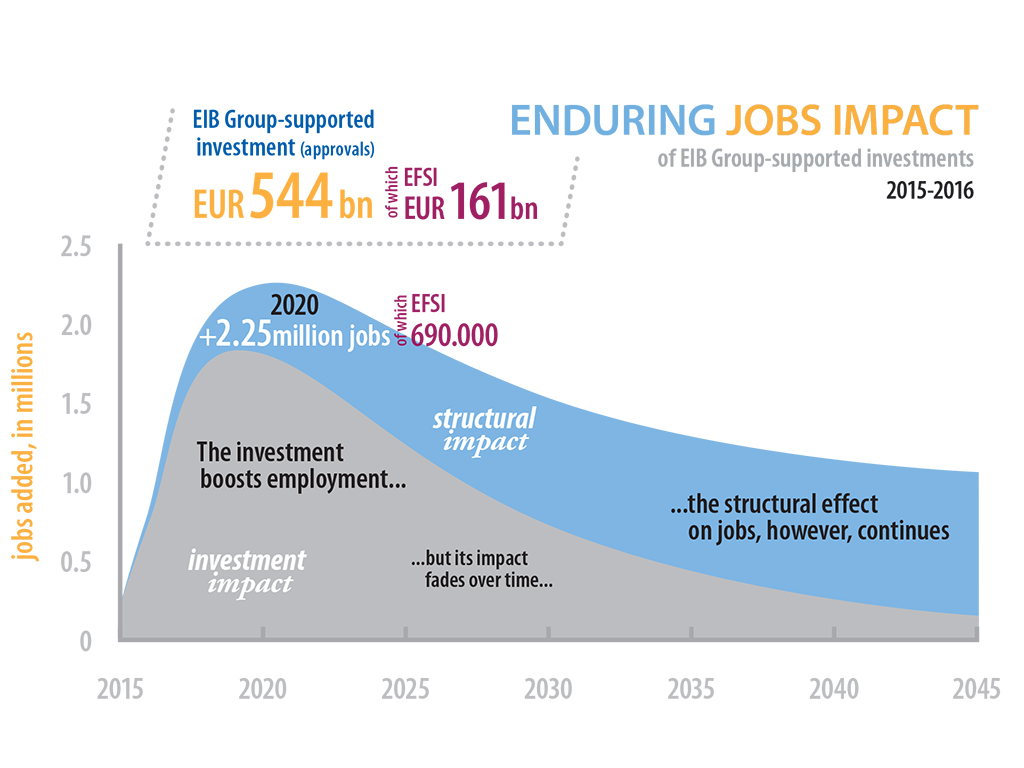 Europe's economy needed a jolt to recover some of its spark after the financial crisis. The Investment Plan for Europe aimed to provide that boost. New research by the European Investment Bank shows it's working.
By 2020, overall investment approved by the EIB Group within the EU in 2015-2016 will:
support EUR 544 billion of investment
add 2.3% to GDP
add 2.25 million jobs
By 2020, the EIB Group's loans approved under the Investment Plan by the end of 2016 will:
support EUR 161 billion of investment
add 0.7% to EU GDP
add 690 000 jobs
Find out more about how we assessed the big impact of the EIB's investments.
---
---