Project examples
Project examples supported by the Natural Capital Financing Facility (NCFF) include:
Green infrastructure (e.g. green roofs, green walls, ecosystem-based rainwater collection/water reuse systems, flood protection and erosion control)
Payment for ecosystem services (e.g. programmes to protect and enhance forestry, biodiversity, to reduce water or soil pollution)
Biodiversity offsets / compensation beyond legal requirements (e.g. compensation pools for on-site and off-site compensation projects)
Pro-biodiversity and adaptation businesses (e.g. sustainable forestry, agriculture, aquaculture, eco-tourism)
Nature-based solutions for adaptation to climate change
Projects under appraisal
Projects financed
For an overview of all projects financed under the NCFF, please click here.
This is the first NCFF operation that supports a Biodiversity Offseting scheme. The operation consists of a EUR 5 million loan to the French CDC Biodiversité, a subsidiary  of the Caisse des Dépots, who will use the loan for the rehabilitation and management of conservation sites around France. The rehabilitation and management of conservation sites will allow CDC Biodiversité to generate offset credits (Unités de Compensation) for clients which are required to offset their impacts on certain habitats and species as a condition of a planning permission. This EIB loan will enable CDC Biodiversité to support investment in new sites, while keeping its existing sites, some of which  have high ecological value, and make the necessary investments to register and market the credits of those sites to comply with regulatory requirements in France.
---
---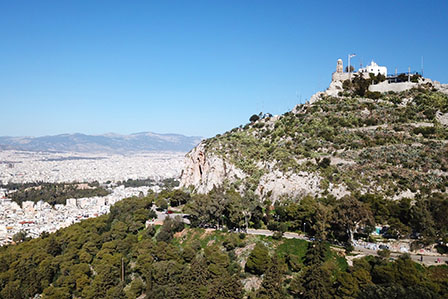 This is the first NCFF operation integrating nature-based solutions in a city. A EUR 5 million NCFF loan will finance and support the integration of green components into the restoration of public squares and streets, create green corridors between different greened areas and contribute to the natural restoration of Athens second landmark hill after the Acropolis, Lycabettus hill. The objective of this operation is to support the implementation of the Athens Resilience 2030 Strategy and thus contribute to reducing urban heat islands, increase natural water infiltration and improve overall attractiveness of the project areas. This loan is attached to a EUR 55 million framework loan for resilient urban renewal and development to the Municipality of Athens.
---
---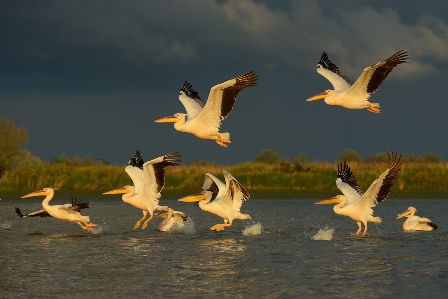 The first project supported by the NCFF, signed in April 2017, was a EUR 6 million loan to Rewilding Europe Capital. It will provide support for over 30 nature-focused businesses across Europe. The comeback of iconic and threatened European wildlife species such as the European bison, brown bear, black vultures as well as pelicans and white-tailed eagles of the Danube and Oder Delta, to name a few, could also benefit from the investments.
White pelicans, Pelecanus onocrotalus, Danube delta rewilding area, Romania
Copyright: Staffan Widstrand / Rewilding Europe
---
---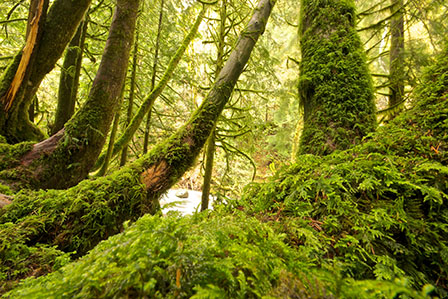 The SLM Silva Fund is a specialised fund focusing on sustainable forestry in Ireland. The strategy of the fund is to acquire semi-mature plantations and to transition these forests to 'Continuous Cover Forestry' or 'Close to Nature' management, an alternative to the widely-used single-species clear fell-replant system. Continuous Cover Forestry maintains permanent forest cover and promotes a mixed forest structure. It is a commercially viable management model which promotes biodiversity, soil health and landscape value. The fund has now reached its first close and is initiating its investment period.
---
---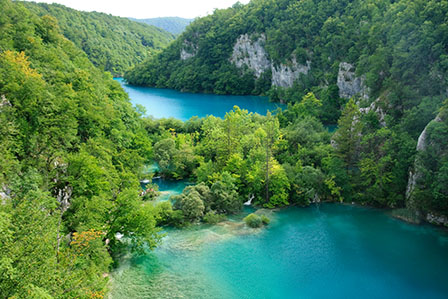 This operation consists of on-lending EUR 15m to the Croatian Bank for Reconstruction and Development (HBOR) through a so-called 'multi beneficiary investment loan'.  HBOR, with its special local expertise and understanding of the Croatian market, will provide smaller loans to projects investing into the area of conservation, restoration and nature-based adaptation, such as eco-tourism, sustainable agriculture and forestry or green infrastructure for cities. The operation is particularly important in Croatia given its rich biodiversity and significant contribution to the Natura 2000 network.
---
---
"Nature is essential for our lives, and our economy. The rewilding Europe project will be the first of many that the Natural Capital Financing Facility will assist in our plans to create rural jobs and protect nature"
Karmenu Vella, European Commissioner for Environment, Maritime Affairs and Fisheries
Projects financed under the NCFF
Name of Direction
Operation Final Recipient
Address
Amount Signed
(EUR million)
SLM SILVA FUND LP

1st Floor, 118 Lower Baggot Street
Dublin 2, Ireland

12.5
City of Athens

Municipality of Athens
22 Liossion str.
10438 Athens, Greece

5
CDC Biodiversite

CDC Biodiversité
102 rue Réaumur
75002 PARIS, France

4.99
Name of Financial Intermediary
Address
Amount Signed
(EUR million)

Rewilding Europe Capital

Toernooiveld 1
6525 ED Nijmegen
The Netherlands
6

HBOR (CROATIAN BANK FOR RECONSTRUCTION
AND DEVELOPMENT)

Strossmayerov trg 9
10000 Zagreb, Croatia

15
---
---