Municipal Project Support Facility
Saving energy is essential for our future. With this in mind, the Municipal Project Support Facility (MPSF) is helping Eastern Partnership countries become more energy efficient, ensuring that their energy consumption is more sustainable and thus reducing greenhouse gas emissions.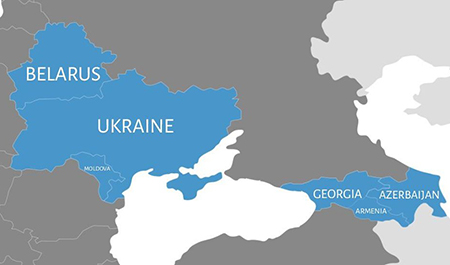 What is MPSF
MPSF provides technical assistance to municipalities in Eastern Partner countries – Ukraine, Belarus, Georgia, Armenia, Azerbaijan and Moldova – to prepare and implement energy efficiency projects. It helps making these projects bankable, sustainable and economically viable.
The MPSF aims to finance energy efficiency investment projects such as district heating, urban transport, street lighting and renewable energy as well as projects related to the water supply and sanitation and solid waste management.
The funds of the facility have been fully allocated and no additional requests will be considered/assessed
Projects in the spotlight
---
Armenia, Yerevan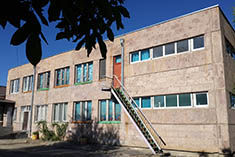 MPSF provided €220 000 to support energy audits for public buildings, increase the capacity of the municipal authorities and prepare feasibility studies. MPSF is helping the reconstruction of about 190 kindergartens, sports centres, schools, cultural centres and hospitals in Armenia.
---
Moldova, Chisinau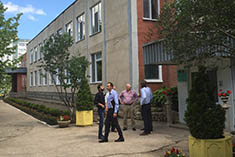 The municipality of Chisinau benefited from a technical assistance support of €235 500 to increase energy efficiency standards in public buildings. MPSF will support the installation of thermal insulation, new lighting and solar water heating in about 120 public buildings in Moldova.
---
Ukraine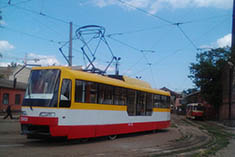 The Facility supports urban public transport projects in several medium-sized and large cities for a total amount of €3 500 000. MPSF will help purchase trolleybuses, trams, metro coaches and buses, rehabilitate the existing infrastructure and build new transport infrastructure.
---
And more projects in the pipeline
MPSF has so far approved technical assistance (TA) to the amount of €12 130 000 for the preparation and implementation of municipal projects funded both by the EIB and the EBRD in the energy efficiency, urban transport and waste sectors.
See the full list of approved all TA projects under MPSF.
The EIB and the EU Eastern neighbours
The EIB operates in the Eastern Partnership on the basis of the 2014-2020 External Lending Mandate to support projects of significant interest to both the EU and the Eastern Partnership countries, in the areas of local private sector development, social and economic infrastructure and climate change. In addition, the Bank set up an own risk Neighbourhood Finance Facility for the period 2014-2020 to enhance its support for this region.
Read more about our operations in the Eastern Neighbourhood