Our focus in the ACP region
The EIB focuses on private sector development and vital infrastructure as its core priorities in sub-Saharan Africa, the Caribbean and the Pacific. Our activities are carried out in line with the EU Agenda for Change and the Sustainable Development Goals, and we support the EU's New Consensus for Development, which is also based around these focus areas. On the ground, this means we can reach many kinds of operation, and more people than may be expected.
The private sector
The private sector
Sustainable Infrastructure
Infrastructure
Cross-cutting priorities
Cross-cutting priorities
The private sector
Digital economy
The EIB believes in businesses which use technology to benefit the poorest people, finding solutions for healthcare, education and financial services.
The private sector
Financial sectors
Developing local and regional financial sectors is vital to enhancing access to finance and to sustainable economic development. We provide credit lines also in local currency, guarantees, invest in funds, microfinance, provide financing for capital expenditure of financial institutions and build capacity across the board.
The private sector
Small and medium businesses
We provide the financial resources, tools and advice to invest in small enterprises – the driving force for economic growth and employment across the world. The EIB also makes financing available to MidCaps (companies of 250 to 3 000 employees).
The private sector
Corporates and industry
We support European businesses looking to invest in non-EU regions and sustainable industrial development programmes in the ACP/OCT regions.
Sustainable infrastructure
Sustainable infrastructure
The EIB invests in sustainable infrastructure in water and sanitation, energy, transport and telecommunications. These lay the platform on which the private sector can develop.
Cross-cutting priorities
Climate action
The Bank invests in projects in climate change mitigation and adaptation. These lessen the carbon footprint, and help prepare for more frequent and more extreme climactic events.
Cross-cutting priorities
Fragile economies
The EIB provides long-term financing and technical assistance to provide an economic kick start in countries affected by conflict, natural disasters and epidemics.
Cross-cutting priorities
Food security
The EIB invests in agribusiness projects, increasing food security and creating good jobs in rural areas.
Cross-cutting priorities
Gender equality and youth
Where possible, the EIB prioritises initiatives which support women and young people, and which level the playing field.
Cross-cutting priorities
Migration
We contribute to tackling the root causes of migration through meeting the needs of smallholders, small businesses, creating dedicated financial instruments and exploring new and emerging sectors. We also finance investments that improve economic resilience in ACP countries that host a large number of refugees.
Cross-cutting priorities
Regional integration
The Bank supports projects which bring countries and regions together, in the financial sector and in shared infrastructure operations which connect people and businesses.
In focus: Digital economy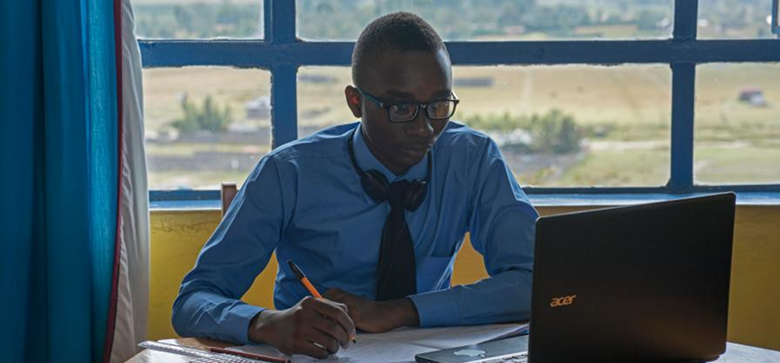 Digitalisation and Information & communication technology (ICT) services will play a vital role in enabling the achievement of the Sustainable Development Goals. They are essential in the inclusive economic development of emerging economies.
The impact on the ground is significant as communication enables distances to be reduced and connects people to one another, while also bringing communities together. This enables access to health and education services, as well as giving businesses the platforms to evolve. For these reasons, digitalisation is a priority for the EIB in ACP countries.
Technology to meet people's ambitions
The projects can take many forms, from a submarine fibre optic cable connecting the Seychelles to mainland Africa, to supporting mobile networks in the Pacific islands, fibre-optic broadband for the population of Sint Maarten, and investing in a fund which is itself investing in a start-up with the mission to bring wifi connections to hundreds of thousands of people in Nairobi.
As well as fixed line and mobile infrastructure, we have also provided financing to companies who provide services over mobile. This is going to be a crucial growth area in sub-Saharan Africa, as its economies emerge and young populations wish to meet their ambitions.
Towards the end of 2016, the EIB agreed to invest in the
Africa Mobile Networks
rural telecom project in Cameroon and the Democratic Republic of Congo. This will see almost four million people get connected to mobile for the first time, with the signal being carried on solar powered masts.
---

---