Press Releases
Please select one of the three categories of press releases available and, if required, the year and/or month of release. Click "Go" once you have made your selection.
---
---
Une vitesse réduite pour une sécurité renforcée, une attention toute particulière pour les cyclistes et les personnes à mobilité réduite, des trottoirs plus larges, un éclairage LED peu énergivore, des bancs publics, des plantes et des arbres, 600 m2 de berges restaurés et un acheminement direct des eaux de pluie vers la Senne… Grâce au programme Smart Cities & Sustainable Development de Belfius et la BEI, c'est une Grand-Place complètement métamorphosée qui a été inaugurée ce jour à 18h30, à Quenast, dans la commune de Rebecq (Brabant wallon) en présence des autorités et de la population locale, ainsi que des représentants de Belfius et de la BEI. 
Following the launch of the new programme loan for agriculture and bioeconomy on 16 April 2018, the European Investment Bank (EIB) published today the factsheet gathering all its terms and conditions, eligibility criteria and benefits.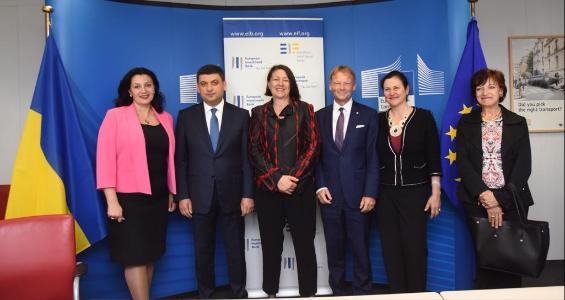 The EIB is lending EUR 136m to Ukraine's National Power Company Ukrenergo in support of an extensive modernisation programme of its transmission infrastructure, helping to ensure that Ukrainian citizens and companies have a reliable source of electricity. The Ukrainian Government strongly supports this project as evidenced by the agreement that they signed with EIB today that will provide guarantees to back the EIB loan. 
The Beskyd Tunnel, a crucial part of a railway connection between the Ukraine and the EU, was inaugurated today. It is of the utmost importance fostering deeper integration between Ukraine and the European Union.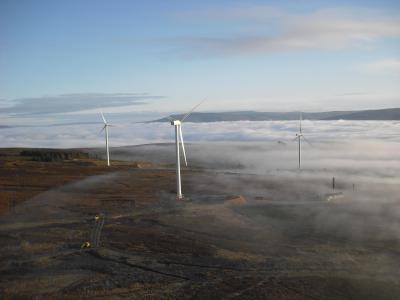 ESB and Bord na Móna are pleased to announce that financial close has been reached on the EUR 160m Oweninny project in North County Mayo.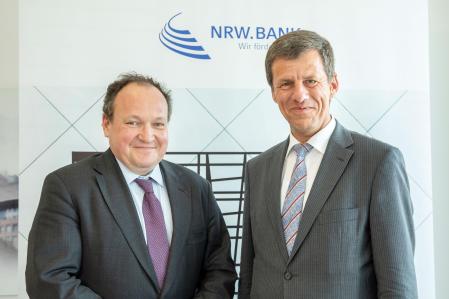 The EIB and NRW.BANK have concluded a EUR 800m framework loan. The EU bank is providing North Rhine-Westphalia's promotional bank with further funding on favourable terms, to be used for the renovation, modernisation and construction of municipal school infrastructure in the region.
On 17 May 2018, the EIB signed the Diversity Charter Lëtzebuerg at a ceremony organised by the Diversity Charter Lëtzebuerg Committee to close Luxembourg Diversity Day.
Grâce au soutien de la BEI, l'équipementier aéronautique de rang 1, Latécoère, a inauguré ce jour sa toute nouvelle unité de production de pièces élémentaires métalliques basée à Toulouse-Montredon. 
The EIB and Atea have signed a NOK 475 million (approx. EUR 49,3 million) loan agreement in support of the company's research and development programme for the coming years. Over the 2018-2021 period Atea will significantly overhaul its IT platforms and start the construction of a new datacentre, as well as invest in the expansion of existing ones. Further automation investments for a new logistics centre and software development will see the financing being used across the Nordics and Baltics.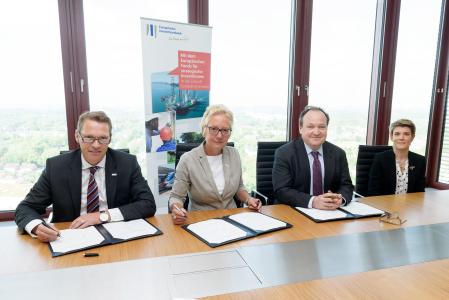 VIVAWEST and the EIB have concluded a loan contract for EUR 100 million. VIVAWEST will use the EU bank finance, which is backed by guarantees from the European Fund for Strategic Investments (EFSI), to build around 900 housing units to KfW 55 standard in various towns and municipalities in North Rhine-Westphalia. EFSI is an essential pillar of the Investment Plan for Europe (IPE) – also known as the Juncker Plan – under which the EIB and the European Commission are working together as strategic partners and the EIB's financing operations will boost the competitiveness of the European economy.
---