Press Releases
Please select one of the three categories of press releases available and, if required, the year and/or month of release. Click "Go" once you have made your selection.
---
---
The EIB support to Eastern Partnership countries reached nearly EUR 8 billion in signed loans today, with a new operation for Ukraine's crucial agriculture sector. This reflects the ongoing commitment of the EU Bank to the EU's policy priorities in the region. 
The financing provided by the EIB represents its largest loan for Italy's wind power sector in 2017 and will be used by E2i Energie Speciali to build eight wind farms with a total capacity of 165 MW in Abruzzo, Basilicata, Campania, Puglia and Sicily.
EIB Investment Report 2017/2018 shows that companies are held back by lack of skilled workforce and regulation more than by financing problems. Corporate investment reaches pre-crisis levels, but firms consider only half of their capital stock to be state-of-the-art. Municipalities report significant investment gap, especially in transport, ICT and social housing.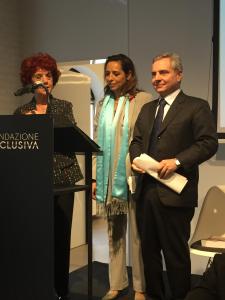 New loans for up to EUR 1,3bn will be made available over the next three years by the European Investment Bank (EIB) to Italian schools for the modernisation and safety of their buildings and facilities. The financing is part of a new institutional agreement signed with the Italian Ministry of Education, University and Research which builds up on a previous commitment coming to an end this year. 
Exit le carrefour dangereux, priorité à la convivialité, aux piétons, cyclistes et personnes à mobilité réduite, et à un système d'éclairage plus performant,  économique et beaucoup moins énergivore. Une toute nouvelle place de village a été  inaugurée à Heer-sur-Meuse. C'est un projet smart et durable, pensé et porté par les habitants et financé par des fonds de la BEI administrés par Belfius.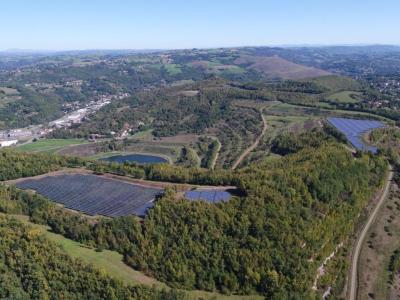 VALECO and its partners are inaugurating the Découverte solar power plant, the capacity of which can cover the electricity consumption of 6 000 households in the municipality of Decazeville-Aubin, in the Occitanie region. Financed by a consortium of commercial (Caisse d'Epargne CEPAC, Crédit Agricole du Languedoc and Unifergie-Crédit Agricole Group) and public banks (Bpifrance), this project has received equity contributions from VALECO and MIROVA and a guarantee from the EIB under the Juncker Plan.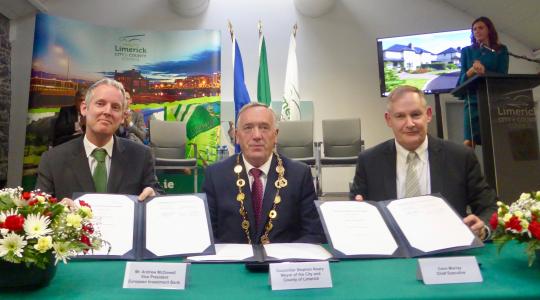 Limerick's economic resurgence took another giant step forward today as the EIB confirmed a record commitment for an urban Ireland investment programme for the city.
The EIB and the EIF – jointly the EIB Group – today signed a guarantee agreement with Ukrgasbank to support the equivalent of EUR 50 million of lending to small and medium-sized enterprises (SMEs) in Ukraine. 
The recently launched Luxembourg-EIB Climate Finance Platform, a joint initiative between the EIB and the Government of Luxembourg, is investing EUR 5 million in C Shares of the Green for Growth Fund (GGF). This first investment of the platform was announced today by the EIB at COP 23, the 2017 UN Climate Change Conference.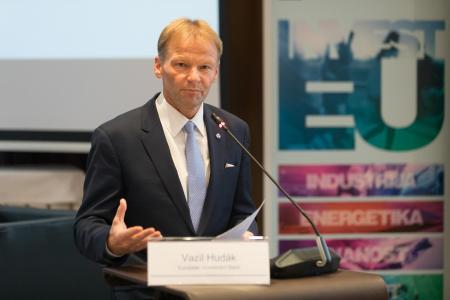 The EIB is lending EUR 51m to Slovenia's motorway company DARS to finance the introduction of an electronic tolling system for vehicles above 3.5t using the country's motorway network. This is the EIB's first direct transaction in Slovenia under the European Fund for Strategic Investments (EFSI) as part of the Investment Plan for Europe (Juncker Plan) backed by the EU budget portfolio guarantee.  

---